Daniela Candillari
© Damjan Švarc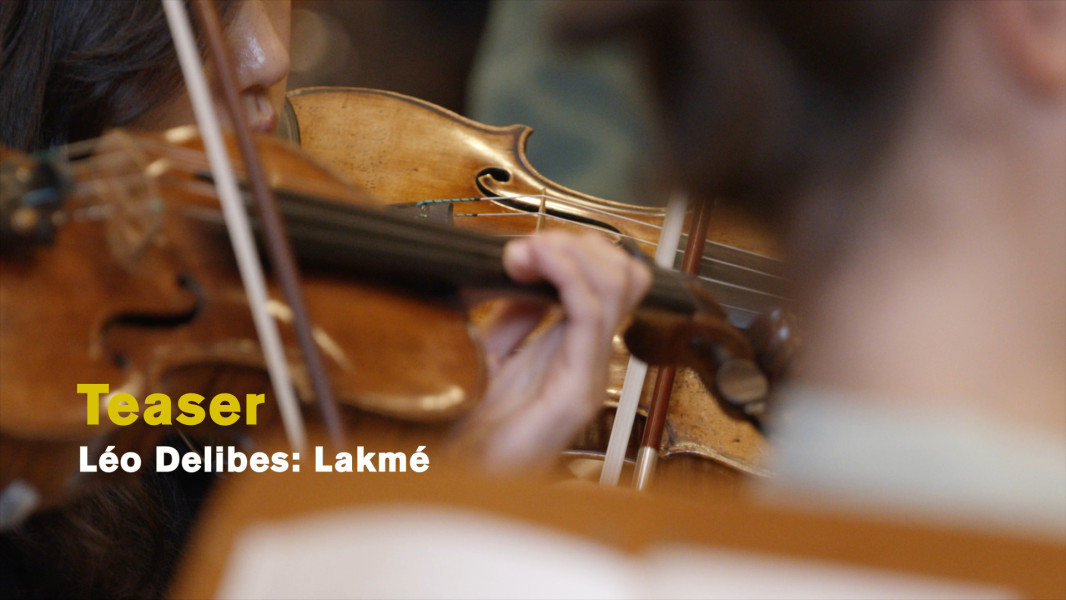 Daniela Candillari über Léo Delibes' Lakmé
© Ruth Tromboukis
Aigul Khismatullina
© Agentur
Josh Lovell
© Simon Pauly
Lakmé (concert version)
Léo Delibes [1836–1891]
Information on the piece
Opera in three acts
Libretto by Edmond Gondinet and Philippe Gille
First performance on 14 April 1883 in Paris
approx. 3 hrs / one interval
In French language with German and English surtitels
Introductory lecture in German language at 6.40 p.m. in the South Foyer of the Berlin Philharmonie
Cast
Conductor

Chorus master

Gérald

Frédéric

Lakmé

Nilakantha

Mallika

Hadji

Ellen

Rose

Mistress Benson

Un Marchand Chinois / Un Domben

Un Kouravar

Chorus

Orchestra
Our thanks to our partners

To our great delight, rbb has agreed to broadcast the concert with Delibes' LAKMÉ on 27 September 2022 in the Philharmonie live on the radio station rbbKultur, as well as to record it for later rebroadcast on the radio.
Cast
Conductor

Chorus master

Gérald

Frédéric

Lakmé

Nilakantha

Mallika

Hadji

Ellen

Rose

Mistress Benson

Un Marchand Chinois / Un Domben

Un Kouravar

Chorus

Orchestra
About the performance
It is not often that an opera enjoys a worldwide surge of popularity a hundred years on from its premiere. The trigger in the case of Léo Delibes's LAKME was the inclusion of the »flower duet« in a vampire film, »The Hunger«, which even led to the song entering the pop charts. The duet between the eponymous heroine and her servant, which plays in the background to a love scene between Catherine Deneuve and Susan Sarandon, came to outstrip in popularity the work's two hitherto best-known numbers: the »bell song« and the lilting love duet »C'est le dieu de la jeunesse«. Yet LAKME does not simply attest to Delibes's talent for writing catchy tunes, as evinced in his triumphant ballets SYLVIA and COPPELIA; it is also one of the finest examples of exoticism in music. The tale of a young Hindu priestess, who falls in love with a colonial officer from England and meets death as a result, makes for great opera and still tugs at heartstrings today.
Our articles on the subject