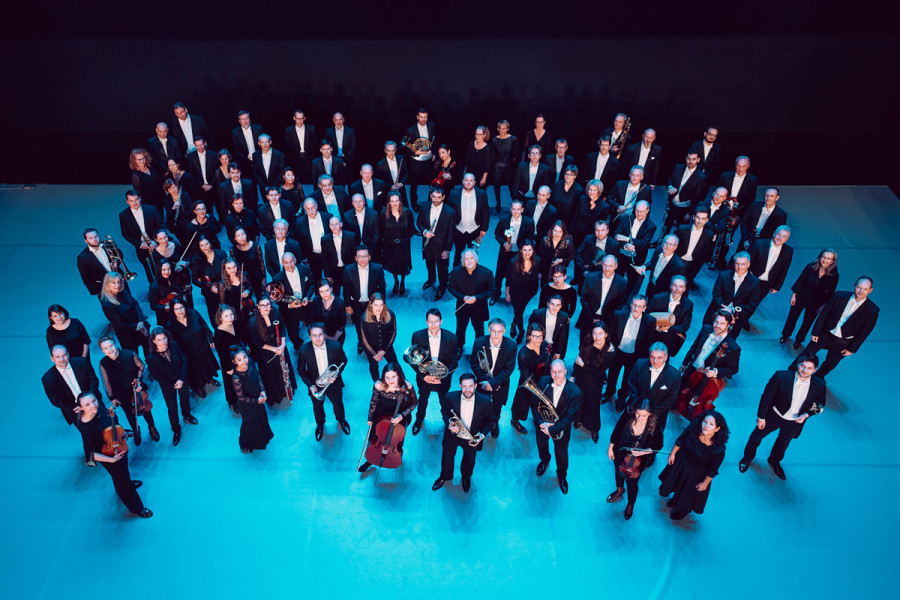 Orchester der Deutschen Oper Berlin
© Jonas Holthaus
Ludwig van Beethoven, Miniatur auf Elfenbein von Christian Hornemann, 1802.
©
Alexander von Zemlinsky, Porträtaufnahme um 1924.
©
Symphony Concert
Works by Alexander von Zemlinsky and Ludwig van Beethoven
Information on the piece
approx. 1 hour 40 minutes / One interval
Cast
Conductor

Orchestra

Soprano

Baritone
Cast
Conductor

Orchestra

Soprano

Baritone
About the performance
Ludwig van Beethoven [1770 – 1827]
Symphony No. 2 in D major, op. 36
Adagio molto – Allegro con brio
Larghetto
Scherzo. Allegro
Allegro molto

Alexander von Zemlinsky [1871 - 1942]
Lyric Symphony
In seven movements after poems by Rabindranath Tagore for soprano, baritone and orchestra, op. 18
Ich bin friedlos, ich bin durstig nach fernen Dingen ("I am restless. I am athirst for far-away things")
O Mutter, der junge Prinz ("O mother, the young Prince")
Du bist die Abendwolke ("You are the evening cloud")
Sprich zu mir Geliebter ("Speak to me, my love")
Befrei mich von den Banden deiner Süße, Lieb ("Release me from the bonds of your sweetness, Love")
Vollende denn das letzte Lied ("Then finish the last song")
Friede, mein Herz ("Peace, my heart")

Zemlinsky's symphony on poems by Rabindranath Tagore is, along with Mahler's "Lied von der Erde", one of the central works for solo voice and orchestra. The alternation of baritone and soprano, who always sing in isolation from each other in the seven successive movements, opens up the space of the "erotic-imaginary" (Hermann Danuser). The through-composed form underlines the title's character as a "lyrical symphony". In contrast, Beethoven based his Second Symphony on a dramatic development whose richness of contrast and finality can be considered groundbreaking for his further compositional work. The slow movement claims a special position: an expansive Larghetto, which opens up a further dimension with its epic gesture.

Sir Donald Runnicles conducts Beethoven's Second and Zemlinsky's "Lyric Symphony", which is heard for the first time ever at Deutsche Oper Berlin with Flurina Stucki and Adrian Eröd as solos.