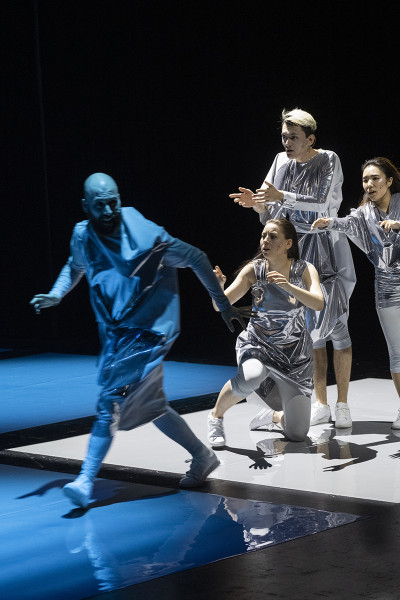 Neue Szenen VI: Physical Education
© Marcus Lieberenz
Neue Szenen VI: Physical Education
© Marcus Lieberenz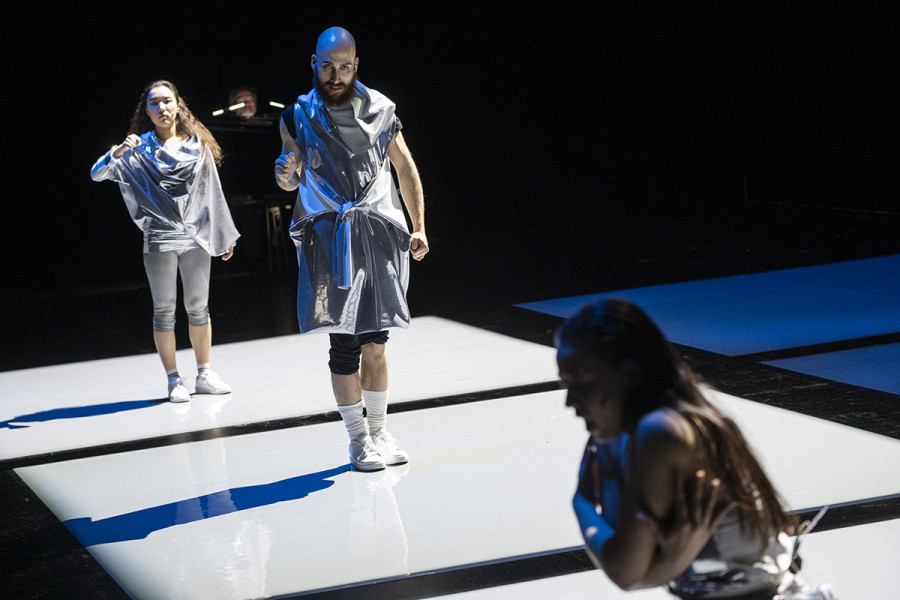 Neue Szenen VI: Physical Education
© Marcus Lieberenz
Neue Szenen VI: Physical Education
© Marcus Lieberenz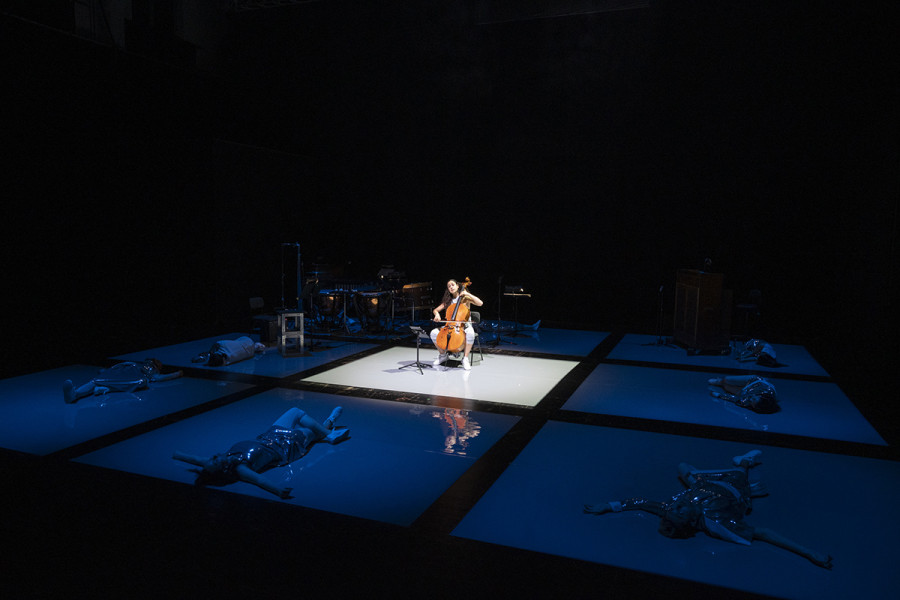 Neue Szenen VI: Physical Education
© Marcus Lieberenz
Neue Szenen VI: Lòvelease
© Marcus Lieberenz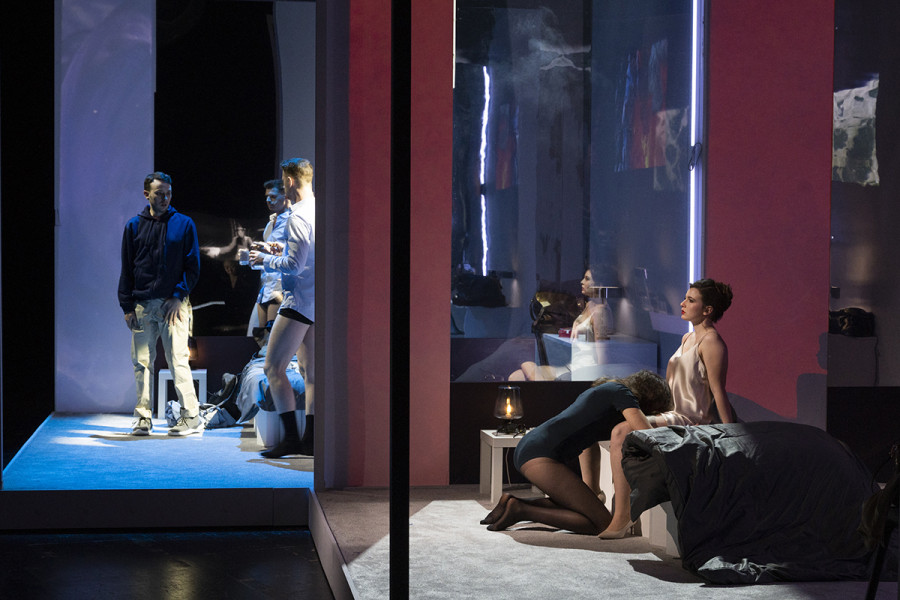 Neue Szenen VI: Lòvelease
© Marcus Lieberenz
Neue Szenen VI: Lòvelease
© Marcus Lieberenz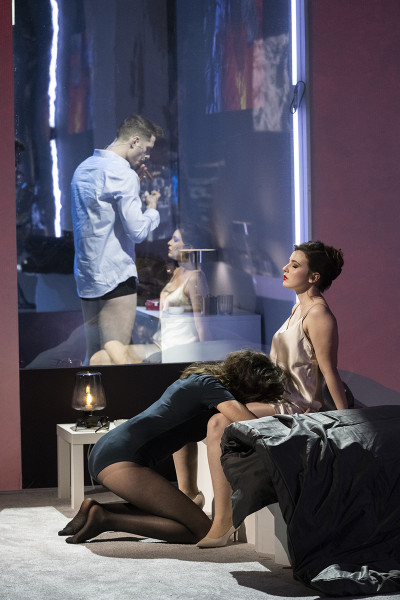 Neue Szenen VI: Lòvelease
© Marcus Lieberenz
Neue Szenen VI: Lòvelease
© Marcus Lieberenz
Neue Szenen VI: Lòvelease
© Marcus Lieberenz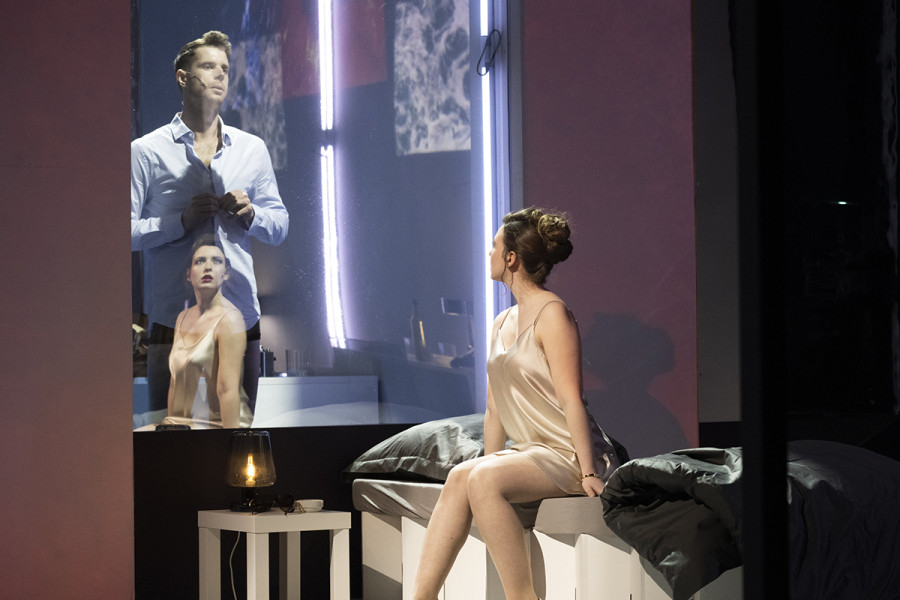 Neue Szenen VI: Lòvelease
© Marcus Lieberenz
Neue Szenen VI: Lòvelease
© Marcus Lieberenz
Neue Szenen VI: D:\Faced
© Marcus Lieberenz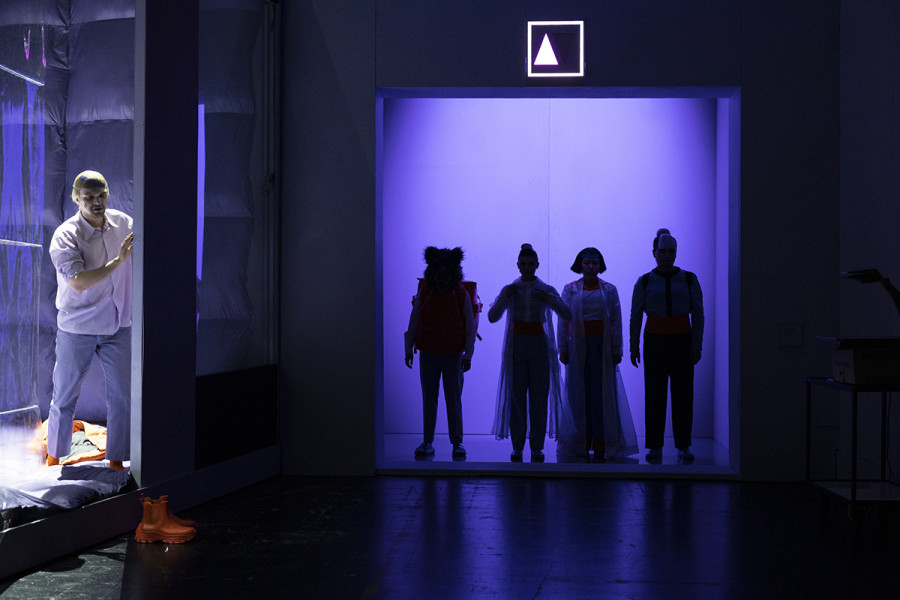 Neue Szenen VI: D:\Faced
© Marcus Lieberenz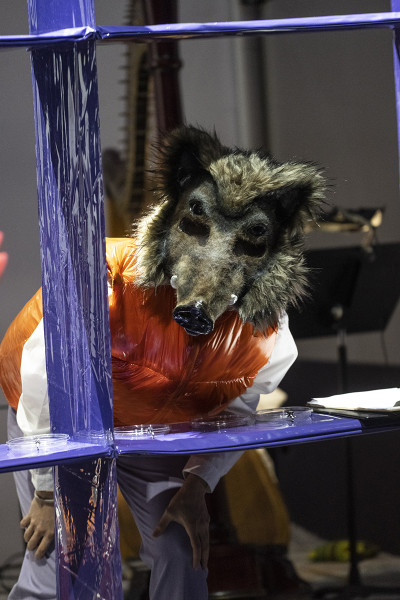 Neue Szenen VI: D:\Faced
© Marcus Lieberenz
Neue Szenen VI: D:\Faced
© Marcus Lieberenz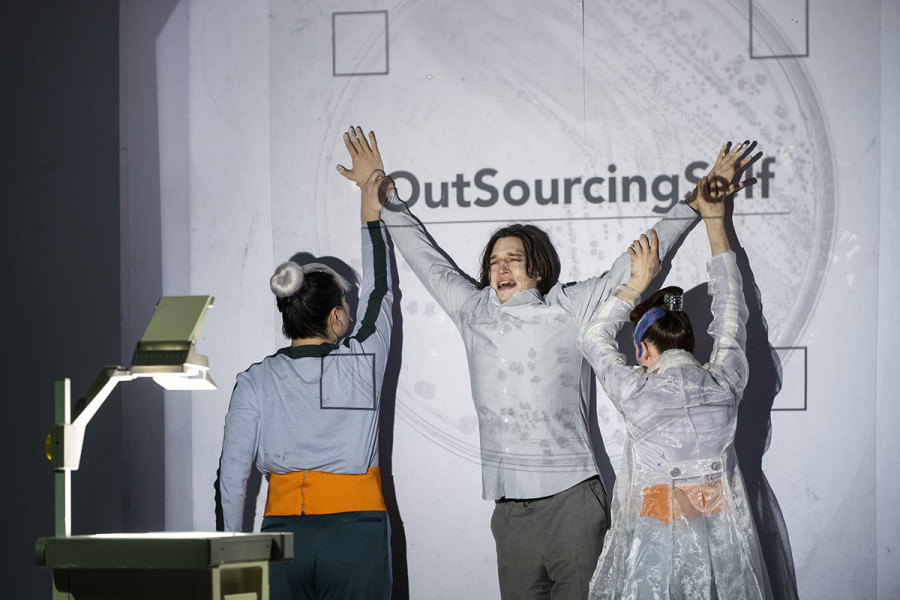 Neue Szenen VI: D:\Faced
© Marcus Lieberenz
Neue Szenen VI: D:\Faced
© Marcus Lieberenz
Neue Szenen VI: D:\Faced
© Marcus Lieberenz
New Scenes VI – Exposed
A Chamber Opera Triptych by Juta Pranulytė, Sina Fani Sani, Germán Alonso
Information about the work
PHYSICAL EDUCATION
Music by Juta Pranulytė
Text based on interviews: Giulia Fornasier

LOVELEASE
Music by Germán Alonso
Libretto by Fabrizio Funari

D:\FACED
Music by Sina Fani Sani
Libretto by Franziska vom Heede

Premiere: 21 April 2023, Tischlerei of the Deutsche Oper Berlin
approx. 2 hours 15 minutes / one interval
In German, English and Italian with German surtitles
Introductory lecture: from 7.15 p.m. to 7.40 p.m. in the cloakroom hall of the Tischlerei
Cast
Set design, Costume design

Project Management, Mentorship Directing

Mentorship Directing

Dramaturgy

Head of Studies

Musical rehearsals
Physical Education
Composition, Concept

Text, dramaturgy, concept

Conductor

Director

Dramaturgy

Movement training, choreography

With

E-Violoncello

E-Guitar

Harmonium, Celesta

Percussion
Lòvelease
Composition

Libretto

Conductor

Director

Dramaturgy

Elisabeth

Maggie

Carl

Brian

bass clarinet

Trumpet

Double bass

Piano
D:\FACED
Composition

Libretto

Conductor

Director

Dramaturgy

Ava

Meteor

The employee

With

Clarinet, bass clarinet

Harp

Double bass

Percussion
Our thanks to our partners
A collaboration between the Deutsche Oper Berlin and the Hanns Eisler School of Music Berlin
Cast
Set design, Costume design

Project Management, Mentorship Directing

Mentorship Directing

Dramaturgy

Head of Studies

Musical rehearsals
Physical Education
Composition, Concept

Text, dramaturgy, concept

Conductor

Director

Dramaturgy

Movement training, choreography

With

E-Violoncello

E-Guitar

Harmonium, Celesta

Percussion
Lòvelease
Composition

Libretto

Conductor

Director

Dramaturgy

Elisabeth

Maggie

Carl

Brian

bass clarinet

Trumpet

Double bass

Piano
D:\FACED
Composition

Libretto

Conductor

Director

Dramaturgy

Ava

Meteor

The employee

With

Clarinet, bass clarinet

Harp

Double bass

Percussion
the content
Bodies in love, in decay, under observation or on view: the three world premieres at this NEW SCENES VI – EXPOSED event have in common the relentless self-questioning of the protagonists, their self-centredness and loneliness as they at once exploit their bodies mercilessly yet sense their estrangement from them. We form part of the world through and with our bodies – yet it is a fundamental reality of the modern age that we have come to view them as an object that we handle and manhandle as if hived off from our very self.

In NEUE SZENEN VI - EXPOSED, this is the unifying element for three plays in which young artists explore these questions on stage from their own perspectives and life experiences. In Juta Pranulytė's PHYSICAL EDUCATION, based on interviews and written in collaboration with dramaturg Giulia Fornasier, private individuals describe how they perceive themselves as people. They reveal their vulnerability, exposing themselves to the regards and rating of others. LÒVELEASE by composer Germán Alonso and librettist Fabrizio Funari is likewise about personal disclosures somewhere between mendacity and the quest for intimacy within the setting of a dystopic dating agency. D:\FACED by Sina Fani Sani, composed to a libretto by Franziska vom Heede, pursues our obsession with the body further, contriving to write it into a power system that claims to be saving mankind from a looming apocalypse.

All three works were created as part of the sixth edition of NEW SCENES, a biennial project run jointly by the Deutsche Oper Berlin and the Hanns Eisler School of Music Berlin. The project sees itself as a laboratory in which young artists can search for their own signatures in the multifaceted musical-theatre metier while experimenting with new forms of artistic collaboration. NEW SCENES always begins with a composition competition, which this year was also open to composer/librettist teams and whose international profile was resoundingly evinced by the 120 entries from over 30 countries. The respective winners are commissioned to produce a piece of musical theatre, not longer than 30 minutes in duration, to be developed with the close involvement of students from the Hanns Eisler School of Music Berlin and later staged, performed and sung by students in the Tischlerei of the Deutsche Oper Berlin. The biennial series is an opportunity for students, mentored by the Deutsche Oper Berlin in a professional setting, to gather experience while producing fresh, modern-day musical theatre.