Il Teorema di Pasolini
© 2023, Eike Walkenhorst // Eike Walkenhorst
Giorgio Battistelli: Il teorema di Pasolini
© 2023, Ruth Tromboukis // Ruth Tromboukis
Aus der Premiere: Il Teorema di Pasolini
© 2023, Ruth Tromboukis // Ruth Tromboukis
Ein Probenbesuch: Il Teorema di Pasolini
© 2023, Ruth Tromboukis // Ruth Tromboukis
Ein Interview mit Giorgio Battistelli
© 2023, Ruth Tromboukis // Ruth Tromboukis
Il Teorema di Pasolini
© 2023, Eike Walkenhorst // Eike Walkenhorst
Il Teorema di Pasolini
© 2023, Eike Walkenhorst // Eike Walkenhorst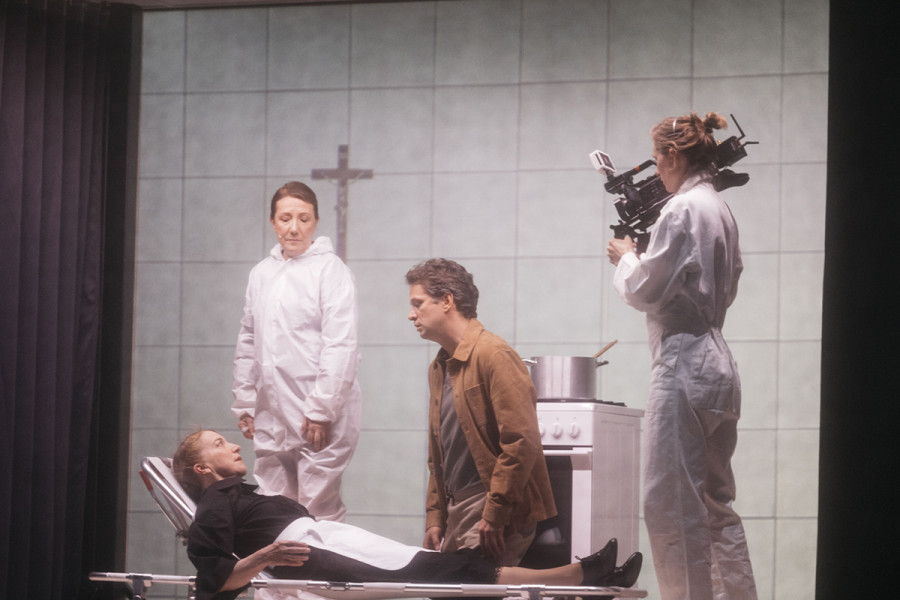 Il Teorema di Pasolini
© 2023, Eike Walkenhorst // Eike Walkenhorst
Il Teorema di Pasolini
© 2023, Eike Walkenhorst // Eike Walkenhorst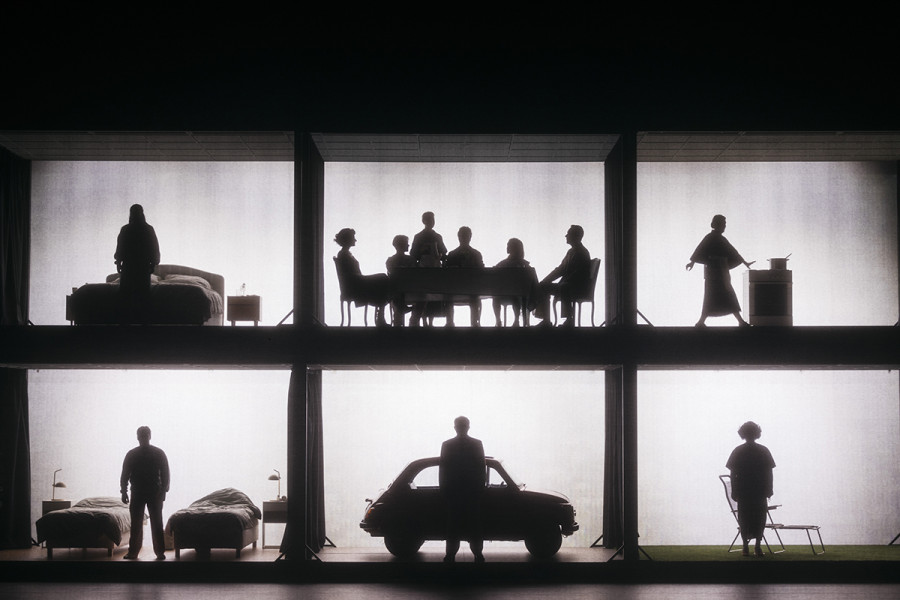 Il Teorema di Pasolini
© 2023, Eike Walkenhorst // Eike Walkenhorst
Il Teorema di Pasolini
© 2023, Eike Walkenhorst // Eike Walkenhorst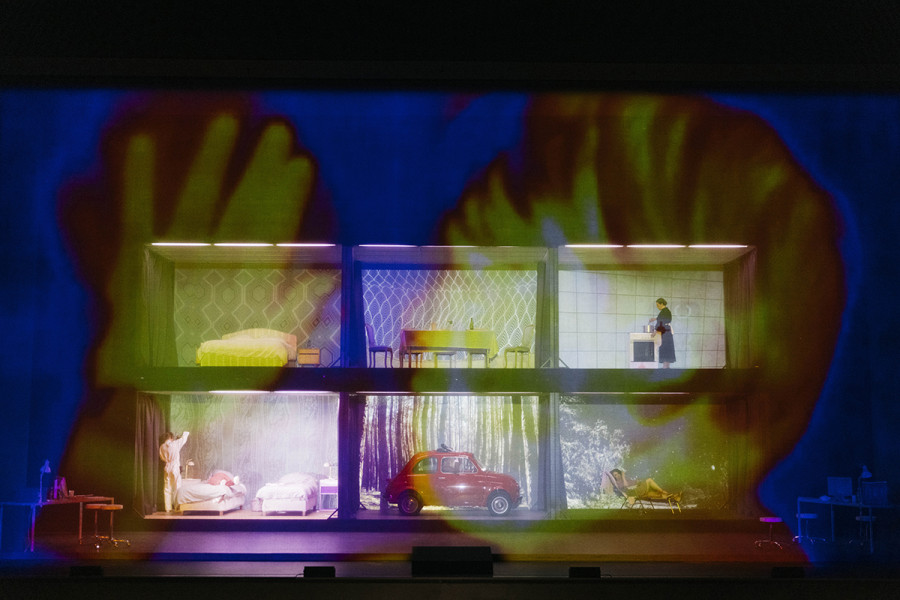 Il Teorema di Pasolini
© 2023, Eike Walkenhorst // Eike Walkenhorst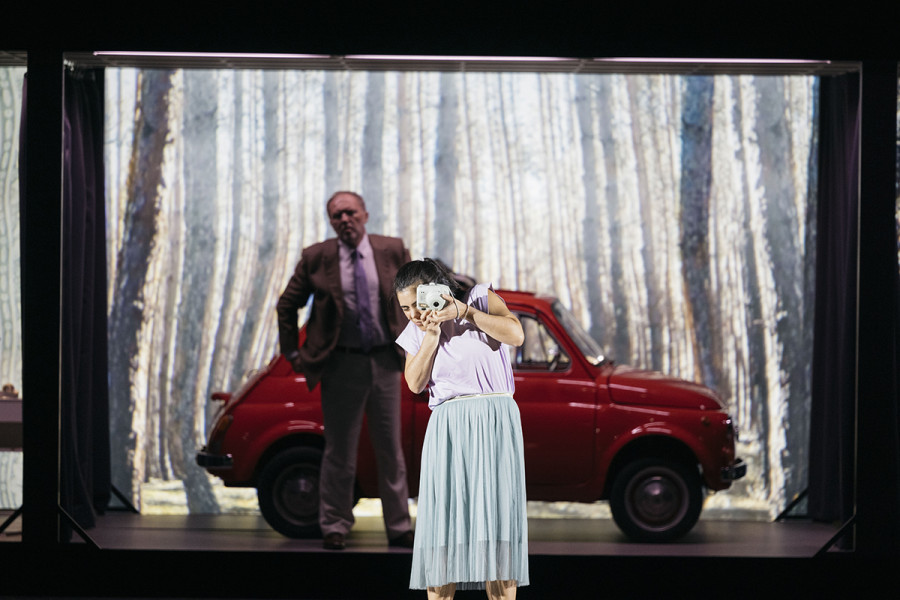 Il Teorema di Pasolini
© 2023, Eike Walkenhorst // Eike Walkenhorst
Il Teorema di Pasolini
© 2023, Eike Walkenhorst // Eike Walkenhorst
Il Teorema di Pasolini
© 2023, Eike Walkenhorst // Eike Walkenhorst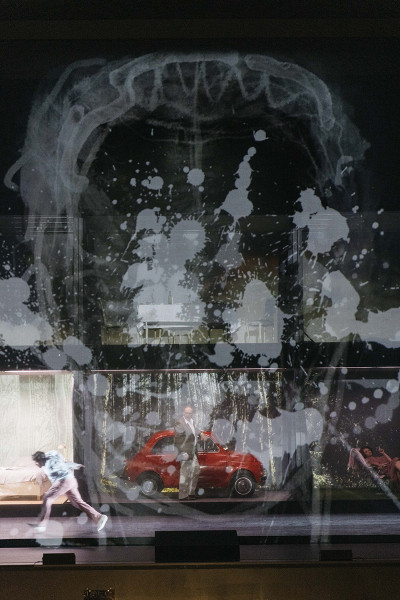 Il Teorema di Pasolini
© 2023, Eike Walkenhorst // Eike Walkenhorst
Il Teorema di Pasolini
© 2023, Eike Walkenhorst // Eike Walkenhorst
Il Teorema di Pasolini
© 2023, Eike Walkenhorst // Eike Walkenhorst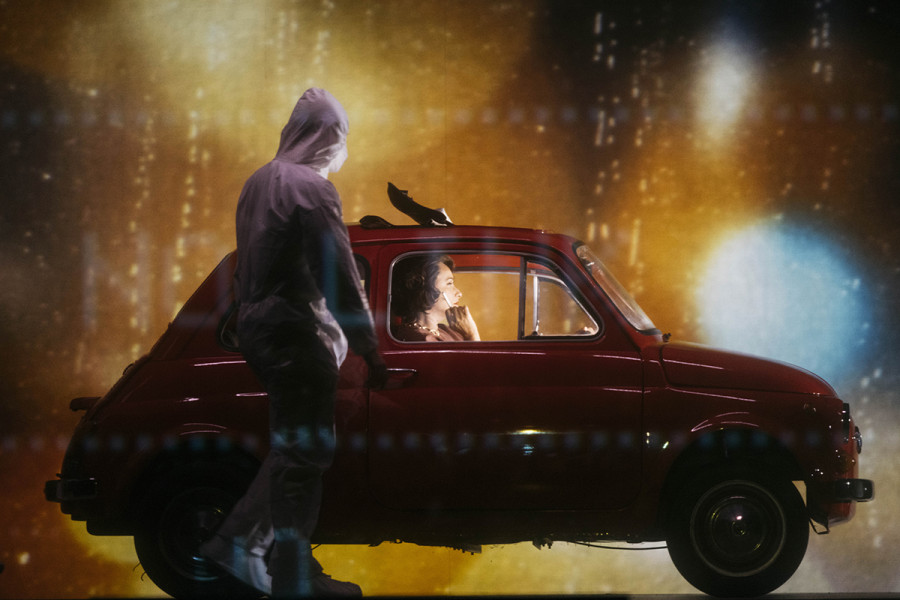 Il Teorema di Pasolini
© 2023, Eike Walkenhorst // Eike Walkenhorst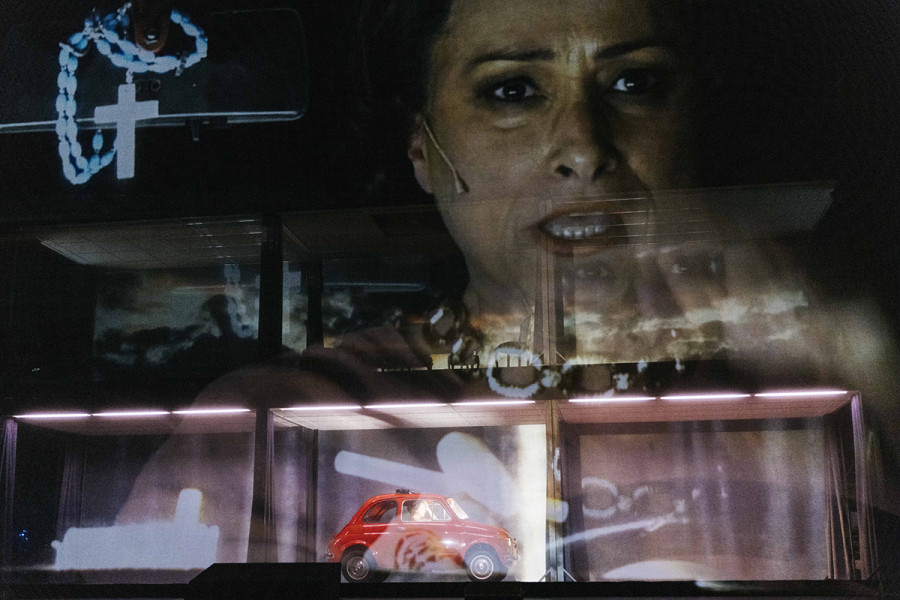 Il Teorema di Pasolini
© 2023, Eike Walkenhorst // Eike Walkenhorst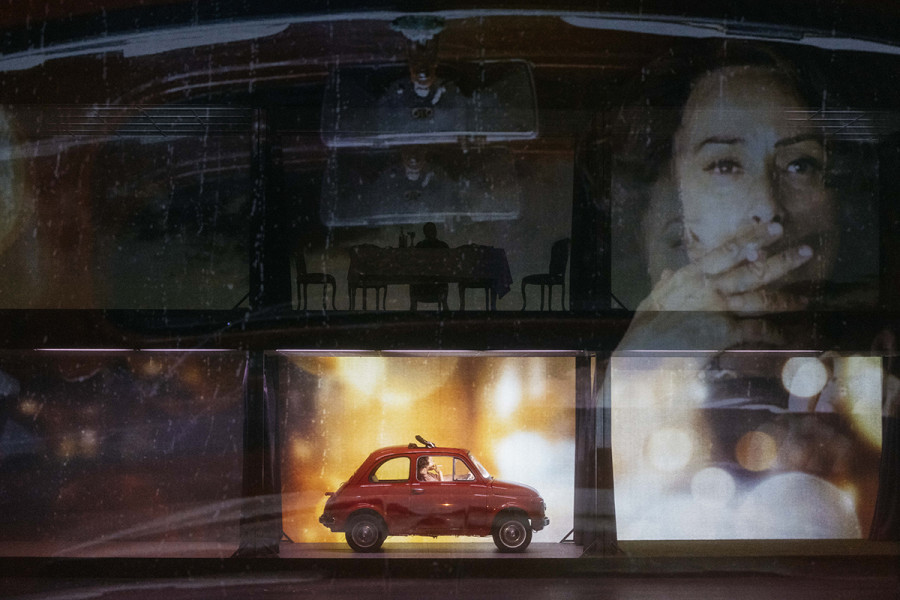 Il Teorema di Pasolini
© 2023, Eike Walkenhorst // Eike Walkenhorst
Il Teorema di Pasolini
© 2023, Eike Walkenhorst // Eike Walkenhorst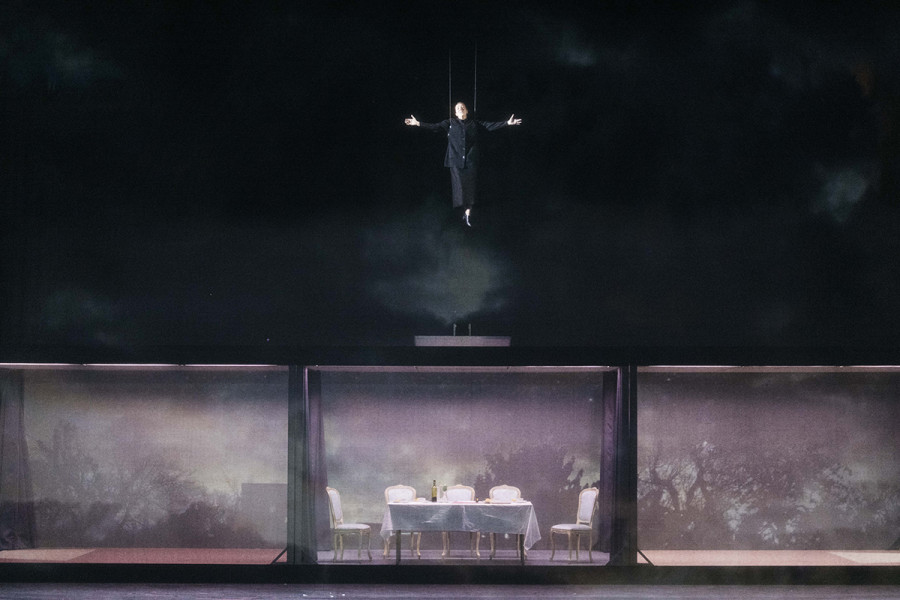 Il Teorema di Pasolini
© 2023, Eike Walkenhorst // Eike Walkenhorst
Il Teorema di Pasolini
Giorgio Battistelli [*1953]
Information about the work
Music theatre by Giorgio Battistelli
Libretto by Giorgio Battistelli freely adapted from the film and the novel by Pier Paolo Pasolini
Premiere on 9 June 2023 at the Deutsche Oper Berlin

approx. 1 hrs 45 mins / no interval
In Italian language with German and English surtitles
Pre-performance lecture (in German): 45 minutes prior to each performance
recommended from 16 years
Cast
Composer

Conductor

Stage Direction

Set design, Costume design

Video

Light design

Sound designer

Dramaturge

Lucia

Lucia (Actress)

Paolo

Paolo (Actor)

Pietro

Pietro (Actor)

Odetta

Odetta (Actress)

Emilia

Emilia (Actress)

Ospite

Orchestra
Our thanks to our partners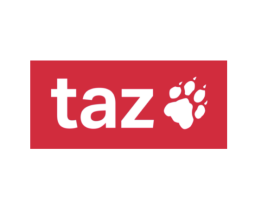 Supported by Förderkreis der Deutschen Oper Berlin e. V. Composed for the Deutsche Oper Berlin with the support of the Ernst von Siemens Musikstiftung. Presented by rbb Kultur, Siegessäule and taz
Cast
Composer

Conductor

Stage Direction

Set design, Costume design

Video

Light design

Sound designer

Dramaturge

Lucia

Lucia (Actress)

Paolo

Paolo (Actor)

Pietro

Pietro (Actor)

Odetta

Odetta (Actress)

Emilia

Emilia (Actress)

Ospite

Orchestra
the content
On the work
"Teorema", which was released in 1968 as both a film and a novel, is one of the most radical of Pier Paolo Pasolini's works, as well as being one of the best known. In it Pasolini portrays a fictitious industrialist's family as a means to analyse the decay of bourgeois society. A young stranger is taken in as a guest and proceeds to seduce every member of the family in turn, all of whom find it subsequently impossible to continue on their rigidly conventional paths. Each of them sets about breaking free in their own way from the straitjacket that has determined the course of their lives thus far. The domestic servant, Emilia, finds relief in faith, the son embraces the life of an artist, the daughter goes mad, the mother seeks indiscriminate sexual encounters and the patriarch renounces all possessions.

No lesser artist than the great German composer Hans Werner Henze recognised the potential of "Teorema" for the musical-theatre genre and secured the rights to the material, though he did not write the opera himself. As Head of the Munich Biennale, Henze entrusted the musical composition to the Italian composer Giorgio Battistelli, who had already created international ripples with his experimental opera entitled EXPERIMENTUM MUNDI. In 1992 he delivered an initial version of TEOREMA in the form of a chamber opera with mute actors. Today, 30 years later, Battistelli has gone back to the material and created a full-length opera featuring singers and a large orchestra, an opus informed by the experience of scoring works such as RICHARD III and most recently GIULIO CESARE, which have earned him a reputation as one of the greatest living composers of opera.

On the production
IL TEOREMA DI PASOLINI is the first work to be produced by the British-Irish theatre collective Dead Centre for the stage of an opera house. Dead Centre have made a name for themselves as a remarkable directorial team with international festival appearances that have included productions for the Wiener Burgtheater and the Schaubühne Berlin. Their staging of Olga Neuwirth's opera BÄHLAMMS FEST for the 2019 Ruhrtriennale was their first venture into musical theatre. Their work is characterised by illusionist effects that blur the boundary between fiction and reality and present on-stage action in a cinematic way.

Our articles on the subject