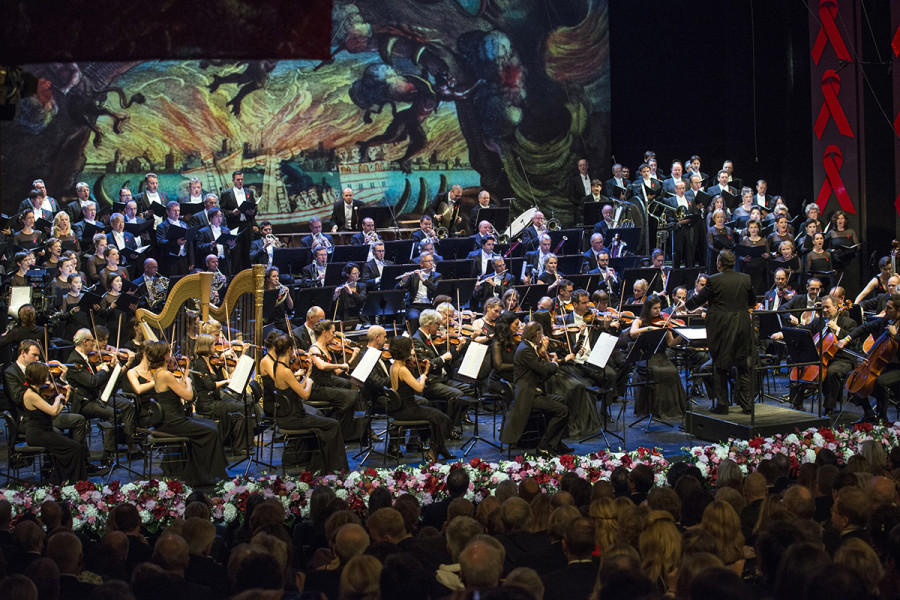 Festliche Operngala für die Deutsche AIDS-Stiftung
© Bettina Stöß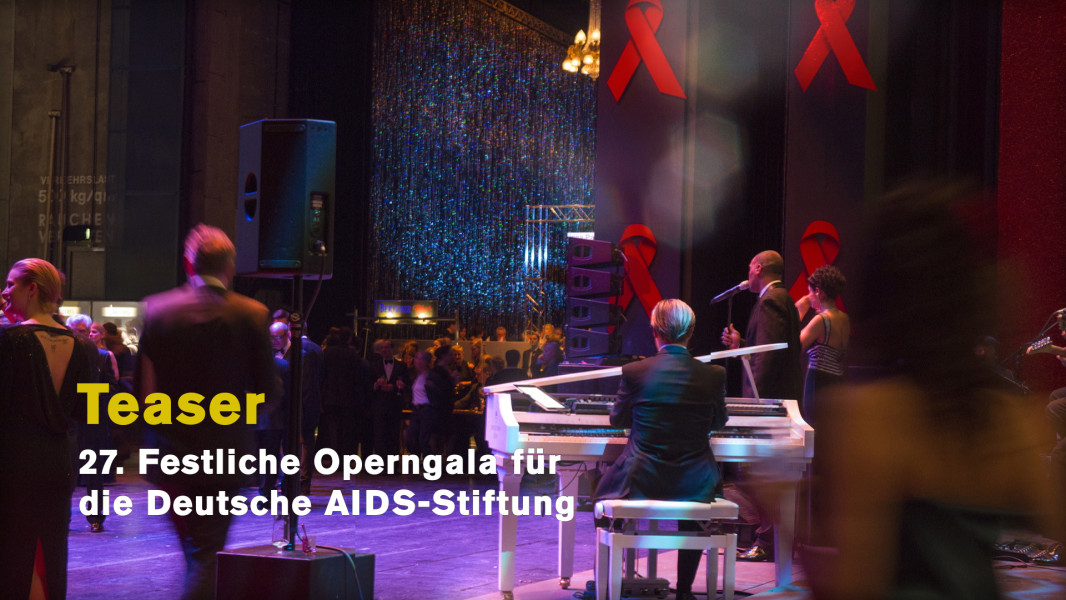 Festliche Operngala für die Deutsche AIDS-Stiftung
© Ruth Tromboukis
Festliche Operngala für die Deutsche AIDS-Stiftung
© Bettina Stöß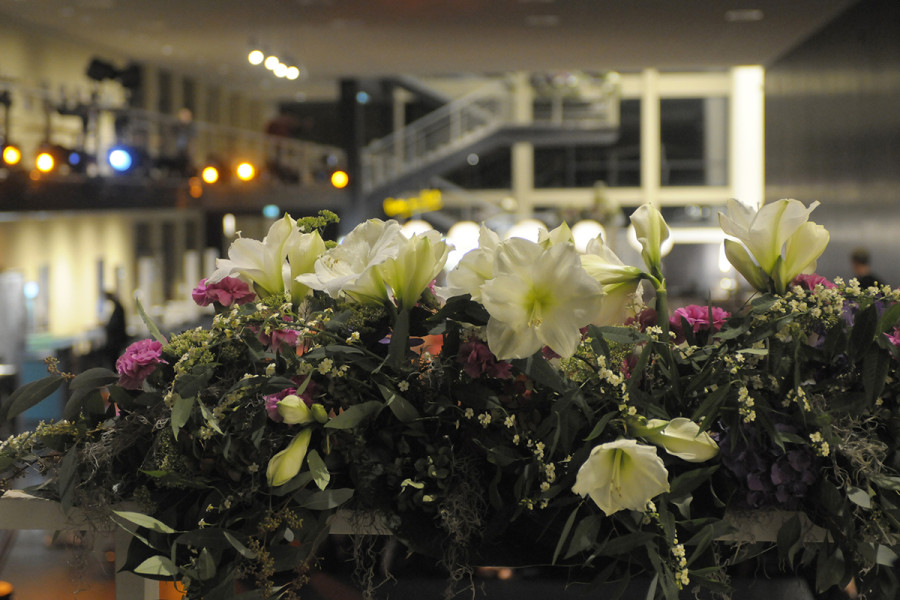 Festliche Operngala für die Deutsche AIDS-Stiftung
© Bettina Stöß
Festliche Operngala für die Deutsche AIDS-Stiftung
© Bettina Stöß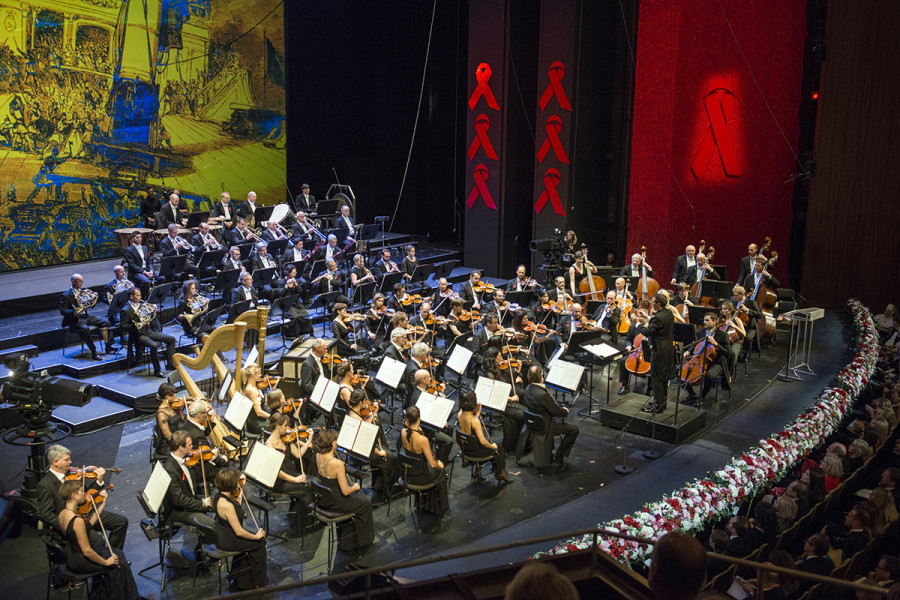 Festliche Operngala für die Deutsche AIDS-Stiftung
© Bettina Stöß
Festliche Operngala für die Deutsche AIDS-Stiftung
© Bettina Stöß
Festliche Operngala für die Deutsche AIDS-Stiftung
© Bettina Stöß
27. Grand Opera Gala in aid of the Deutsche AIDS-Stiftung
Information about the work
Best of Opera - Arias, Ensembles, Choruses and Overtures
approx. 1 hour 45 minutes / no interval
Cast
Conductor

Presented by

Chorus Master

Chorus Master of the Children's Chorus

With

Chorus

Children's Chorus

Orchestra
Our thanks to our partners
Rundfunk Berlin-Brandenburg (rbb) will record the opera gala. It can be experienced on 5 November at 8:03 pm on rbbKultur radio as well as on 2 December 2023 at 10:10 pm on 3Sat television and on 5 December 2023 at 11:45 pm on rbb television.
Cast
Conductor

Presented by

Chorus Master

Chorus Master of the Children's Chorus

With

Chorus

Children's Chorus

Orchestra
the content
On the programme

Richard Wagner [1813 – 1883]
from TANNHÄUSER UND DER SÄNGERKRIEG AUF WARTBURG
"Einzug der Gäste"
Chorus of the Deutsche Oper Berlin

Gaetano Donizetti [1797 – 1848]
from L'ELISIR D'AMORE
"Caro elisir, sei mio… Esulti pur la barbara" – Duet Adina, Nemorino
Elena Tsallagova, Soprano
Rolando Villazón, Tenor

Giacomo Puccini [1858 – 1924]
from GIANNI SCHICCHI
"O mio babbino caro" – Aria Lauretta
Lilit Davtyan, Soprano

Henry Purcell [1659 – 1695]
from KING ARTHUR
"What power art thou"
Nils Wanderer, Countertenor

Gioacchino Rossini [1792 – 1868]
from IL BARBIERE DI SIVIGLIA
"Largo al factotum" – Aria Figaro
Andrzej Filończyk, Baritone

Umberto Giordano [1867 – 1948]
from ANDREA CHÉNIER
"La mamma morta" – Aria Maddalena
Saioa Hernandez, Soprano

Georges Bizet [1838 – 1875]
from CARMEN
"Les voici! Voici la quadrille"
Chorus and Children's Chorus of the Deutsche Oper Berlin

Gioacchino Rossini [1792 – 1868]
from LA CENERENTOLA
"Nacqui all'affanno … Non più mesta" – Aria Don Magnifico
Misha Kiria, Baritone

"Nacqui all'affanno … Non più mesta" – Aria Cenerentola
Maria Kataeva, Mezzosoprano

LEONY
"Remedy"
"Faded Love"

Giuseppe Verdi [1813 – 1901]
from LA TRAVIATA
"È strano …. Sempre libera"– Aria Violetta Valéry
Adela Zaharia, Soprano

Giacomo Puccini [1858 – 1924]
from TURANDOT
"Nessun dorma" – Aria Calaf
SeokJong Baeck, Tenor

Gaetano Donizetti [1797 – 1848]
from LA FILLE DU REGIMENT
"Ah! Mes amis" – Aria Tonio (Concert version)
Josh Lovell, Antonio Madrillo, Anton Rositskiy, Tenor

Sergei Rachmaninow [1873 – 1943]
"Vocalise"
Hila Fahima, Sopran

Gioacchino Rossini [1792 – 1868]
from IL VIAGGIO A REIMS
Gran pezzo concertato per 14 voci
Hye Young Moon, Soprano (Contessa di Folleville)
Elena Tsallagova, Soprano (Corinna)
Hulkar Sabirova, Soprano (Madama Cortese)
Maria Kataeva, Mezzosoprano (Marchesa Melibea)
Davia Bouley, Mezzosoprano (Delia)
Oleksandra Diachenko, Mezzosoprano (Modestina)
Josh Lovell, Tenor (Il Conte di Libenskof)
Andrei Danilov, Tenor (Cavalier Belfiore)
Kangyoon Shine Lee, Tenor (Zeffirino)
Artur Garbas, Baritone (Don Profondo)
Joel Allison, Baritone (Lord Sidney)
Dean Murphy, Baritone (Don Alvaro)
Philipp Jekal, Baritone (Baron Trombonok)
Padraic Rowan, Bass (Don Prudenzio)

On 4 November 2023, after a three-year break, the Deutsche Oper Berlin will once again open its doors for the 27th Festive Opera Gala in aid of the German AIDS Foundation. As one of the most important charity events in the German capital, the Festive Opera Gala has become an indispensable part of Berlin's cultural life, both artistically and socially.

Experience opera enjoyment at the highest level, in glamorous conviviality and hosted by the celebrated opera star Rolando Villazón. Together with the chorus, children's chorus and orchestra of the Deutsche Oper Berlin, top-class interpreters - including Saioa Hernández, Misha Kiria, Maria Kataeva, SeokJong Baek and Nils Wanderer - under the musical direction of Andrea Sanguineti will offer versatile and moving insights into the world of opera. The ticket price includes drinks and a delicious after-show menu in the foyers. The stage will even be open for the after-show party, with star DJ Felix Jaehn.

From the proceeds of the gala concert, the German AIDS Foundation supports projects in Berlin, Germany and around the world.

Tickets can also be ordered through the agency NvG.event GmbH, which offers table tickets as well as sponsor packages in addition to opera tickets: Please contact Nadine von Gumppenberg, +49 (172) 4266485 or operngala@nvg-event.de.

Our articles on the subject