The thousand fires of freedom
The age of witch burnings is over – but women are still being disadvantaged, tormented, murdered. Three directors shine a spotlight on the modern struggle for liberation
Andrea Tortosa Baquero © Marta Martínez
Director Andrea Tortosa Baquero stages SKIN, a chamber opera by Lorenzo Troiani to a libretto by Lea Mantel – a tale of emancipation
A woman can feel little flaps of skin growing between her fingers. The way her body is changing before her eyes fascinates her. Is she growing webbed hands, she wonders? What should she make of this metamorphosis? Is her mental state changing along with her physique? We watch as the woman experiences her own mutation and the people around her come to view her as ugly. Even her husband sees her as a monster. But we show her to be anything but a mad freak. We reveal how slurs and the male gaze can frame someone as a monster. The same dehumanisation process was a feature of witch hunts: accusing a woman of being a witch at the time of the Spanish Inquisition was tantamount to signing her death warrant. In Spanish, women deemed a little crazy are still referred to as a »bruja«, or witch. In SKIN, the five protagonists embody characteristics inherent to any woman. There's the inner child looking for consolation; there's the man representing the way women see themselves through the eyes of men. I'm familiar with that phenomenon myself: sometimes I see myself through the eyes of my ex-boyfriend, sometimes I judge my actions based on my father's standards and principles. Our main character learns these different sides of her personality and learns to accept them. In my mind, this process is indicative of a transformation ending in self-love, a quest for unity.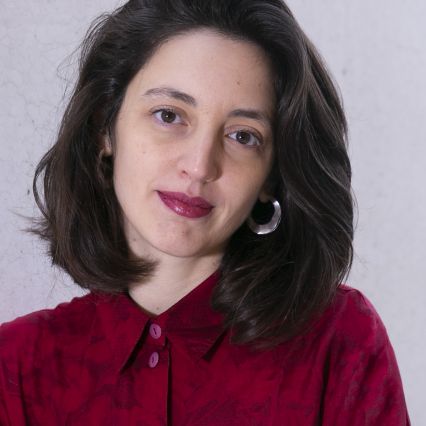 Ana Cuéllar Velasco © Rafel Crespí Bibiloni
Director Ana Cuéllar Velasco stages OUR FATHER / OUR FATHER by Sergey Kim to a libretto by Peter Neugschwentner – a tale about two people rebelling against their father
We are presented with two daughters whose lives are severely constrained by the strict rules imposed by their religious father. The girls try to shake off this oppression by going after things that are taboo: jewellery, porn, Netflix. When they realise there's no porn on Netflix, they call on Satan, the arch representative of a polar opposite world, to liberate them. In essence, all they really want is to get their hands on forbidden fruit, to cast off their strictures through crass violation of society's rules, but they fail in the attempt: in the end they disengage from the system that represses them and embrace a new world. I'm interested in the women's refusal to conform – their courage, their resolve, their strength. They question the system, which makes them as dangerous to society as witches are. They pose important questions. How can we recognise a repressive system? How can we reject dogma? How can we avoid vicious circles, avoid repeating – in other formats – systems that have already been smashed?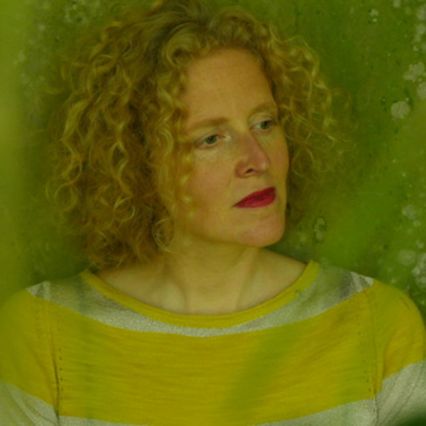 Nora Krahl © Martina Priessner
Cellist, composer and director Nora Krahl stages NO MYTH by Sara Glojnarić to a libretto by Dorian Brunz – and tells the story of a love affair between two women.
I think this kind of operatic material is hugely important, because same-sex love between women is hardly ever shown in the musical-theatre genre – just as non-hetero women are not very visible across society. NO MYTH is a portrayal of two women peeling back the layers of their common past. They recall meeting up on an airport concourse and consciously ignoring each other, recall their first encounter, a forbidden love affair in the GDR in the summer of 1987. At the time, one of them was barely of legal age, the other still a minor. The young women get caught in the act, the elder of the two is given a suspended jail sentence, they go their separate ways – but the conflict doesn't go away. How are they meant to deal with the disapproving stares? What is their own attitude to their homosexuality? Their strategies are very different, with one of the women living a reclusive existence and the other choosing the path of an extroverted, queer-fem artist. The two women neither fled the GDR because of their proclivities, nor are they embracing the great mythical struggle for gay rights. They have all the preoccupations of ordinary people and are not interested in being heroines for a cause.