Dr Takt is very familiar with the work and reveals to us its special moments
Dr Takt on Verdi's Don Carlos / Duet "Dio, che nell'alma infondere amor", Act I, Scene I
Experience the 20th episode of our video series with Dr Takt here.
Don Carlo
Conductor: James Gaffigan / Ivan Repusic
Director: Marco Arturo Marelli
With Alex Esposito, Robert Watson, Etienne Dupuis, Gideon Poppe, Albert Pesendorfer, Nicole Car / Irina Churilova, Yulia Matochkina et al.
5, 9, 15, 18 December 2021
One of the most well-known parts of Verdi's DON CARLOS is also the most famous third parallels in opera history. The duet between Carlos and Posa, "Dio, che nell'alma infondere amor", occurs shortly after the opera begins – at least in the four-act Italian version. Don Carlos bemoans his fate, for his father King Philippe II has married Elisabeth, the object of Don Carlos' longing, for reasons of state. Carlos' friend Rodrigue, the Marquese di Posa, wants to recruit Carlos to join the fight for freedom being waged by the Flemish, who are suffering under Philippe's rule. The scene intensifies until their voices are almost entirely parallel. They sing in a third interval, and thus harmoniously sing the same melody line. But they are not singing in unison: Both are bound by friendship, with one driven by disappointed love and the other by political idealism.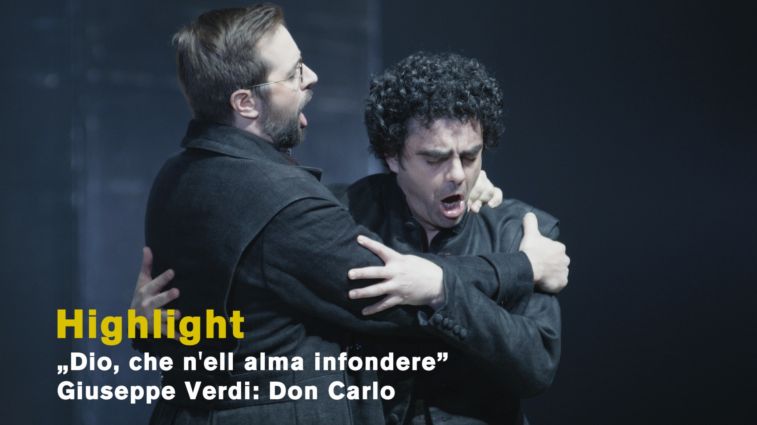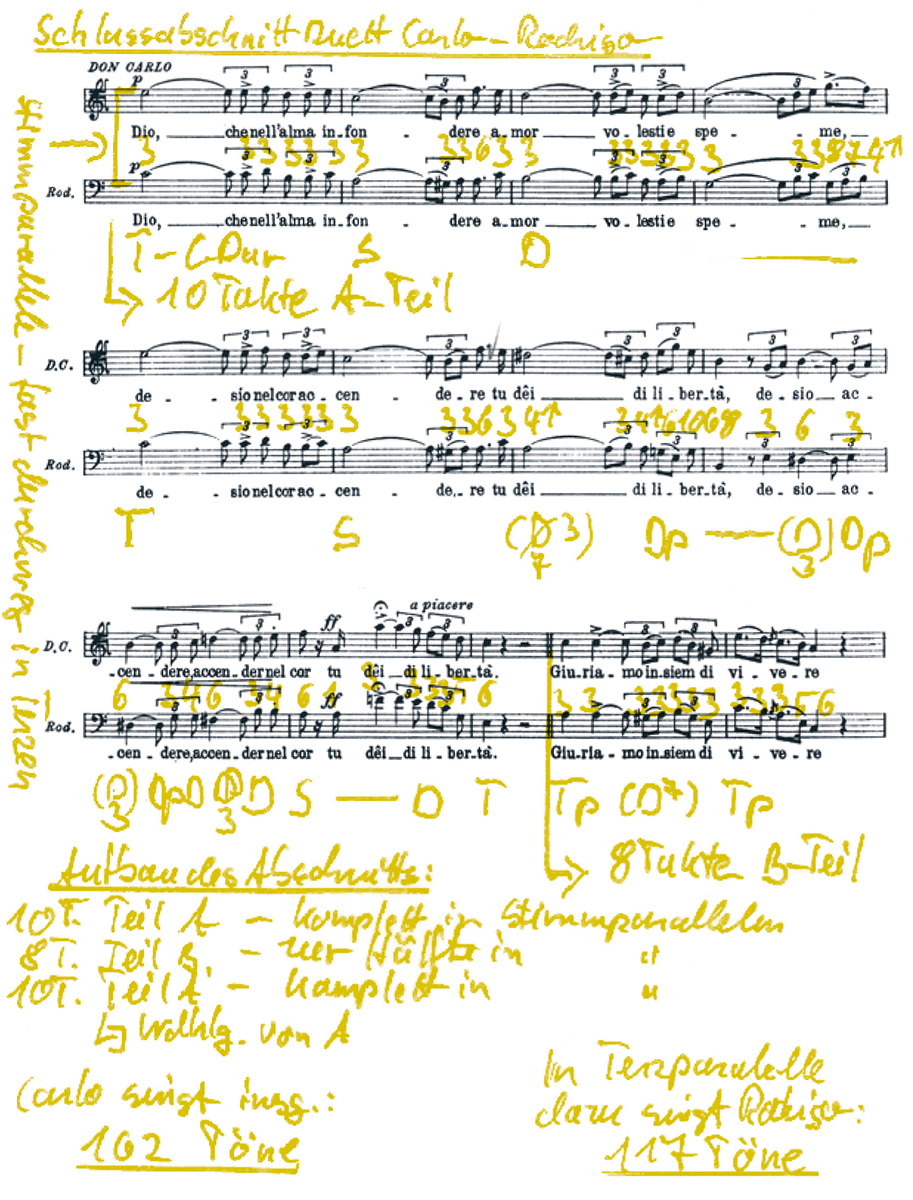 Dr Takt's notes on the friendship duet from Don Carlo