From the programme book
A restless life
Reflections on Erich Wolfgang Korngold … An essay by Thomas Jonigk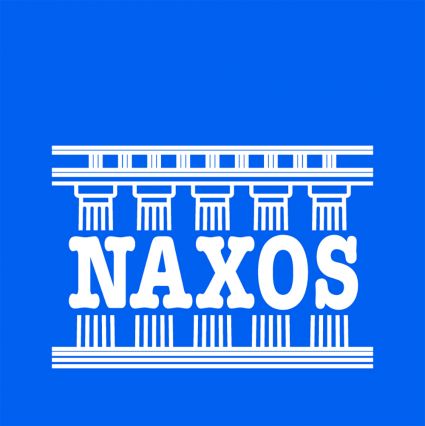 Naxos
Foto:
Erich Wolfgang Korngold
The Miracle of Heliane
Conductor: Marc Albrecht
Director: Christof Loy
With Sara Jakubiak, Josef Wagner, Brian Jagde, Okka von der Damerau, Derek Welton, Burkhard Ulrich, Gideon Poppe, Andrew Dickinson, Dean Murphy, Thomas Florio, Clemens Bieber, Philipp Jekal, Stephen Bronk, Sandra Hamaoui, Meechot Marrero, Chorus and Orchestra of the Deutsche Oper Berlin
From 18 February 2021, 15.00, until 21 February 2021, 
as video on Demand
Erich Wolfgang Korngold [1897–1957] led an extraordinary life in every respect. One might go further and say that his is a biography of extremes and unpredictable turns, of paradigm shifts, of continuous reinventions and new departures. From our historical distance his admirable trajectory must even be termed unconventional and modern in its complexity and multivalency. After all, which exponent of serious music other than Korngold can be said to have been as unique and influential in composing operas as he was in writing film scores? Or to have been feted not only at the Wiener Hofoper and the Hamburgische Staatsoper but also in Hollywood? To have worked with Lotte Lehmann, Maria Jeritza and Joseph Schmidt in one genre and Bette Davis, Errol Flynn and Olivia de Havilland in another? To have collaborated with Bruno Walter, Artur Schnabel and Wilhelm Furtwängler and also with Max Reinhardt, Michael Curtiz and William Dieterle? To have shared with Richard Strauss the honour of being the most-performed composer of Germany and Austria? To have been awarded two Academy Awards: for the music of "Anthony Adverse" [1937] and "The Adventures of Robin Hood" [1939]? To be feature in the programmes of opera houses to this day – here primarily with THE DEAD CITY - and to have had an undeniable influence on the work of film-score greats such John Williams, Howard Shore, Danny Elfman and Hans Zimmer?
Erich Wolfgang Korngold was a big name in the Europe of the interwar period and in the USA he remains such to this day. While his renown there stmmed from the success of THE DEAD CITY, it solidified because of his work as a film composer. Journalists and studio bosses showered the famous Austrian with attention and privileges; his Warner Brothers contract, for instance, stipulated a minimum of only two scores per year, whereas his colleagues had to deliver up to twelve over the same period. He was innovative in his practices, too, and enjoyed an increasing number of freedoms: he insisted, for instance, on having his own screening room complete with piano, enabling him to plot – while he viewed the film – which stretches were to be set to music and which were not to be underlaid. In "Anthony Adverse" he uses forty-two leitmotivs and sets the first twenty-five minutes of the film to music. At times he encroaches interpretively on the on-screen action, in effect raising the film-music genre from mere decorative accompaniment to a vital, self-contained, often unruly art form in its own right. And Korngold's work did not go unnoticed, garnering him his first Academy Award for "Anthony Adverse" [German title: "Ein rastloses Leben" (a restless life)]. A rightfully frustrated Korngold was denied his moment on stage at the prize-giving, however, as the award was presented to the chairman of the Warner Brothers music division. Side note: despite receiving four Academy Awards, the film was never shown in German cinemas. Its first airing in Germany was on 1st November 1992 on television [ZDF] and is a document to the cynical and irresponsible treatment in German-speaking countries of cultural works created by German-speaking émigrés.
In the summer of 1937 Korngold left Hollywood and Los Angeles to devote proper attention to his opera DIE KATHRIN, whose opening was scheduled for the upcoming season at the Wiener Staatsoper. In its original version DIE KATHRIN had been about a German woman and a French soldier and their love that knew no bounds or borders. After the libretto had fallen into disfavour on political grounds and Schott had rejected the opera in 1932, however, Korngold set about watering down the libretto by making the woman Swiss and switching the setting to France, among other changes. Inevitably, the work suffered lasting damage in the process. In 1937, with his fifth and final opera completed at last, Korngold was eager to see it performed, but it was not to be. Due to Korngold's Jewish ancestry the premiere of DIE KATHRIN, set for March 1938 in Vienna, was cancelled following the annexation of Austria by the National Socialist German Reich on 13th March 1938. Little wonder, then, that Warner Brothers had no trouble keeping Korngold under contract to work on a string of well-paid film scores. The composer embarked westwards a few short weeks before Hitler marched into Austria.
This life between Austria and Hollywood, his work straddling opera stage and film studio, when viewed through the lens of a world citizen with eclecticist leanings, can be read as an impressive synthesis of different art genres and cultures – and as a biographical prototype that was ahead of its time. This prototype relates directly to the 21st century, to a globalised present day that requires us to be flexible and to embrace deracination, changes in place of work and residence and shifts in our own identity, an elastic present day that is open to interpretation and in which a capacity to change is at least as important for survival as the capacity to adapt. And yet: it is both possible and questionable – in equal measure – to read Korngold's biography as a user's manual for coping with a society in flux or upheaval.
In the early years the decisions taken by Korngold had little to do with free will. Born on 29th May 1897 in Brno as the son of music critic Julius Korngold, the former "musical wunderkind" was forced into exile by fascism, particularlyAustrofascism. His lasting fixation on the Hollywood dream factory was partly due to his inability to re-establish himself in Europe after the Second World War – a fate he shared with many other victims of National Socialism. Having always seen himself as a modernist, Korngold was regarded as conventional, old-fashioned and out-dated. In the eyes of the critics his late-romantic THE MIRACLE OF HELIANE compared poorly with the avant-garde works of the time and the reviews after its premiere on 7th October 1927, conducted by Egon Pollack at the Hamburgische Staatsoper, ranged from puzzled and disparaging to scathing. Neither did it find favour with audiences, although this was probably down in part to Hans Müller-Einigen's enigmatic, pathos-drenched and gushingly metaphysical libretto, based on Hans Kaltneker's "Die Heilige". After a performance directed by Bruno Walter at the Städtische Oper in Berlin in 1928 THE MIRACLE OF HELIANE slipped from collective memory. In 1934 Korngold took up Max Reinhardt's invitation and moved to Hollywood to collaborate on his film "A Midsummer Night's Dream" by adapting Felix Mendelssohn Bartholdy's theatre music for the screen. The decision was a brave one – and had consequences.
For all the plasticity and richness of his life story, Korngold's biography is that of an emigrant. Like Arnold Schönberg, Alexander von Zemlinsky and Berthold Goldschmidt, he was a victim of a totalitarian political system, subject to restrictions and censorship when exercising his vocation, following his convictions and expressing them in musical form as an artist. Many were the artists working in the fields of music, drama, literature and fine art who failed and foundered on account of political circumstance. It was not uncommon for cultural, linguistic or social uprooting, intellectual and artistic humiliation and a permanent, all-pervading threat to life to result in artistic impotence and failure, lower levels of self-esteem, depression and even suicide.
Joseph Roth, Heinrich Mann, Klaus Mann, Friedrich Hollaender, Béla Bartók, Emmerich Kálmán – these are just some of the names from a long list of artists prevented from determining the course of their professional lives. The unbroken line of successes enjoyed by exiles of the likes of Thomas Mann and Lion Feuchwanger cannot detract from the hurt and humiliation suffered by the larger mass. Even an internationally successful and financially secure writer like Stefan Zweig was not immune to the destructive force of the time. Having managed to flee the Nazis and reach safety in South America, he felt so bereft of his homeland that he and his wife committed suicide. He left behind the following lines: "Greetings to all my friends! May they live to see the dawn after this long night! I, too impatient, am going on ahead."
Whether it was down to luck, ambition, tenacity or a higher power intent on reducing net injustice, we cannot know how Korngold managed to survive exile and nurture his productive energy. Neither do we know how he felt as a refugee – like someone living "Between Two Worlds", to quote the title of a film for which he wrote the music in 1944, like a victim of Nazism, like an unappreciated classical composer, or like a hugely gifted artist who never managed to escape the burden of having been a child prodigy? All speculation, hypothesis and insinuation. All the more appropriate, therefore, that Korngold - unlike countless artists who were persecuted by the Nazis, never again found suitable work opportunities and slipped into obscurity – has been experiencing a renaissance since the 1970s. Granted, his musical oeuvre could be more prominent in the programmes of the world's concert halls and opera houses, but this upgrade may still come. His "Lieder des Abschieds" or his "Shakespeare Songs" [Opus 31] or VIOLANTA, THE RING OF POLYKRATES, THE DEAD CITY and THE MIRACLE OF HELIANE… these are all idiosyncratic works in the best sense of the word, each memorable in its own way, and we should not pass up the chance to enjoy them. Bursting with exuberance, yearning, metaphysical depth and compositional brilliance, they are intellectual, emotional and musical challenges. Labelled "degenerate" by the National Socialists, the quality of the music outstrips the median standard by far.
"I am! I bloom! My body rejoices. Existence! Life!", sings the Stranger and it is our job – and responsibility - to ensure that Korngold's back catalogue survives and flourishes and is restored on a permanent basis to the cultural circles whence it was driven. This much should be within our power.