Elisabeth Teige ... My private place of peace: The Café Sara in Oslo
The café where colleagues became friends and one of them became her husband. Elisabeth Teige on a place where time stands still for her
My private 'me' location is the Café Sara in Oslo. It's at the end of the Torggata, a pedestrian precinct in the city centre with bars and restaurants, where it meets a little park. It's only a 20-minute walk from the café to the harbour – and the opera, which is right on the water. My close relationship with the café has to do with how I became a singer and with the opera house as well.
I moved to Oslo in 2009 to study and immediately landed my first role as Micaëla in CARMEN, at the former venue of the Norwegian Opera. I was pushing 30, so quite a late starter by today's standards. No one forgets their first big role. Everything is new and exciting and the experience is more intense than the roles that come after. You're making close friendships, getting used to a new city, getting to know colleagues who are at a similar stage in their life. You spend a lot of time together talking about your hopes for the future and dealing with nerve-wracking situations.
We always rounded off an evening of rehearsals in Café Sara. It and the opera house were the first places I got to know in Oslo and where I immediately felt at home. When my thoughts turn to the café, I always get this warm feeling. We weren't married back then, but my husband was part of the production, singing the part of Zuniga. We'd studied together but it wasn't until the Café Sara days that we became an item. I still have the worn, barely decipherable receipt from our first evening there on our own. A new chapter in my life commenced that evening in my favourite café.
I don't get to go there much anymore, what with me and my husband flitting from foreign venue to foreign venue. Not much time for dinner-date nights. We want to spend the few days off we have with our son. You could say our son has become the place where I feel most soulful. Wherever he is, I'm home. And even though I come here less often and the bar staff don't acknowledge me like they used to, as soon as I come into that wooden-panelled main room, I get that familiar feeling again. The Sara is the kind of place whose backstory is palpable and visible: the long wooden bar, dark walls, heavy tables, they're the antidote to all the hip restaurants and bars that have sprung up in Oslo and elsewhere. I like an unassuming atmosphere and I like rituals. I always eat the same thing: mince burritos and a pint of lager. All the years I've been going there I've never tried anything else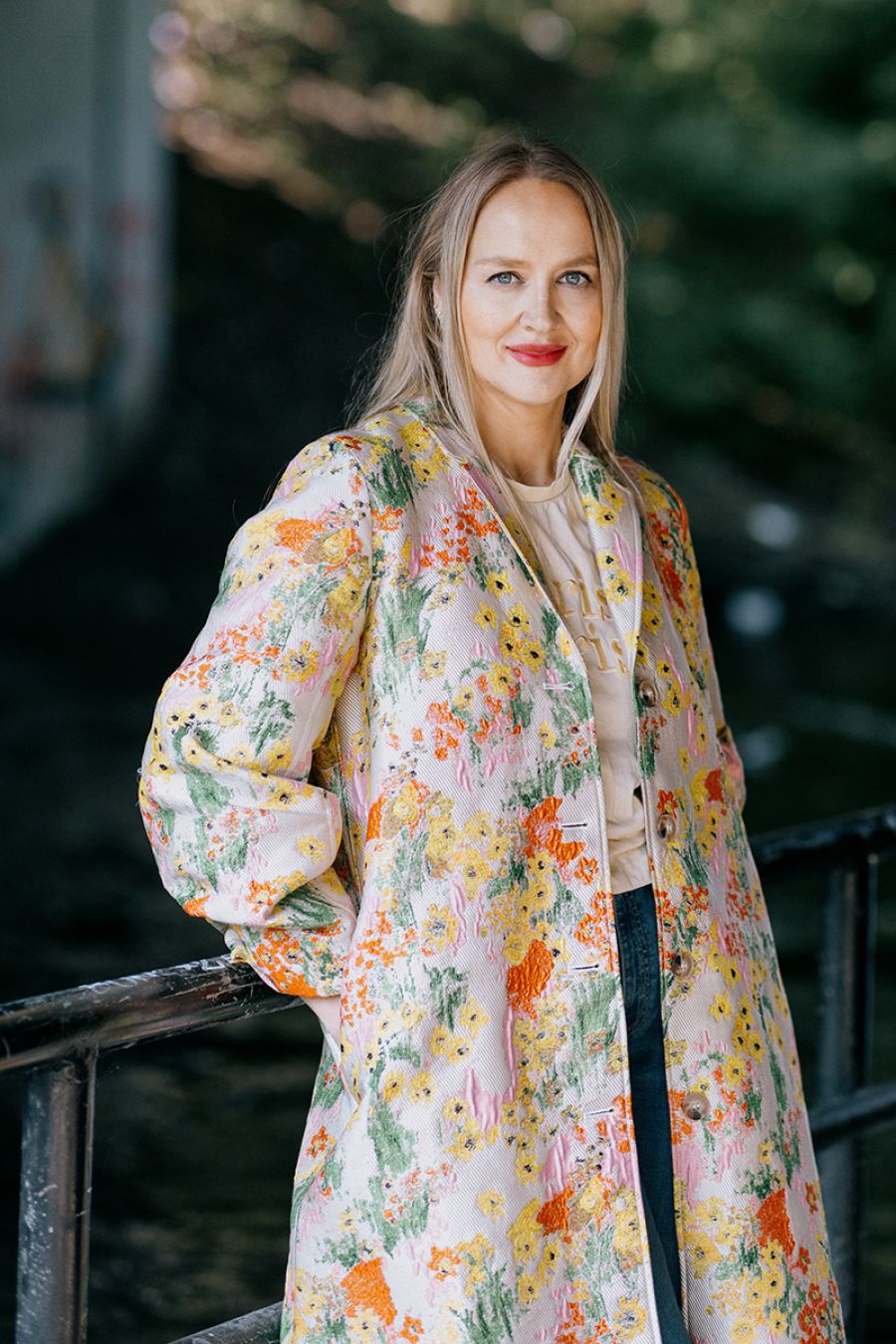 The Akerselva river runs past the back of the Café Sara. The footpaths along its banks lead to Oslo harbour – and the opera house © Julie Hrncírová
Now I'm in Berlin singing Senta in THE FLYING DUTCHMAN. It's not my first time here. I was in Mannheim six years ago, rehearsing for FIDELIO, and my agent called me up late at night: »Elisabeth, can you do Senta in Berlin tomorrow evening?« Someone had dropped out and Christoph Seuferle, the Director of Opera, knew I was familiar with the role. So I scooted and got to Charlottenburg with 3 hours to spare and that was my first big role at the Deutsche Oper Berlin.
What a night that was. We used to visit Berlin once a year with our teachers as part of our course, sitting at the back listening to the stars doing their stuff – and suddenly there I was! I don't recall much from that evening, I was so buzzing and focused and 'in the tunnel'. I have only one clear mental image – of me in a black dress on the main stage, looking back to the last row in the auditorium and seeing myself sitting there as a student. An epiphany.
The part of Senta is lodged in my marrow now. She's the character who's been with me from the start, and with successive Sentas my voice has been evolving. At the beginning it was the dramatic sections that I found tricky; now I'm more often girding myself for the lighter, lyrical stretches. This time around in Berlin I'll be bringing more maturity to the role than I could back then, so I'm coming full circle in a way. Most of all, though, I'm glad I'll have time to rehearse with the others.