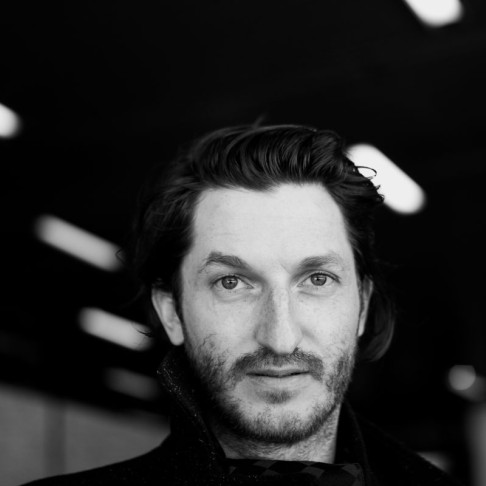 Christopher Nell
©
Der Schauspieler Christopher Nell ist geboren und aufgewachsen in Kaufbeuren im Allgäu. Nach dem Abitur studiert er von 2002 bis 2006 an der Hochschule für Musik und Theater Rostock und arbeitet bereits während des Studiums regelmässig am Volkstheater Rostock sowie am Staatstheater Schwerin.

2005 wird er von Claus Peymann an das Berliner Ensemble geholt, wo er zunächst einige Jahre als festes Ensemblemitglied, später als freier Schauspieler in der Regie von Claus Peymann, Peter Stein, Leander Haussmann, Robert Wilson, Mona Kraushaar und Manfred Karge in zahlreichen Aufführungen unter anderem als Romeo, Mackie Messer, Hamlet und Mephisto zu sehen ist. In Wilsons international aufsehenerregender Produktion "The life and death of Marina Abramovic" spielt er an der Seite von Willem Dafoe, Anthony Hegarty und Marina Abramovic an großen Theaterhäusern weltweit. Im Jahr 2016 debütiert er in einer Uraufführung von Handkes "Die Unschuldigen, ich und die Unbekannte am Rande der Landstrasse" am Burgtheater Wien, wo er seit diesem Jahr auch als Puck in Leander Haussmanns "Sommernachtstraum" zu sehen ist.

Mit seinem vielfach preisgekrönten Gesangstrio "Muttis Kinder" tourt er seit vielen Jahren im deutschsprachigen Raum sowie in Singapur, Taiwan, Kanada, Großbritannien, Rumänien und Kroatien.
Schedule
Videos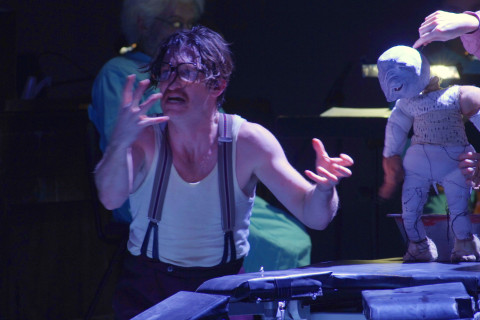 Video – 03:21 min.
Frankenstein