James Hall
© Agentur
Zu James Halls jüngsten Projekten zählen u. a. Partien wie Farinelli / FARINELLI AND THE KING BELASCO am Theatre New York, Narciso / AGRIPPINA beim The Grange Festival, Guildenstern in Brett Deans HAMLET bei Glyndebourne on Tour, Oberon / A MIDSUMMER NIGHT'S DREAM an der Opéra de Montpellier und dann auch in der Neuproduktion der Deutschen Oper Berlin, Mago Cristiano / RINALDO im Rahmen des Glyndebourne Festivals sowie mit The English Concert in der Carnegie Hall, Pallade / L'INCORONAZIONE DI POPPEA an der Opéra de Lyon, Monteverdis L'ORFEO an der Opéra Royal de Versailles mit dem Monteverdi-Choir, Adalberto / OTTONE beim Festival de Beaune, Zephyrus / APOLLO ET HYACINTHUS an der Classical Opera, CORONATION ANTHEMS, THE FAIRY QUEEN sowie Händels JEPHTHA an der Academy of Ancient Music sowie nicht zuletzt First Angel/Boy (cover) / WRITTEN ON SKIN am Royal Opera House Covent Garden in London.

Außerdem zählen zu seinen künstlerischen Höhepunkten auf der Opernbühne Pastore / L'ORFEO an der Bayerischen Staatsoper, mit dem Monteverdi-Choir und bei den BBC Proms, Oronte / RICCARDO PRIMO im Rahmen des London Handel Festival, Oberon (Cover) in Brittens A MIDSUMMER NIGHT'S DREAM beim Glyndebourne Festival, Spirit und Second Witch / DIDO & AENEAS mit Vignette Productions und OperaUpClose, THE FAIRY QUEEN mit dem Temple Ensemble, Cupid und Huntsman VENUS AND ADONIS mit dem Dunedin Consort und der Opera Lyrica, Osmida / LA DIDONE mit dem Ensemble Serse, Endymion / LA CALISTO bei der Hampstead Garden Opera sowie Bertarido / RODELINDA mit den Amade Players.

Auf dem Konzertpodium gestaltete der junge Künstler Bachs "Weihnachtoratorium" in Solomon's Knot, Bachs "Johannes-Passion" mit der Lavenham Sinfonia, Bachs "Matthäus-Passion" und Monteverdis "Vespro della Beata Vergine" am St John's Smith Square, Bachs "b-moll Messe" an der St Alban's Abbey, Händels "Messiah" mit Ars Eloquentiae und "Israel in Egypt" mit La Nuova Musica. Darüber hinaus gab er Liederabende mit Albion Baroque sowie dem Pianisten James Bailleau.

Auch der zeitgenössischen Musik gilt sein Interesse, so interpretierte er Military Governor A / NIGHT AT THE CHINESE OPERA mit der British Youth Opera, sang in der Uraufführung Nathaniel in Na'ama Zissers BLACK SAND in Grimeborn und bei Tete-a-Tete, wirkte in Unsuk Chins CANTATRIX SOPRANICA in Utrecht (Silbersee & Asko|Schönberg) mit, coverte Hamlet in David Bruces THE FIREWORK MAKER'S DAUGHTER mit The Opera Group und sang Johan in der Uraufführung von David Bruces NOTHING in einer Koproduktion zwischen Glyndebourne und dem Royal Opera House Covent Garden in London.
Schedule
Videos
Video – 04:54 min.
"Welcome Wanderer" (A Midsummer Night's Dream)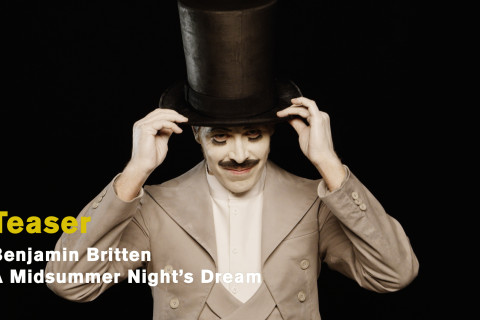 Video – 01:59 min.
A Midsummer Night's Dream ... Kurz erklärt
Video – 01:59 min.
A Midsummer Night's Dream ... A short introduction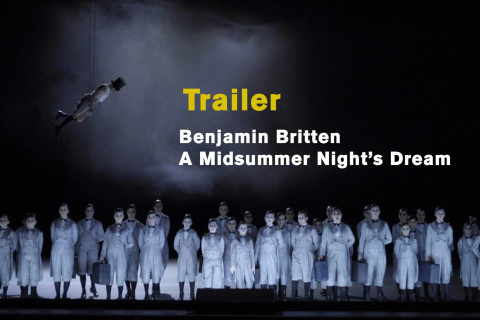 Video – 02:17 min.
Benjamin Britten: A Midsummer Night's Dream