David Hermann
© Fotos Pascal Buenning
David Hermann studierte Regie an der Hochschule für Musik Hanns Eisler in Berlin und war Assistent von Hans Neuenfels. Im Jahr 2000 gewann er den Ersten Preis beim Internationalen Wettbewerb für Regie und Bühnenbild in Graz.

Er inszenierte u. a. am Theater Heidelberg, am Staatstheater Nürnberg, an der Deutschen Oper am Rhein, bei der Ruhrtriennale sowie am Theater Basel und an der Oper Frankfurt, wo er
u. a. einen dreiteiligen Monteverdi-Zyklus und zuletzt Janaceks AUS EINEM TOTENHAUS erarbeitete.

Weitere Arbeiten in jüngerer Zeit realisierte er u. a. an der Oper Amsterdam, an der Vlaamse Opera in Antwerpen, an der Oper von Nancy, am Aalto-Theater Essen, am Badischen Staatstheater Karlsruhe und an der Oper Zürich.

Mit seiner Inszenierung von Mozarts ASCANIO IN ALBA gab David Hermann sein Debüt bei den Salzburger Festspielen.

2012 debütierte David Hermann an der Deutschen Oper Berlin mit Helmut Lachenmanns DAS MÄDCHEN MIT DEN SCHWEFELHÖLZERN, es folgten 2014 Iannis Xenakis' ORESTEIA, 2016 Leos Janaceks DIE SACHE MAKROPULOS und 2018 die Uraufführung WIR AUS GLAS in der Tischlerei.

In der Spielzeit 2020/2021 inszeniert er an der Deutschen Oper Berlin FIDELIO.
Schedule
In performances like
Videos
Video – 02:06 min.
Helmut Lachenmann: Das Mädchen mit den Schwefelhölzern
Video –
Oresteia - The Making-Of
Video –
Iannis Xenakis: Oresteia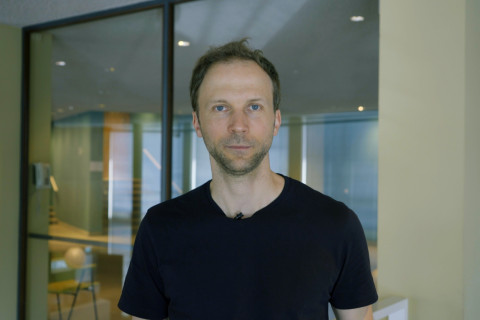 Video – 01:40 min.
100 Sekunden mit: David Hermann
Video – 03:36 min.
Die Sache Makropulos – The Making-Of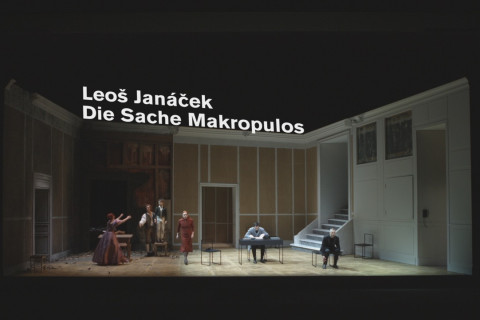 Video – 02:06 min.
Leos Janácek: Die Sache Makropulos
Video – 03:55 min.
Wir aus Glas