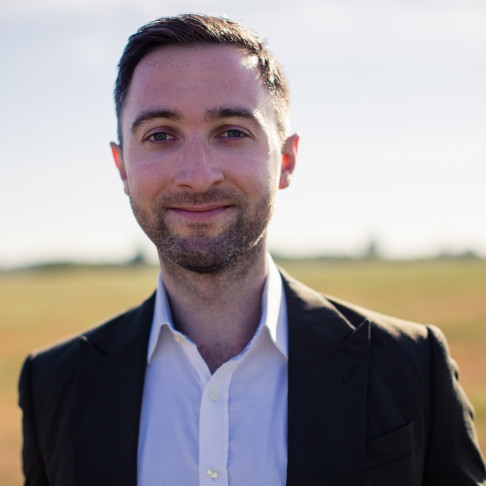 Andrew Dickinson
©
Mit einer mühelos frei geführten Tenorstimme, spielfreudiger Bühnenpräsenz und einer sensiblen Musikalität erobert der junge britische Tenor Andrew Dickinson Opern- und Konzertsäle. Der gebürtige Liverpooler schloss 2011 sein Studium an der Royal Academy Opera School in London ab. Schon während seiner Ausbildung gewann er eine Vielzahl von Wettbewerben, darunter 2012 die Maureen Lehane Vocal Competition an der Wigmore Hall und 2014 den Wettbewerb der britischen Wagner Society.

An der Deutschen Oper Berlin, die ihn 2016 als festes Ensemblemitglied verpflichtete, sang Andrew Dickinson bereits Rollen wie Truffaldino in Prokofjews DIE LIEBE ZU DEN DREI ORANGEN, Tamino in DAS MÄRCHEN VON DER ZAUBERFLÖTE, die vier Diener in Offenbachs HOFFMANNS ERZÄHLUNGEN, Novice in Brittens BILLY BUDD sowie Da-Ud in Richard Strauss' DIE ÄGYPTISCHE HELENA, Hexe in Humperdincks HÄNSEL UND GRETEL sowie des Max in Malte Giesens WOLFSSCHLUCHT.

Zu Andrew Dickinsons jüngsten Uraufführungen zählen Vier Diener in LES CONTES D'HOFFMANN (Nagano / Pasca) an der Staatsoper Hamburg, Ulrich Eissligner in DIE MEISTERSINGER VON NÜRNBERG (Schirmer / Poutney) an der Oper Leipzig, Leonard in der Neuproduktion von Carl Nielsens MASKARADE an der Oper Leipzig (Zilias / Jung) und Janáčeks "Tagebuch eines Verschollenen", das er im April 2019 an der Brooklyn Academy of the Arts New York erstaufgeführt hat (Musiektheater Transparant / Ivo Van Hove). Kürzlich arbeitete er auch mit dem Hamburg Ballett und John Neumeier in einer von Beethoven inspirierten Produktion zusammen und sang Auszüge aus Beethovens "Christus am Ölberg" (Neumaier / Nagano).

Weitere bemerkenswerte Auftritte sind der Weiße Minister in Ligetis LE GRAND MACABRE (Elbphilharmonie Hamburg), Pedrillo in DIE ENTFÜHRUNG AUS DEM SERAIL (Dänische Nationaloper), Junger Diener in Dmitri Tschernjakows Neuinszenierung von ELEKTRA (Staatsoper Hamburg), Red Whiskers in Brittens BILLY BUDD (Teatro dell'Opera di Roma), Spoletta in TOSCA (Staatsoper Hamburg), Quint in Brittens TURN OF THE SCREW (Bury Court Opera), Flute in Brittens A MIDSUMMER NIGHT'S DREAM (Hyogo PAC, Japan), Kaufmann in Wolfgang Rihms JAKOB LENZ (Mozarteum Salzburg) und Gerhard in H. K. Grubers GLORIA – A PIGTAIL (Bregenzer Festspiele). Er hat unter Dirigenten wie Kent Nagano, Sir Donald Runnicles, Yutaka Sado, Ulf Schirmer, Robin Ticciati, James Conlon, Alan Gilbert und Enrique Mazzola gesungen.

Andrew Dickinson ist ein gern gesehener Gast in Konzertsälen in ganz Europa und hat Händels "Messias" (Royal Festival Hall in London, Stephansdom in Wien, Liszt-Akademie Budapest), Mozarts "Requiem" (Royal Albert Hall), Bachs "Johannespassion" (Ensemble Resonanz) und Brittens "War Requiem" (Berliner Dom) aufgeführt. Weitere Engagements umfassen Berlioz' "Grande Messe des Morts" (Winchester Cathedral), Bachs h-Moll-Messe (Bozen), Mendelssohns "Elias" (Amman, Jordanien) und Bachs "Matthäuspassion" (Hannover).

In den Jahren 2022/23 kehrt Andrew Dickinson für weitere Aufführungen von LES CONTES D'HOFFMANN an die Hamburgische Staatsoper zurück, ebenso wie als Heinrich der Schreiber in TANNHÄUSER (Nagano / Mundruczó). An der Deutschen Oper Berlin gab er 2022 sein Debüt als Die Lüge in Langgaards ANTIKRIST (Zilias / Mondtag) sowie als Ser Toldo in Christof Loys von der Kritik hochgelobter Produktion von Zandonais FRANCESCA DA RIMINI. Außerdem wird er eine besondere Aufführung von Brittens "War Requiem" mit dem Osnabrücker Symphonieorchester geben.

Neben seiner Opern- und Konzerttätigkeit beschäftigt sich Andrew Dickinson mit außergewöhnlichen Projekten mit Fokus auf neuen Konzertformaten und neuem Publikum. So ist er in dem von ihm entwickelten Rezital "The Diary...and Other Stories" nicht nur als Tenor zu erleben – er führt auch durch das sich rund um Janáceks "Tagebuch eines Verschollenen" entspinnende Programm mit tschechischer Instrumental- und Vokalmusik von der Romantik bis zur Gegenwart. Er organisiert und produziert außerdem Konzerte und Opernaufführungen als Teil des Rainhill Music Festivals, das junge Musiker in und um Liverpool fördert.
Schedule
Videos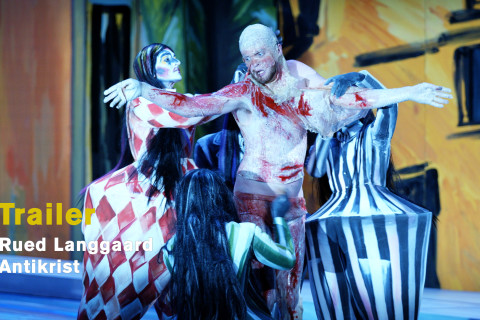 Video – 02:21 min.
Rued Langgaard: Antikrist
Video – 03:28 min.
Michael Hirsch und Henry Purcell: Dido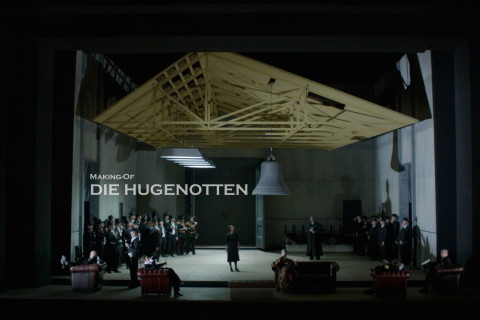 Video – 05:16 min.
Les Huguenots – The Making-Of
Video – 02:19 min.
Giacomo Meyerbeer: Le Prophète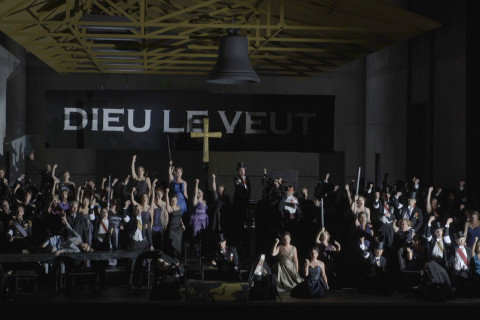 Video – 02:21 min.
Giacomo Meyerbeer: Les Huguenots
Video – 02:09 min.
Benjamin Britten: Death in Venice
Video – 02:19 min.
Alban Berg: Wozzeck
Video – 02:29 min.
149 verhexte Sekunden mit Andrew Dickinson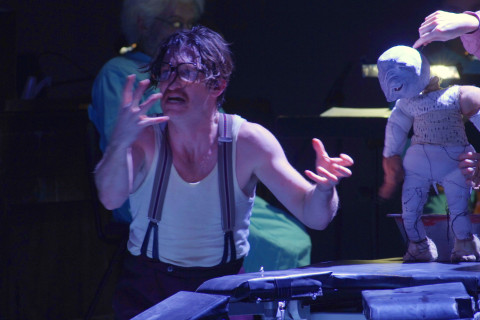 Video – 03:21 min.
Frankenstein