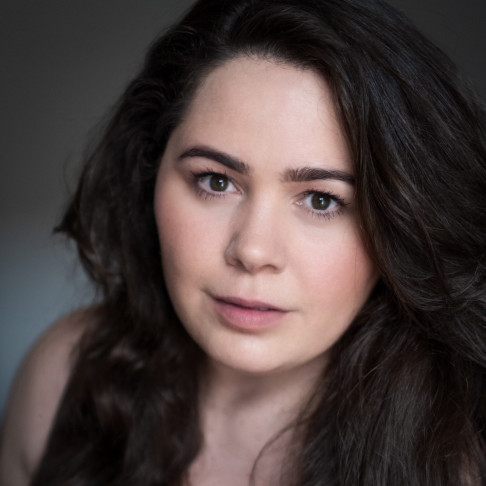 Beatrice Reece
© Beatrice Reece
Beatrice Reece wuchs in Dorsten auf und entstammt einer britisch-amerikanischen Künstlerfamilie. Ihre Ausbildung zur Musicaldarstellerin und Schauspielerin erhielt sie als Stipendiatin am Laine Theatre Arts College Epsom und am Trinity College London. Zurück in Deutschland stand sie u. a. als Ana in der Musicalparodie 49,5 SHADES und als Schwester Mary Patrik in SISTER ACT auf der Bühne. Als Chiffon in DER KLEINE HORRORLADEN und Grazilla / Anybodies in WEST SIDE STORY (Oper Bonn), Jeannie in HAIR, Hodel in ANATEVKA und Soulgirl in JESUS CHRIST SUPERSTAR (Theater Magdeburg), Rusty in FOOTLOOSE und Bianca in KISS ME, KATE (Staatstheater Darmstadt) oder Tracy in HAIRSPRAY (Staatstheater Braunschweig / Tournee) bewies sie ihre Vielseitigkeit.

Neben ihren Engagements am Theater stand Beatrice Reece bereits mehrfach für Film und Werbung vor der Kamera, nahm im vergangenen Jahr ihr erstes Soloalbum "My Kind of Music" auf und gibt (Online-)Konzerte mit ihrem Projekt "Rooftopsession".

In der Spielzeit 2021/22 war Beatrice Reece als Norma in VICTOR/VICTORIA (Staatstheater Mainz), Nico in WALK ON THE WILD SIDE, Catherine Eddowes in JACK THE RIPPER (beides Theater Hof) und als Clubsängerin in SATURDAY NIGHT FEVER (Staatstheater Darmstadt) zu erleben.

In der Spielzeit 22/23 darf Beatrice Reece die Catherine Hyatt am Staatstheater Darmstadt in der Produktion THE LAST 5 YEARS geben. Darüber hinaus hat sie ihr erstes Engagement am Staatstheater Nürnberg mit der Hauptrolle Tracy im Musical HAIRSPRAY.
Schedule