Christof Loy
© Monika Rittershaus
Christof Loy zählt zu den international gefragtesten Opern- und Schauspielregisseuren seiner Generation. Seine minutiös ausgearbeiteten Inszenierungen haben ihm zahlreiche Preise und Ehrungen eingetragen.

2001 erhielt er den Musikpreis der Stadt Duisburg, 2003 wurde er für die Londoner Inszenierung von ARIADNE AUF NAXOS für den Laurence Olivier Award nominiert, in den Jahren 2003, 2004 und 2008 ging er aus der Kritikerumfrage der Zeitschrift "Opernwelt" als Regisseur des Jahres hervor, 2008 erhielt er den Theaterpreis "Faust" als bester Musiktheater-Regisseur für seine Inszenierung von COSÌ FAN TUTTE an der Oper Frankfurt, und 2010 erhielt er den Laurence Olivier Award für seine Produktion von TRISTAN UND ISOLDE am Royal Opera House Covent Garden.

Neben seiner Regietätigkeit wirkte er von 2006 bis 2008 als Professor und Leiter des Studiengangs Regie an der Hochschule für Musik und darstellende Kunst in Frankfurt. Bereits Loys Studienzeit war vielseitig angelegt und vermittelte ihm für seine Theaterarbeit ein breites Fundament. An der Folkwang-Hochschule seiner Heimatstadt Essen studierte er Regie, an der Universität München Philosophie, Kunstgeschichte und italienische Philologie.

Seit 1990 ist er als freischaffender Regisseur tätig. Zunächst arbeitete Loy parallel in der Oper und im Sprechtheater, u. a. in Stuttgart (DIE ZAUBERFLÖTE, KINDER DER SONNE, PHÄDRA und TRIUMPH DER LIEBE) und an den Münchner Kammerspielen (HAUTNAH von Patrick Marber).

Ende der neunziger Jahre verlagerte sich der Schwerpunkt seiner Arbeit zunehmend auf das Musiktheater, wo ihm mit seinem im Schauspiel geschulten psychologischen Blick fruchtbare Neuinterpretationen gelangen.

Wichtige Stationen seiner Arbeit sind die Deutsche Oper am Rhein (Düsseldorf-Duisburg), das Bremer Theater, die Hamburgische Staatsoper, das Théâtre de la Monnaie in Brüssel, das Grand Théâtre de Genève und die Oper Frankfurt.

Darüber hinaus inszenierte er regelmäßig an der Bayerischen Staatsoper (ROBERTO DEVEREUX und LUCREZIA BORGIA mit Edita Gruberova in den weiblichen Hauptpartien sowie SAUL und Henzes DIE BASSARIDEN) und bei den Salzburger Festspielen (ARMIDA, THEODORA und DIE FRAU OHNE SCHATTEN).

Weitere Arbeiten führten ihn an die Deutsche Oper Berlin (JENUFA und FALSTAFF), zum Glyndebourne Festival (IPHIGÉNIE EN AULIDE), an das Theater Basel (DER SANDMANN und DAPHNE), nach Kopenhagen (LUCIO SILLA), nach Göteborg (ARABELLA) und zum Schauspielhaus Zürich (DER TAUSCH von Claudel und die Uraufführung WEITER TRÄUMEN von Thomas Jonigk).

Zu den Opernhäusern, mit denen ihn nunmehr eine intensive und langjährige Zusammenarbeit verbindet, gehören das Theater an der Wien (GIULIO CESARE, INTERMEZZO, PRINZ FRIEDRICH VON HOMBURG, CHARODEJKA, PETER GRIMES), das Royal Opera House Covent Garden (ARIADNE AUF NAXOS, LUCIA DI LAMMERMOOR, LULU und TRISTAN UND ISOLDE), die Königliche Oper Stockholm (LA FANCIULLA DEL WEST, PARSIFAL, DER ROSENKAVALIER), De Nederlandse Opera in Amsterdam (LES VÈPRES SICILIENNES, ARABELLA und KHOVANSHCHINA) sowie das Opernhaus Zürich (LA STRANIERA, ALCINA, I CAPULETI E I MONTECCHI und DON PASQUALE).

Zu seinen wichtigsten musikalischen Partnern gehören die Dirigenten Antonio Pappano, Ivor Bolton und Ingo Metzmacher.

2016 wurde seine Produktion PETER GRIMES am Theater an der Wien zur besten Neuproduktion des Jahres bei den International Opera Awards gekürt.

An der Deutschen Oper Berlin inszenierte er bisher Janaceks JENUFA sowie Verdis FALSTAFF, die Uraufführung von Scartazzinis EDWARD II., DAS WUNDER DER HELIANE, FRANCESCA DA RIMINI und DER SCHATZGRÄBER.
Schedule
Videos
Video – 03:33 min.
Der Schatzgräber: Zu Probenbeginn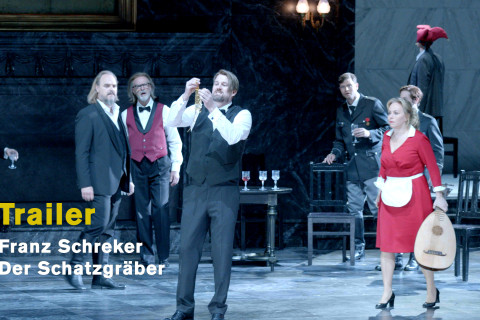 Video – 02:47 min.
Franz Schreker: Der Schatzgräber
Video – 07:43 min.
Der Schatzgräber – The Making-Of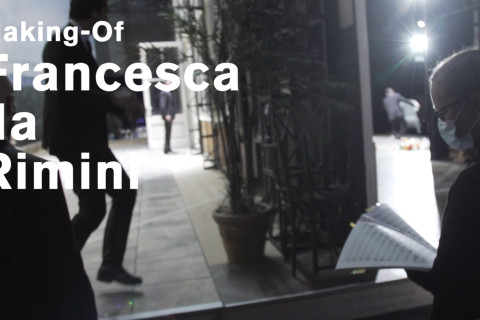 Video – 05:39 min.
Francesca da Rimini – The Making-Of
Video – 02:28 min.
Riccardo Zandonai: Francesca da Rimini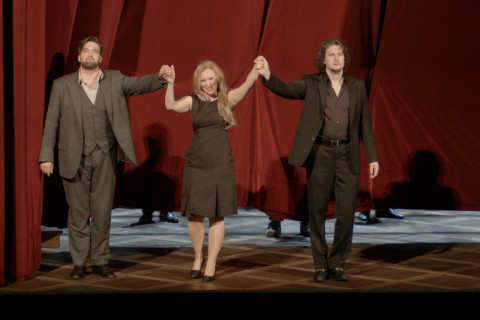 Video – 02:06 min.
Das Wunder der Heliane: Publikumsstimmen
Video – 04:46 min.
Probenbesuch: Das Wunder der Heliane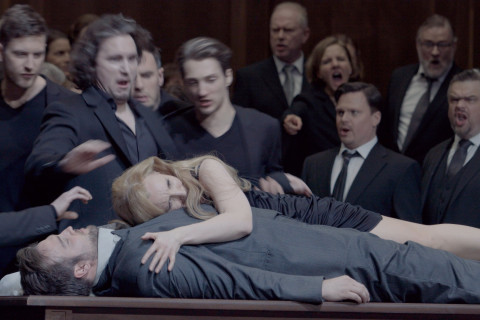 Video – 02:11 min.
Erich Wolfgang Korngold: Das Wunder der Heliane
Video – 39:16 min.
Das Wunder der Heliane, kommentiert von Dorothea Hartmann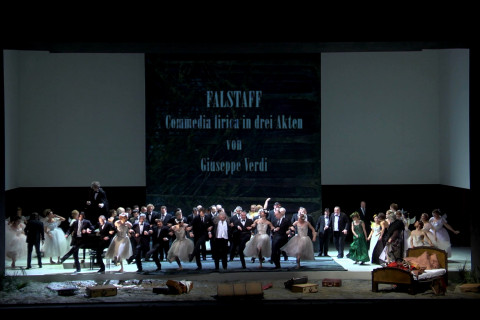 Video –
Falstaff – The Making-Of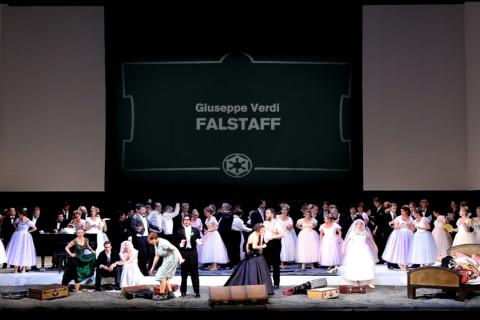 Video –
Giuseppe Verdi: Falstaff
Video – 03:43 min.
Unterwegs zu einer neuen Oper: Edward II. (3)
Video – 03:33 min.
Unterwegs zu einer neuen Oper: Edward II. (2)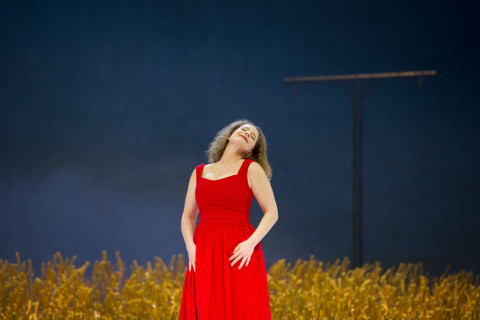 Video – 01:45 min.
Leos Janacek: Jenufa