David Hermann
© Fotos Pascal Buenning
David Hermann studierte Regie an der Hochschule für Musik Hanns Eisler in Berlin und war Assistent von Hans Neuenfels. Im Jahr 2000 gewann er den Ersten Preis beim Internationalen Wettbewerb für Regie und Bühnenbild in Graz. Für seine Krenek-Trilogie an der Oper Frankfurt wurde er 2018 als Best Director bei den International Opera Awards in London nominiert und gewann in der Kategorie Rediscovered Work.

Zu jüngsten Arbeiten gehören TANNHÄUSER (Opéra de Lyon), I CAPULETI E I MONTECCHI (Theater Bern), COSI FAN TUTTE (Opéra national du Rhin), WARTEN AUF HEUTE (Oper Frankfurt), eine Produktion mit Werken von Frank Martin und Arnold Schönberg, sowie "Das Lied von der Erde" (Oper Stuttgart).

Weitere Inszenierungen führten ihn u. a. nach Zürich, Madrid, Basel, Amsterdam, Antwerpen, Kopenhagen, Düsseldorf, Dresden, Montpellier, Karlsruhe, zu den Salzburger Festspielen und zur Ruhrtriennale.

Zu zukünftigen Engagements gehören Produktionen an der Staatoper Stuttgart, am Staatstheater Nürnberg und der Oper Frankfurt sowie Uraufführungen am Aalto Theater Essen und bei den Schwetzinger Festspielen.

2012 debütierte David Hermann an der Deutschen Oper Berlin mit Helmut Lachenmanns DAS MÄDCHEN MIT DEN SCHWEFELHÖLZERN, es folgten 2014 Iannis Xenakis' ORESTEIA, 2016 Leos Janáceks DIE SACHE MAKROPULOS, 2018 die Uraufführung WIR AUS GLAS in der Tischlerei und 2022 Beethovens FIDELIO.
Schedule
In performances like
Videos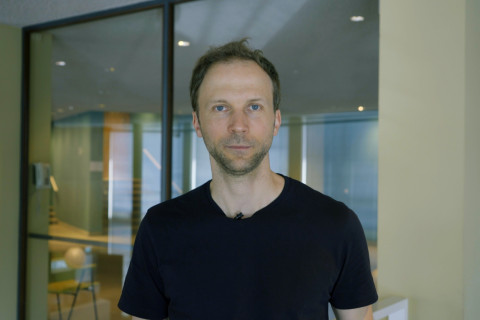 Video – 01:40 min.
100 Sekunden mit: David Hermann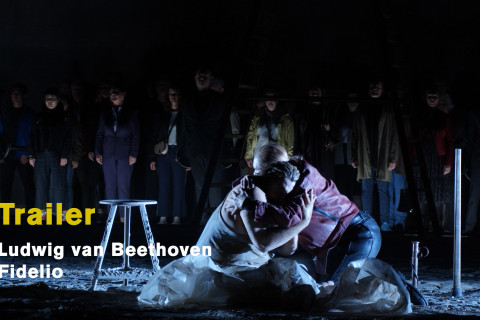 Video – 02:38 min.
Ludwig van Beethoven: Fidelio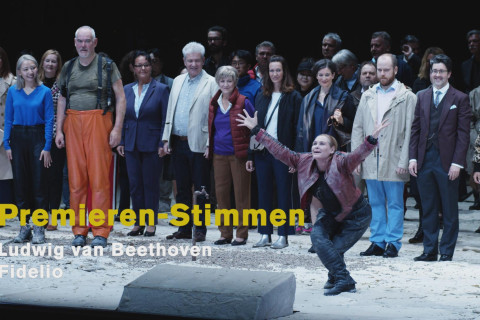 Video – 03:09 min.
Fidelio: Publikumsstimmen zur Premiere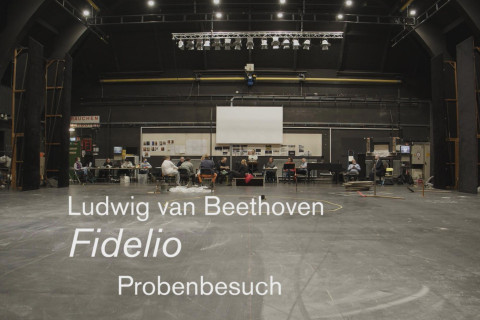 Video – 04:43 min.
Fidelio: Ein Probenbesuch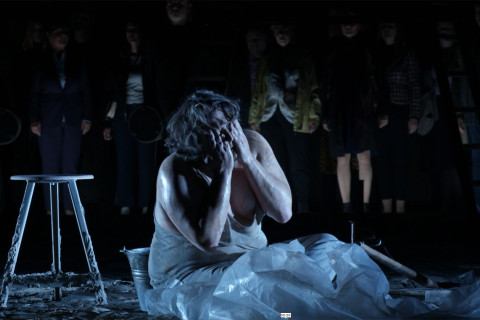 Video – 00:36 min.
Fidelio – Ein Teaser
Video – 02:06 min.
Helmut Lachenmann: Das Mädchen mit den Schwefelhölzern
Video –
Oresteia - The Making-Of
Video –
Iannis Xenakis: Oresteia
Video – 03:36 min.
Die Sache Makropulos – The Making-Of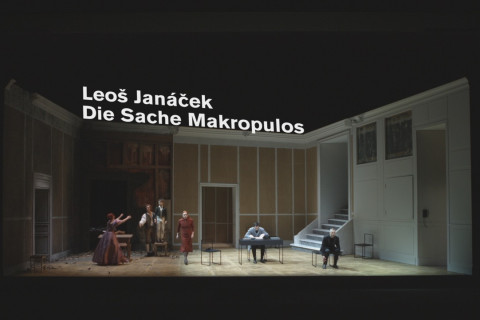 Video – 02:06 min.
Leos Janácek: Die Sache Makropulos
Video – 03:55 min.
Wir aus Glas