Elia Rediger
© Max Zerrahn
Elia Rediger wurde 1985 in Kinshasa geboren und lebt und arbeitet in Basel und Berlin. Er ist Sänger und Gitarrist und ein Gründungsmitglied bei "The bianca Story". Elia hat eine Vorliebe für Gedichte, gute Gerichte, Stabreime und komische Instrumente.

Er ist auch immer wieder in komischen Aktionen in Museen oder sonstigen ungewohnten Orten anzutreffen. Er kandidierte als Bürgermeister für seiner Heimatstadt Basel (4865 Stimmen!) mit dem Motto: Mut, Chaos & Lockerheit.

Seine Stimme wurde klassisch gebildet, die Lust zum Pop hat ihn aber eingenommen, so dass er seine markante Stimme gern den großen Melodien zuschreibt. Jean Jaques Rousseau wie auch David Byrne inspirieren ihn. Weitere Einflüsse sind Flaming Lips. Er liebt Livekonzerte, die Spannung die Live entstehen können. Im Konzert springt er auch gerne mal in die Zuschauer, scheut da kein Kontakt, was oft zu ausufernden Livemomenten führt. Aber immer im schnittigen 3-teiligen Anzug, denn das ganze bitte mit etwas Stil. Sein Bart trägt er aus Gemütlichkeit, und das schon seit Jahren. Seine Wurzeln hat er auf dem Bauernhof, da kriegt er auch seine Ruhe her. Und gesundes Essen.

Zusammen mit Anna Gosteli bildet er die Frontsängertruppe von "The bianca Story". Als gelernter Künstler (Bachelor HGK Basel) ist er nebenbei noch in verschiedenen Kunstprojekten aktiv.
Schedule
Videos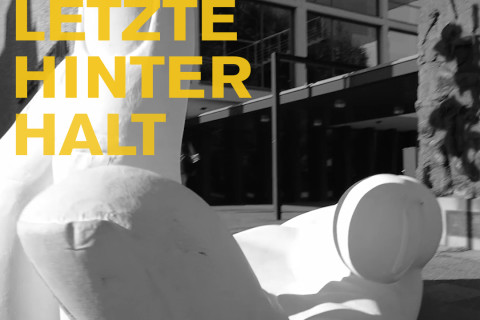 Video – 01:00 min.
Der letzte Hinterhalt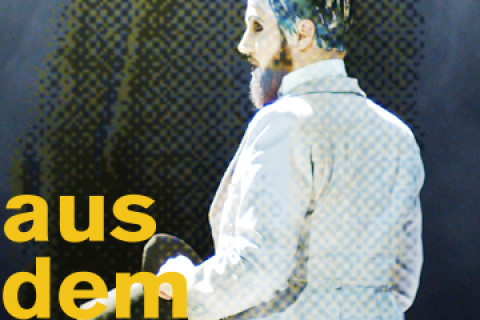 Video – 00:43 min.
Aus dem Hinterhalt: A Midsummer Night's Dream
Video –
The bianca Story: M & The Acid Monks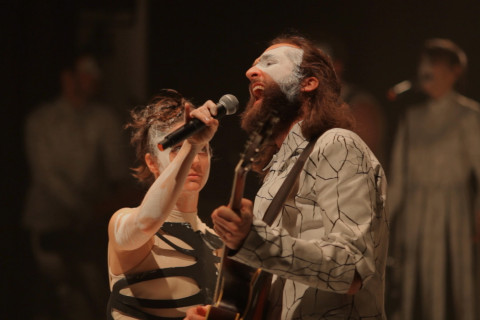 Video –
The bianca Story: Gilgamesh Must Die!