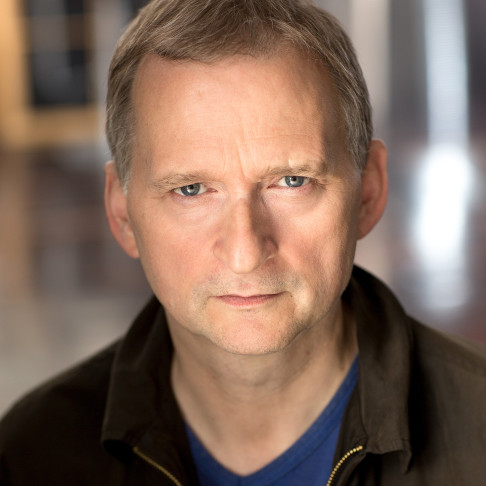 Jonathan Moore
© Agentur
Jonathan Moore ist ein mehrfach preisgekrönter britisch-irischer Schauspieler, Dramatiker, Librettist und Regisseur mit Sitz in London. Er führte Regie (und schrieb das Libretto mit) für die Weltpremiere von Mark Anthony Turnages GREEK (Münchener Biennale und ENO), die für einen Laurence Olivier Award nominiert wurde. Er war auch Co-Regisseur der BBC-Filmversion, die mit dem Royal Philharmonic Society Award für den besten Film und einem Midem-Preis in Cannes.

Er hat an führenden Theatern in Großbritannien und international gearbeitet, einschließlich der Royal Shakespeare Co, der ENO, dem National Theatre, dem Shakespeare's Globe, dem Royal Opera House Covent Garden, der Scottish Opera, der Oper Bonn, der Opera North, dem BBC TV und Radio, am Almeida, am Donmar, am Arcola, am The Gate, am La Fenice Venedig, am Teatro Massimo Palermo, am Chicago Opera Theatre, am BAM, beim Savannah Festival und der Münchner Biennale.

Er hat zeitgenössische Opern inszeniert (darunter viele Uraufführungen) von Henze, Schnittke, Turnage, Muller-Wieland, MacMillan, Nyman, Berkeley, Cuomo und vielen anderen. Er hat mit so unterschiedlichen Künstlern wie Joe Strummer von The Clash, der Punkband Killing Joke, mit Jah Wobble, dem klassischen Geiger Daniel Hope, dem legendären Jazzpianisten Uri Caine, dem Reggae-Star Eddie Grant und der Industrial-Band Test Dept gearbeitet.

Er war Gastredner an der Oxford University Union, an der London School of Economics, bei BBC TV und Radio und als Podiumsteilnehmer bei Opera America in New York. Jonathan Moore war auch auf der Titelseite von Time Out und wurde von der New York Times interviewt. Im September 2021 wird er das Libretto für die Weltpremiere von ELECTRIC SAINT (Komponist: Stewart Copeland) für das Nationaltheater Weimar, Deutschland schreiben.
Schedule
In performances like