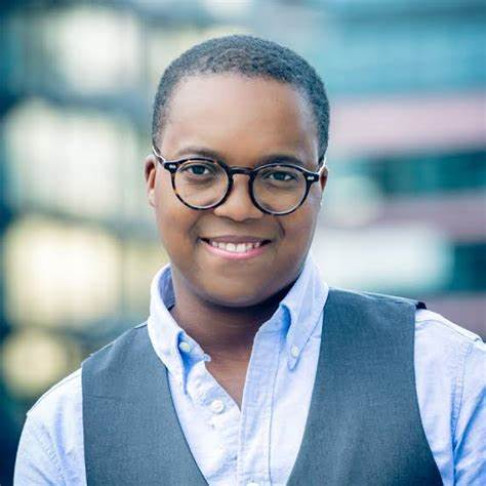 Levy Sekgapane
© Agentur
Im Juli 2015 erhielt Levy Sekgapane den Ersten Preis beim Internationalen Belvedere-Gesangswettbewerb und im September 2015 den Ersten Preis bei der Montserrat Caballé International Singing Competition. Seit Sommer 2015 ist er außerdem Stipendiat der Samro Overseas Foundation. Seit Beginn der Spielzeit 2015 /20 16 ist Levy Sekgapane Mitglied im Jungen Ensemble der Semperoper Dresden.

Levy Sekgapane wurde in Kroonstad/Südafrika geboren. Er sang schon als Kind in verschiedenen Chören und wurde 2006 in die Tirisano School Eisteddfod aufgenommen. Er war Mitglied des Fidentia South African Youth Choir und erhielt 2007 ein Stipendium für die Stellenberg High School in Cape Town. Levy Sekgapane studierte am South African College of Music an der Universität von Cape Town bei Kamal Khan and Hanna van Niekerk und spezialisierte sich dort für die Oper. Während dieser Zeit wirkte er an verschiedenen Opernaufführungen in Südafrika mit, u. a. LA BOHEME, THE RAKE'S PROGRESS und HOFFMANNS ERZÄHLUNGEN, und war außerdem Mitglied des Chores des Schleswig-Holstein-Musikfestivals. Meisterkurse absolvierte er bei Kobie van Rensburg. 2012 war Levy Sekgapane Finalist des ATKV Musiqanto, des nationalen Gesangswettbewerbs in Südafrika. Auch bei weiteren Konzerten trat er solistisch in Erscheinung, so beim "UCT Symphonic Groove" unter der Leitung von Mike Campbell, bei Mozarts "Requiem" in der Cape Town City Hall und bei John Stainers "Crucifixion" mit dem Philharmonia Choir of Cape Town und dem Cape Philharmonic Orchestra.

In einer Aufführung von Rossinis Oper DER BARBIER VON SEVILLA war er als Graf Almaviva zu erleben, in DIALOGUES DES CARMÉLITES als Chevalier. Im Frühjahr 2014 nahm er an der Internationalen Chorakademie in Lübeck teil, wo er das Tenorsolo in Bachs "Johannes-Passion" unter Leitung von Helmuth Rilling mitwirkte. An der Scottish Opera Glasgow gastiert er als Solist in der neuen Familienoper SONGS OF FRIENDSHIP, an der Cape Town Opera als Graf Libenskof in IL VIAGGIO A REIMS. In Chemnitz debütierte er 2014 als Prinz Ramiro in LA CENERENTOLA. Im Frühjahr 2015 war er als Graf Almaviva / DER BARBIER VON SEVILLA in Mönchengladbach zu erleben. In ebendieser Partie gibt er 2016 sein Hausdebüt an der Deutschen Oper Berlin.
Schedule
In performances like