Markus Brück
© Katrin Penschke
"Der Bariton Markus Brück gehört zu den profiliertesten Ensemblesängern der Deutschen Oper Berlin" – urteilt die 'Berliner Morgenpost' über den Künstler, der seit 2001 dem Ensemble des Hauses angehört und seit 2011 den Titel "Kammersänger" trägt.

An seinem Stammhaus feierte er Erfolge u.a. als Chorèbe (LES TROYENS), Nelusco (VASCO DA GAMA), Conte Almaviva (LE NOZZE DI FIGARO), Valentin (FAUST), Marquis de Posa (DON CARLO), Renato (UN BALLO IN MASCHERA), Marcello (LA BOHEME), Germont (LA TRAVIATA), mit der Titelpartie in RIGOLETTO, Wolfram (TANNHÄUSER), Balstrode (PETER GRIMES), Leander (DIE LIEBE ZU DEN DREI ORANGEN), Wotan (DAS RHEINGOLD mit Sir Simon Rattle), Beckmesser (DIE MEISTERSINGER VON NÜRNBERG), Musiklehrer (ARIADNE AUF NAXOS), Faninal (DER ROSENKAVALIER), Peter (HÄNSEL UND GRETEL), Fritz (DIE TOTE STADT), Maurice (MARIE VICTOIRE), Egisto (CASSANDRA), Don Carlo (LA FORZA DEL DESTINO) und Michonnet (ADRIANA LECOUVREUR).

Auch international hat sich Markus Brück zu einem der gefragtesten Vertreter im deutschen, französischen sowie italienischen Fach entwickelt und ist mit seinem großen Repertoire auf allen großen Bühnen vertreten. Die Spielzeit 2016/17 beinhaltete u.a. sein Debüt an der Metropolitan Opera New York in der Neuproduktion DER ROSENKAVALIER (Sebastian Weigle; Robert Carsen), verschiedene Konzerte, darunter in Seoul ("Carmina Burana"/Ives Abel). In der Spielzeit davor war der Künstler in drei fulminanten Rollendebüts zu erleben. Zuerst als Nelusco (VASCO DA GAMA – Enrique Mazzola, Vera Nemirova) an der Deutschen Oper Berlin, gefolgt von Amonasro (AIDA – Andrea Battistoni; Benedikt von Peter) am gleichen Haus, sowie mit seinem Debüt am Opernhaus Zürich als Macbeth (MACBETH – Teodor Currentzis; Barrie Kosky). Die Spielzeit 2017/18 begann mit seinem Debüt am Théatre du Capitole Toulouse als Sebastiano (TIEFLAND) und setzte sich an der Deutschen Oper Berlin mit den Neuproduktionen CARMEN (Escamillo) und DIE FLEDERMAUS fort, in der er als Gefängnisdirektor Frank triumphierte. Außerdem beinhaltet sie seine Rückkehr an die Hamburgische Staatsoper (LA TRAVIATA, Germont) und an die Bayerische Staatsoper (RIGOLETTO, Titelpartie), sein Debüt bei den Festspielen Glyndebourne (SAUL, Titelpartie) sowie verschiedene Konzerte.

Gastspiele in den vergangenen Spielzeiten beinhalteten u. a seine Rückkehr zu den Bregenzer Festspielen als Papageno (DIE ZAUBERFLÖTE), Der Kaiser (LE ROSSIGNOL), Der Pilot (L'HIRONDELLE INATTENDUE) und DER SCHAUSPIELDIREKTOR – die Abschiedsvorstellung der Festspiele für den Intendanten David Pountney. In dessen erster Produktion als Intendant dort präsentierte sich der Künstler bereits als Henrik in Nielsens MASKERADE. Weiter führten ihn seine Engagements zu den Salzburger Festspielen mit DIE FRAU OHNE SCHATTEN, zur Oper Köln, wo er in der Neuproduktion RIGOLETTO einen triumphalen Erfolg bei Publikum und Presse feierte, nach Santiago di Chile als Wolfram (TANNHÄUSER) und nach Mauritius als Germont (LA TRAVIATA). Sein US-Debüt gab der Künstler in Seattle als Donner (DAS RHEINGOLD) und Gunther (GÖTTERDÄMMERUNG) in der Neuproduktion von Stephen Wadsworth (Asher Fisch).
Weitere Gastengagements führten den Künstler als Orest (ELEKTRA) an die Hamburgische Staatsoper und an die Opéra de Paris Bastille, als Valentin (FAUST), Orest (ELEKTRA) und Falke (DIE FLEDERMAUS) an die Bayerische Staatsoper München. Er gastierte zudem u. a. an der Semperoper Dresden als Wolfram, am Theater Basel sowie an der Staatsoper Unter den Linden als Heerrufer (LOHENGRIN) ebenso wie als Conte Almaviva an der Staatsoper Stuttgart und an der Nationaloper Helsinki. Am Liceu in Barcelona und an der Mailänder Scala sang er Don Fernando (FIDELIO), an der New National Opera Tokyo den Falke und an der Volksoper Wien war er in der österreichischen Erstaufführung von SOPHIE'S CHOICE als Arzt sowie als Fürst Ottokar in Marellis Neuinszenierung des FREISCHÜTZ engagiert.
In der Uraufführung von Jörn Arneckes UNTER EIS bei der Ruhrtriennale in Bochum und in späteren Aufführungen bei der Oper Frankfurt begeisterte er als Paul Niemand das Publikum. 1999 gab er sein Debüt bei den Bayreuther Festspielen als Beckmesser (DIE MEISTERSINGER VON NÜRNBERG).

Seine rege Konzerttätigkeit führte den Künstler u. a. zu den Berliner Philharmonikern mit Strawinskys "Requiem canticles" und Mahlers "Das klagende Lied" unter der Leitung von Vladimir Jurowski. Als Solist in Brahms "Ein Deutsches Requiem" feierte er Erfolge mit dem BBC Scottish Symphony Orchestra unter Donald Runnicles in Glasgow und in Edinburgh sowie mit Zubin Mehta im Maggio Musicale Fiorentino und am Palau de les Arts in Valencia (Omer Meir Wellber). Er gastierte am Konzerthaus Berlin zum 25-jährigen Jubiläum des Mauerfalls (Ivan Fischer), mit Beethovens IX. beim Radiosinfonieorchester Dublin, dem Orchestre Philharmonique de Nice (Philippe Auguin) und dem RSB Berlin unter Marek Janowski, mit dem den Künstler eine kontinuierliche Zusammenarbeit verbindet. Regelmäßig ist Markus Brück an der Berliner Philharmonie nicht nur in Konzerten, sondern auch in konzertanten Opernaufführungen (Heerrufer, Gunther) etc. zu erleben. Des Weiteren gastierte er bei den Philharmonikern Hamburg ("Deutsche Sinfonie"/Eisler; Sebastian Weigle), dem Klangbogen Festival in Wien, dem Iceland Symphony Orchestra (Vladimir Ashkenazy) und beim Canterbury Festival, jeweils mit Brittens "War Requiem".

Markus Brück ist in Speyer geboren und begann seine Karriere nach Studien bei Alejandro Ramirez und Kurt Moll 1995 am Theater der Stadt Hagen. Nach Stationen am Pfalztheater Kaiserslautern und am Staatstheater Wiesbaden kam der Künstler an die Deutsche Oper Berlin.

CD- und DVD-Aufnahmen umfassen unter anderem Brittens "War Requiem", Mendelssohns "Elias", Magret Wolfs KIRISK sowie Franchettis GERMANIA, Nielsens MASKERADE und Wagners LOHENGRIN.
Schedule
Videos
Video – 02:47 min.
Giacomo Puccini: Il trittico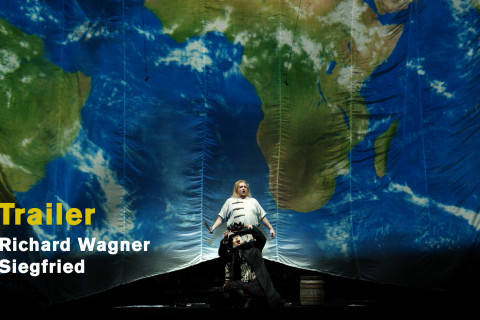 Video – 02:30 min.
Richard Wagner: Siegfried
Video – 03:06 min.
Richard Wagner: Das Rheingold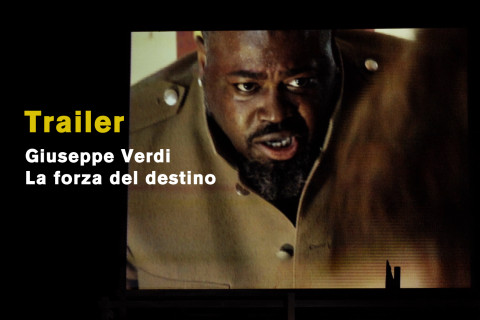 Video – 02:24 min.
Giuseppe Verdi: La forza del destino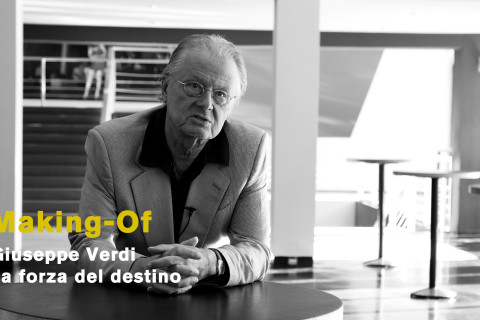 Video – 04:44 min.
La forza del destino – The Making-Of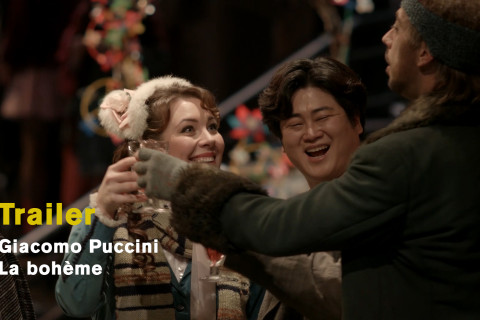 Video – 01:58 min.
Giacomo Puccini: La Bohème (2018)
Video – 02:26 min.
Johann Strauß: Die Fledermaus
Video – 02:09 min.
Georges Bizet: Carmen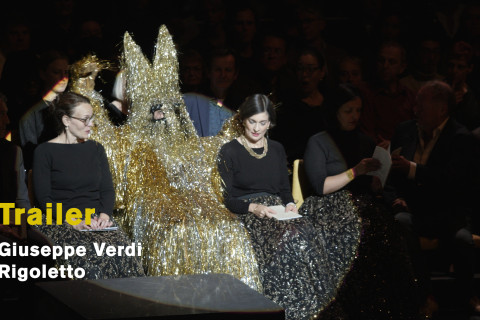 Video – 02:37 min.
Giuseppe Verdi: Rigoletto (2022)
Video –
Gioacchino Rossini: Il barbiere di Siviglia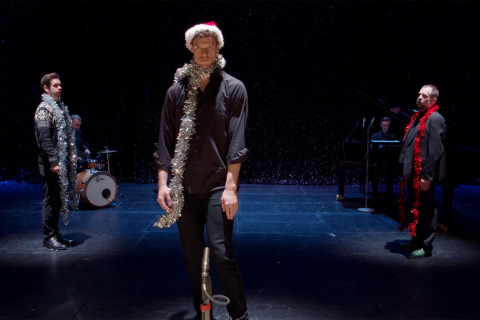 Video – 06:08 min.
Weihnachtslieder-Studio: Mr. Grinch
Video – 06:08 min.
Weihnachtslieder-Studio: White Christmas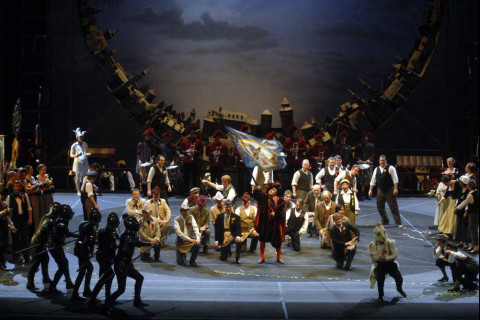 Video – 02:15 min.
Richard Wagner: Die Meistersinger von Nürnberg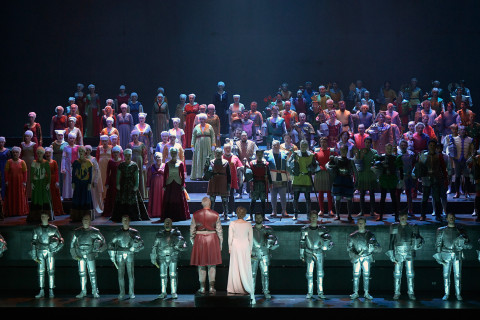 Video – 01:39 min.
Richard Wagner: Tannhäuser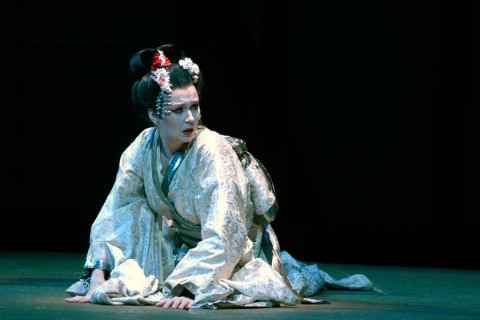 Video –
Giacomo Puccini: Madama Butterfly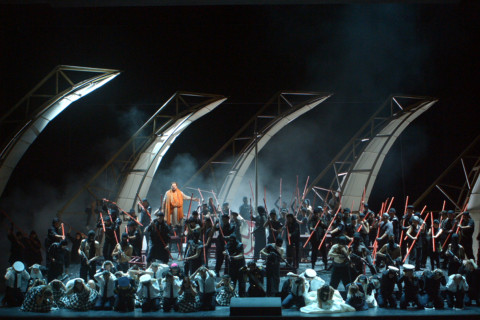 Video –
Vasco da Gama – The Making-Of
Video –
Giacomo Meyerbeer: Vasco da Gama
Video –
Benjamin Britten: Peter Grimes
Video – 08:05 min.
Les Troyens – The Making-Of
Video –
Hector Berlioz: Les Troyens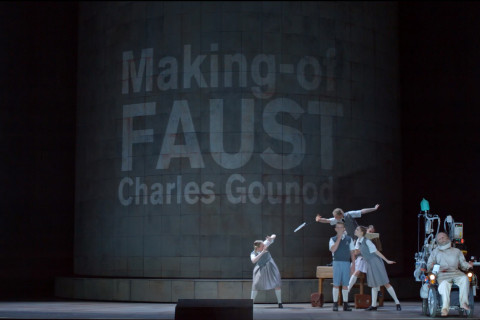 Video –
Faust – The Making-Of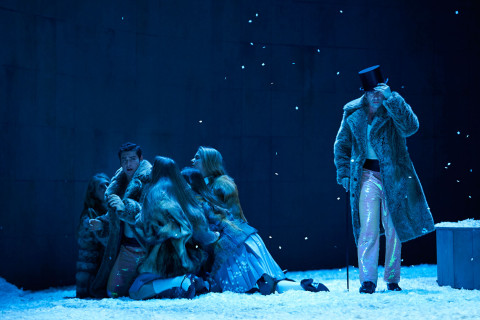 Video –
Charles Gounod: Faust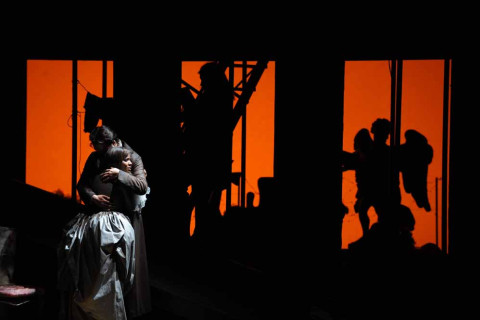 Video –
Ottorino Respighi: Marie Victoire
Video –
Carl Orff: Carmina Burana