Meechot Marrero
©
Meechot Marrero begann ihre musikalische Ausbildung am San Juan Children's Choir, studierte zunächst am Puerto Rico Music Conservatory, später im renommierten Yale Opera Program der Yale School of Music.

2014 gewann die junge puertorikanische Sopranistin Meechot Marrero den Ersten Preis der Metropolitan Opera National Council Auditions. Außerdem ist sie Publikums-Preisträgerin des Fundación Angel Ramos Award und des Fundación Daisy Marrero Award. Eine enge Zusammenarbeit verbindet sie mit dem amerikanischen Komponisten Carlisle Floyd, nachdem sie an der VOICExperience Savannah teilgenommen hatte. Sie interpretierte de Fallas "Siete Canciones Populares Españolas", Haydns "Die Schöpfung", Mendelssohn Bartholdys "Ein Sommernachtstraum" sowie Villa-Lobos' "Bachianas Brasileiras" No. 5 mit dem Puerto Rico Symphony Orchestra. Meisterkurse und Stipendien führten sie zum International Institute of Vocal Arts in Puerto Rico, zum International Vocal Arts Institute in Israel und Virginia, zur VOICExperience in Florida und Savannah sowie zu Opera as Drama in New York.

Das Ensemblemitglied der Deutschen Oper Berlin wird in der Saison 2022/23 zwei Rollendebüts geben: Marzelline in FIDELIO und Odetta in der Uraufführung der neuen Oper IL TEOREMA DI PASOLINI. In dieser Saison werden auch Musetta in LA BOHÈME, Adele in DIE FLEDERMAUS und Gretel in HÄNSEL UND GRETEL wiederholt, eine Rolle, die sie auch an der New Orleans Opera und im Royal Opera House Muscat singen wird.

In der Spielzeit 2021/22 debütierte sie in Spanien und Portugal als Gretel in einer konzertanten Fassung von HÄNSEL UND GRETEL mit dem Orquesta Sinfónica del Principado de Asturias in Oviedo, Spanien, und als Adina in L'ELISIR D'AMORE mit Plateia Protagonista in Portugal. Außerdem sang sie das Eröffnungskonzert der Saison 2022/23 des Puerto Rico Symphony Orchestra und wiederholte CARMINA BURANA im Galakonzert 2022 beim Sun Valley Music Festival und dem Edinburgh International Festival, bevor sie zum Grand Teton Music Festival zurückkehrte, um Musetta in LA BOHÈME unter der Leitung von Sir Donald Runnicles zu singen.

In den vergangenen Spielzeiten sang Meechot Marrero an der Deutschen Oper Berlin außerdem Adele / DIE FLEDERMAUS, Micaëla und Frasquita / CARMEN, das Füchslein / DAS SCHLAUE FÜCHSLEIN, Oscar / UN BALLO IN MASCHERA, Liù / TURANDOT, Woglinde / DAS RHEINGOLD und GÖTTERDÄMMERUNG, Giannetta / L'ELISIR D'AMORE, Barbarina / LE NOZZE DI FIGARO, Modestina / IL VIAGGIO A REIMS, Bianca und Gabriela / LA RONDINE, um nur einige zu nennen. Außerdem ist sie häufig Gast beim Savannah Voice Festival, wo sie u. a. Juliette in ROMÉO ET JULIETTE und Lucy England in Menottis THE TELEPHONE sang.
Schedule
Videos
Video – 02:14 min.
Giorgio Battistelli: Il teorema di Pasolini
Video – 01:40 min.
100 Sekunden mit: Meechot Marrero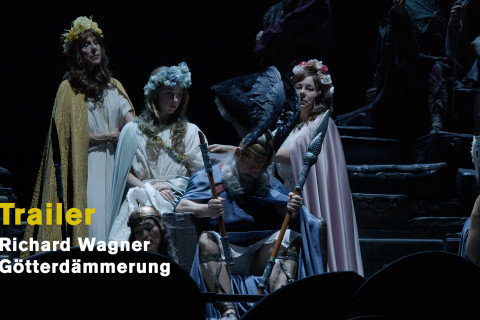 Video – 02:59 min.
Richard Wagner: Götterdämmerung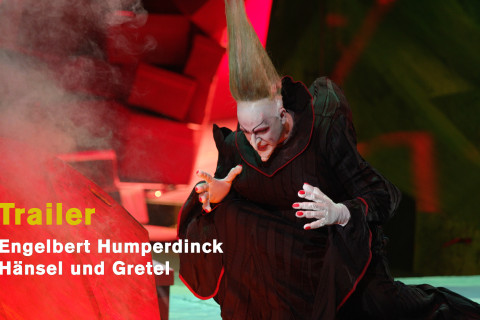 Video – 02:36 min.
Engelbert Humperdinck: Hänsel und Gretel
Video – 14:13 min.
Ritornell und Parade der Nationen (Finale - Il viaggio a Reims)
Video – 02:09 min.
Gioacchino Rossini: Il viaggio a Reims
Video – 02:26 min.
Johann Strauß: Die Fledermaus
Video – 11:01 min.
Ein Pausenbesuch bei Francesca da Rimini
Video – 20:48 min.
Die Zauberflöte, kommentiert von Lars Gebhardt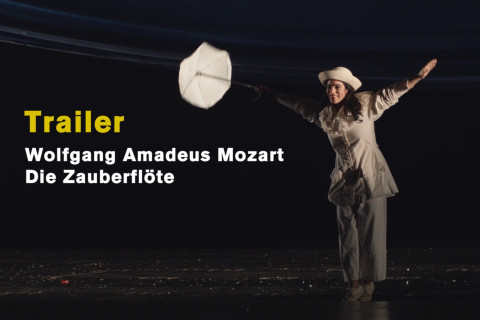 Video – 02:15 min.
Wolfgang Amadeus Mozart: Die Zauberflöte (2019)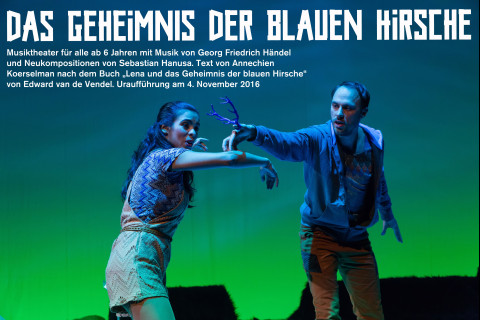 Video – 03:45 min.
Das Geheimnis der blauen Hirsche
Video – 03:28 min.
Michael Hirsch und Henry Purcell: Dido