Sua Jo
© Agentur
Die Sopranistin Sua Jo, gefeierte Absolventin des Houston Grand Opera Studio, hat das Publikum als Pamina und Papagena in DIE ZAUBERFLÖTE, Musetta in LA BOHÈME und Merab in SAUL in ihren Bann gezogen.

Im Vorfeld ihres Debütalbums "La Prima Donna" hat die Sopranistin Sua Jo bereits in diversen Hauptrollen auf renommierten Bühnen, darunter die San Francisco Opera, die Houston Grand Opera, das Lincoln Center Festival, das Spoleto Festival, das Hong Kong Arts Festival und das Aspen Music Festival, brilliert. Seit kurzem gehört sie zum Ensemble der Lyric Opera of Chicago und des Glyndebourne Festivals. Zu ihrem Rollenrepertoire auf der Opernbühne zählen u. a. Kleopatra in GIULIO CESARE, Euridice in ORFEO ED EURIDICE, Sandrine in LA FINTA GIOVANNI, Micaëla in CARMEN, Contessa in LE NOZZE DI FIGARO, Zerlina in DON GIOVANNI, Blanche in DIALOGUES DES CARMÉLITES, Norina in DON PASQUALE, Juliette in ROMEO ET JULIETTE und Fraarte in RADAMISTO.

Die Sopranistin Sua Jo ist auch in zeitgenössischen Opern zu Hause und wurde zu Weltpremieren eingeladen, so als Dai Yu in Bright Sheng und David Henry Hwangs DREAM OF THE RED CHAMBER, als Otoko in Elena Langer und David Poutneys BEAUTY AND SADNESS, als Becca in Gregory Spears und Royce Vavreks O COLUMBIA und als Miss Frayne in dem legendären PRINCE OF PLAYERS von Carlisle Floyd.

Als Konzertsolistin wurde Sua Jo für ihre Darbietungen in Mahlers 4. Sinfonie, in Mozarts "Exsultate Jubilate", "Requiem", "Krönungsmesse" und Konzertarien sowie in Haydns "Missa in angustiis" und "Missa in tempore belli" hoch gelobt. Sie sang mit dem Baltimore Symphony Orchestra, dem San Francisco Symphony Orchestra, dem Sarasota Orchestra und den New York City Voices of Ascension sowie unter der Leitung von Patrick Summers, John Kennedy, Anu Tali, Ramon Tebar und Harry Bicket.
Schedule
Videos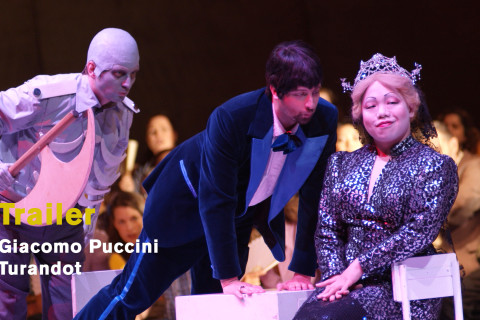 Video – 02:27 min.
Giacomo Puccini: Turandot (2023)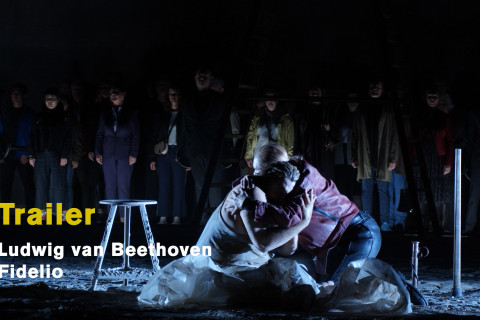 Video – 02:38 min.
Ludwig van Beethoven: Fidelio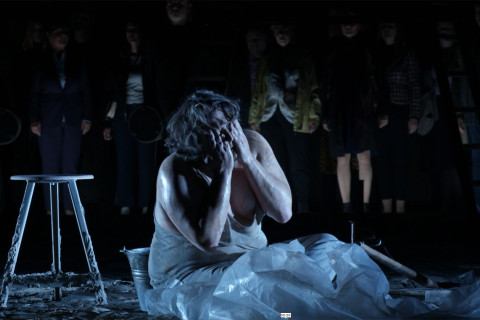 Video – 00:36 min.
Fidelio – Ein Teaser