Tightrope acrobatics for the voice
"We give each other space, listen, a little like jazz."
Ms Lin, it is commonly believed that Gioachino Rossini only composed lighter works. Can we expect a cheerful evening?
SEMIRAMIDE is an example of opera seria and opera buffa going hand in hand. Rossini did compose it as a "serious opera", but when you take a closer look, you find many comedic elements. The text is dramatic in some spots while the music is almost jovial; this is theatrical, and makes room for personal interpretations.
How much freedom does Rossini give you?
The score does specify a lot, but not everything. Orchestras and singers can make their own decisions with regard to play style and coloratura passages to a certain extent. When melodies are noted as repetitions, the singers know that they have to provide a variant that has to match with the contents. In Rossini's day, they were so technically versed that nobody needed any further explanation.
How do you decide how to interpret a passage?
The text is the beginning for me. It is the case with most operas that the text is written first. This is also how I prepare for new performances: First I read just the libretto. I imagine how the scenes look and how the music could sound. A concrete image forms before my inner eye. Only then do I look at the score and let myself be surprised at how the composer realised it. Sometimes I really am surprised!
How does your interpretation match with that of the singers?
We discuss and improvise, which makes it exciting. We agree on the motifs and forms, while giving each other space and listening, a little like jazz. When you're working with good Rossini singers, you can listen to four variants of one passage across four evenings and all of them are fantastic. The flourishes are playgrounds where virtuosic singers can show their stuff.
Are there times when you are not satisfied?
That's what the rehearsals are for. When I think that a cadence in a certain spot doesn't match with the text, we talk about it. That's what's exciting to me: Everyone invests a part of themselves into such a performance, and that makes for one-of-a-kind moments.
New here? - Bass Riccardo Fassi plays an unscrupulous power seeker in SEMIRAMIDE – for him, a welcome change of pace from past roles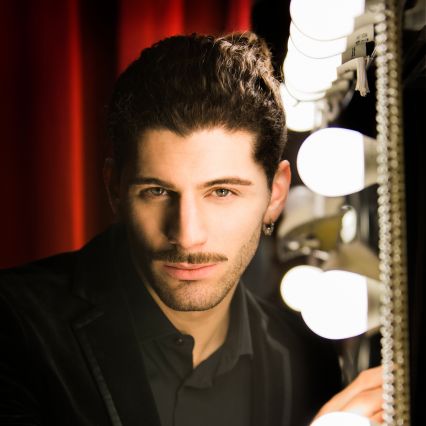 Riccardo Fassi © Nicola Allegri
Assur is a dream role, perhaps the role for a bass. It is challenging, especially due to the many coloraturas. As I am no expert in this technique, I have to prepare myself more than I otherwise would. Such virtuosic flourishes are very rare to find with male voices these days, and are no longer part of a singer's standard repertoire. I take a mechanical approach to practising the passages: I start with the rhythm itself, and consider how to place and articulate the vowels of the individual words. Only then do I look at the pitch and begin with the actual melody - very slowly to start, and then gradually faster. It's important that all the notes in these coloratura phases are perfectly intonated. If you don't sing cleanly in just one spot, you might lose step and then lose track of the entire passage. I also have to consider something else: Since the Rossini renaissance of the 1980s, there has been this trend of playing his works faster and faster. I should be ready for it to pick up speed. With regard to content, Assur is a change for me. Most of my past roles had a positive connotation, and now I'm playing a real villain. Assur is a power seeker, unscrupulous, only interested in his own advancement. It's exciting to embody absolute evil.
Back again? – Mezzosoprano Beth Taylor sings a Babylonian general in Rossini's SEMIRAMIDE. Male roles help her plumb the many aspects of the human soul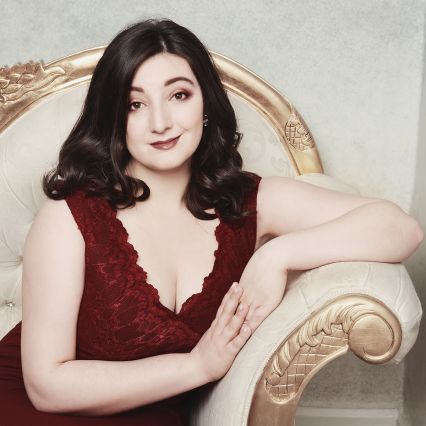 Beth Taylor © Studio 52 London
Arsace is my second Rossini role, so I'm only just scratching the surface of that world. The other was a similar character, Falliero in BIANCA E FALLIERO. Both are authoritarian, moulded by the military and its hierarchies, and they are - of course - men. I like these roles, they are multi-faceted and give me the opportunity to discover the many shades of human nature. You have to consider that if Rossini had wanted to make these roles traditionally male, he would have composed them as tenors. I think that, for him, it was about working up the facets of their personalities, between strong and weak, light and heavy, dark and light. So I don't even try to embody a man, as that wouldn't be believable. Musically, too, the greatest challenge lies in finding a balance between the subtle melodrama of the characters and the pure beauty of their vocals. It is a thin line. When I return to Berlin for SEMIRAMIDE, it will be like coming full circle: My debut at the Deutsche Oper Berlin was also a concert performance, and since then I have felt a strong connection to the opera and its ensemble. Even though I love classical opera and plays deeply, this forum also has its advantages: You have no costumes or props to hide behind, and all the focus is placed on the music.