Obituary
In memory of Mariana Cioromila
1952 – 2022
Mozart opened the doors of the Deutsche Oper Berlin to her: Mariana Cioromila made her debut at the Deutsche Oper Berlin in April 1989 as Dorabella in COSÌ FAN TUTTE - and impressed artistic director Götz Friedrich so much that he immediately offered the young Romanian mezzo-soprano a permanent contract for the coming season. At that time, Cioromila was considered one of the most interesting young singers in her field and, after winning various singing competitions such as the Maria Callas Competition in Athens, had already begun an international career and celebrated successes as Carmen at Glyndebourne, among others.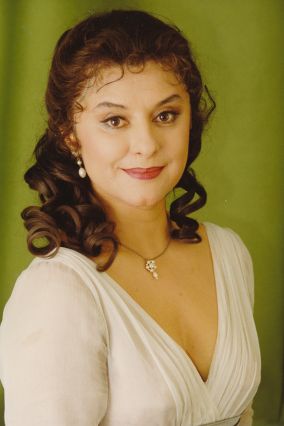 Mariana Cioromila
The next few years, however, were to belong to Berlin: For a decade Cioromila became one of the busiest ensemble members at the Bismarckstraße and was to appear on stage here on almost 250 evenings: Initially continuing with Mozart roles such as Sesto in LA CLEMENZA DI TITO, but soon moving on to the more dramatic roles in the Italian repertoire. Eboli in DON CARLO, Maddalena in RIGOLETTO, Preziosilla in LA FORZA DEL DESTINO, Laura in LA GIOCONDA - the list of roles in which Cioromila could be seen at the Bismarckstraße grew steadily and would eventually include excursions into the German genre such as the Witch in HÄNSEL UND GRETEL and Mary in FLIEGENDEN HOLLÄNDER.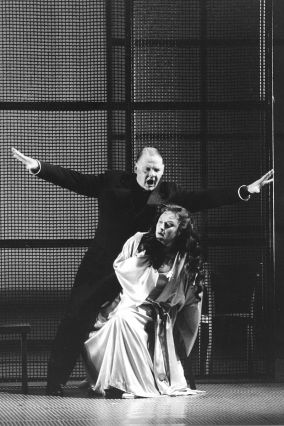 Mariana Cioromila in BORIS GODUNOW © Kranichphoto
The highlight of Mariana Cioromila's career in Berlin was, of course, a Russian opera: in 1995, Götz Friedrich entrusted her with the main female role in his production of Mussorgsky's BORIS GODUNOV, where she sang Marina alongside Matti Salminen and René Kollo. In the late nineties, however, Mariana Cioromila decided to give her life a new turn and settled in Brazil. Now the news has reached us that Mariana Cioromila passed away a few days ago in Brasilia at the age of 70.
Deutsche Oper Berlin will honour her memory.