Ersan Mondtag … A place of serenity for my soul
Ersan Mondtag stages ANTICHRIST at the Deutsche Oper Berlin. In Hasenheide Park the director looks back over his years in Kreuzberg
The Hasenheide is the only place between Kreuzberg and Neukölln that you could call idyllic. I came here a lot when I was small. Every May my parents took me to the fairground, to the Neukölln May Days festival. I loved going on the ghost train, and later, when it stopped giving me the creeps, I rode on the "Melodie Star", which went round and round in a circle and up and down. Now you've got people who are new to the area complaining about the fairground, trying to get it shut down. That is so weird!
We lived at No. 11, Zossener Straße, just two stops on the U-Bahn from the park. I used to bike over here on my pushbike. I went to the rose garden quite a lot with my gran and she used to get me a coke at the kiosk. And over there where the asphalt path dips down between those slopes I used to skateboard – and ride my bike, too, of course. From up top there's a great view across to the TV tower on Alexanderplatz. Seeing the East Berlin TV tower from West Berlin was not a big deal to a kid. We could see it from our balcony on Zossener Straße. I was born in 1987, so I haven't actually got many memories of the city when it was divided.
In later years, in my teens, I used to smoke weed with my buddies in the Hasenheide. You can buy grass anywhere you want. In the summer we partied and danced and chilled right through to dawn. We'd be clubbing until the morning and then go to the park, out of our heads on Ecstasy. Sometimes we'd sit on the benches over there by Rixdorfer Pond and watch the sheep and the swans that were kept by the water. On the Kreuzberg side there's a mausoleum which I climbed up on the roof of once. Sometimes you see wilted wreaths that have been put there for dead soldiers. If you ask me, the wreaths look like corpses themselves.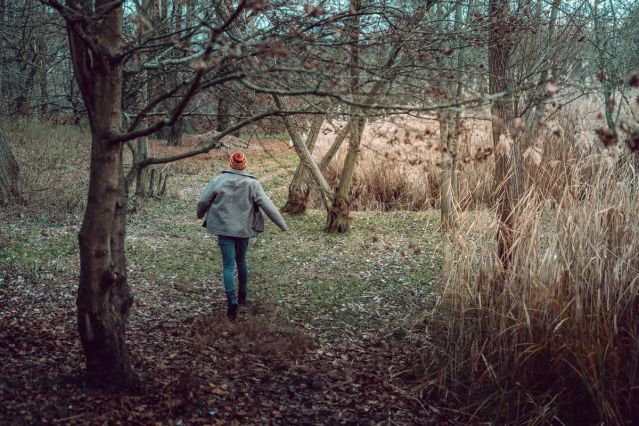 Ersan Mondtag in Hasenheide Park. His headwear comes from a trip to Nepal, where he spent time preparing for his opera debut © Jonas Holthaus
I'm not in Berlin much anymore. But when I'm in town, I always head over here. I go jogging or walking, pick a sprig of reeds for home. If only it weren't for the noise of the traffic on the main road! The Hasenheide is kind of a constant in my life, one of the few places where so many threads from my past converge – and where other threads come twisting in. And regardless of how many times I've been here – hundreds of times, thousands – I always look at the park with fresh eyes.
I'm now back in town for a while, directing ANTICHRIST at the Deutsche Oper Berlin, the work by the Danish composer Rued Langgaard. When he wrote his opera, about a hundred years ago now, no one wanted to stage it. It was never mounted during Langgaard's lifetime. He kept asking at the Copenhagen Opera if there wasn't someone who might consider staging his work after all. The answer always came back: we don't like the libretto. So he re-wrote it – and they still didn't stage the opera. It wasn't until 1999 that ANTICHRIST got its world premiere, in Innsbruck. I can't imagine how it would be for me to have had so much rejection as an artist. Not a nice thought at all.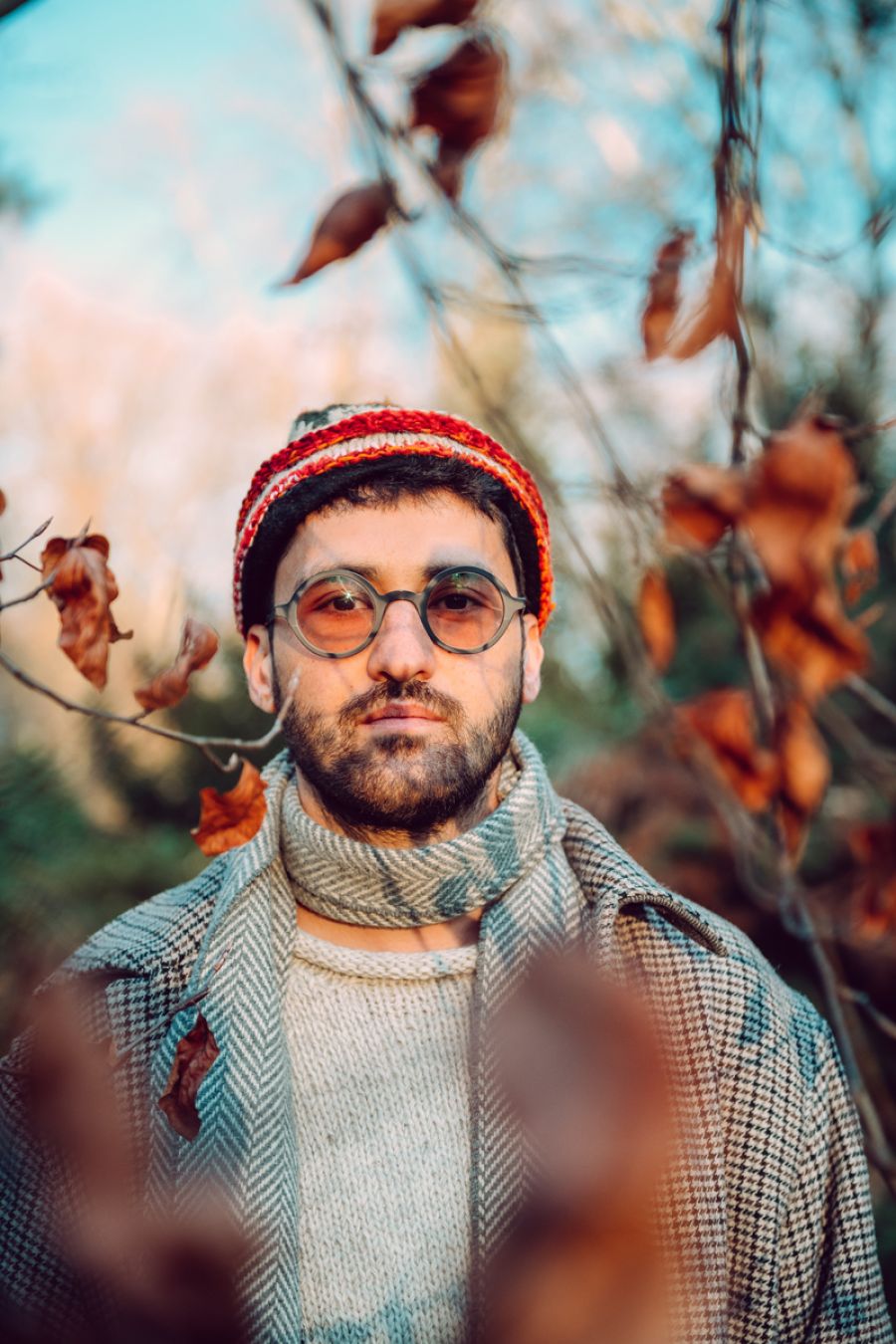 "We're both quite contrary in character", says Mondtag about himself and ANTICHRIST composer Rued Langgaard © Jonas Holthaus
Langgaard's music is pretty close to being kitsch. He composed from 1921 to 1930, at a time when the art world was sallying forth into the modern age. Theodor W. Adorno was philosophising about aesthetics, Arnold Schönberg was working on his twelve-tone technique. Langgaard barges into this sober setting with his Late Romantic opulence, trying to overwhelm people with his sound. Not that he was a conservative romantic; he simply floated between styles. Without knowing much about Langgaard as a person, I have a feeling we're quite similar in some ways. He began composing at a very early age and I began directing early. And we're both quite contrary in character.
My inspiration for the set came from Christopher Nolan's film "Inception", where in some scenes it looks as if the world is curving round. In my ANTICHRIST a taxi falls from the sky, a hanged god is suspended above the stage. God has a vulva although he's a man. I want to have the entire work taking place in slow motion, with the action of the piece lasting a minute, or ten at the most? I'm setting the piece in a late capitalist period with the world collapsing around us. I allude to America in places and the Stars and Stripes features in the costumes. I'm working with dancers who I'm making gaudy costumes for – hellish horror characters with horns, fleshy, bloody.
ANTICHRIST ends with a redemptive fantasy, but I have a problem with this Christian thing. Who's it meant to be, the Redeemer? I spent a long time wondering what I was going to do with the end. I also thought a lot about the climate-change crisis and how I might tie it in, because it fits the subject quite well. Who knows? I'm leaving parts of the set unfilled. I may insert an advertisement for an SUV - with the slogan "Yes, we dare!"