In conversation with Ole Anders Tandberg
Victims everywhere we look
An interview with Uwe Friedrich
Mr Tandberg, the seductive gypsy woman is a figment of French artists who imagined a Spain that had never existed in that form. Love and death, liberty and castanets… they all go to make up the cliché of Georges Bizet's opera. What else about the work interests you?
The thing here is that Carmen is overstepping boundaries and is undeterred by the risk involved. In the libretto it says that she can see the future. She knows when she's going to die and is not at all afraid. She tells us this at several points in the opera. That's what makes her free. It's a dangerous kind of freedom because it has no limit – which is fascinating and irresistible to anyone in love with her. At the same time the limitless freedom is scary because it destroys anyone who attains it. That applies not just to Carmen but to everyone associated with her.
Which doesn't exactly suggest that limitless freedom works in everyday life. And the characters rarely come across as likeable. Would you invite Carmen into your home?
To my birthday party, maybe, because she'd definitely be an exciting person to have around. It would be hard, even impossible, to maintain a friendship with her. She can't be pigeonholed in social terms. She expects everyone to change sides as and when she does. The colourful gypsy life presented in the libretto means that we have to see her as just as much a murderer as the others. Anyone who oversteps this line cannot and will not accept restraints in the future. They are unaffected, too, by the death of others. This is inhuman, so she can't be seen as a role model for us.
Don José gives in to Carmen's emotional blackmail. Even though he comes to realise that Carmen is bad for him, he goes back to her in the end. What does that tell us about him?
Carmen flirts with him at first. She can't bear the thought of a man playing hard to get. She doesn't want a permanent relationship with him, she just wants to land him. His response is not rational. They both want each other – precisely because they're badly matched as a couple. When he eventually leaves her in Act 3 to return to his dying mother, he almost manages to cut the ties, but then he goes back to her, probably knowing full well that he's going to kill her. We can take the line of least resistance and call him a psychopath with a tendency to self-destruction but that would be a cop out. Something happens to him because at the start of the opera his behaviour is not out of the ordinary. We're interested in finding out what change has been wrought in him.
This opera is drenched in death wishes, something that is more associated with the German late romantic period. Carmen is aware that death is nigh, Don José at least has an inkling that he will kill her, and Escamillo slaughters bulls as his day job. What's all this fantasising about death and destruction about?
Bullfighting is about looking death in the eye and overcoming it. We all wish we could do that, go on living for ever, kill the bull that's charging past us perilously close. Every new time is always like the first time, even though the bull's tired and probably wouldn't be able to kill the torero. The world that Bizet and his librettists give us a glimpse of is a menacing, frightening one. The smugglers, too, are more about greed and profit than a romantic existence in the light of a camp fire. Nowadays they'd be smuggling people, drugs or organs for transplantation rather than tobacco and coffee. It's a blood-spattered story resulting in casualties on all sides.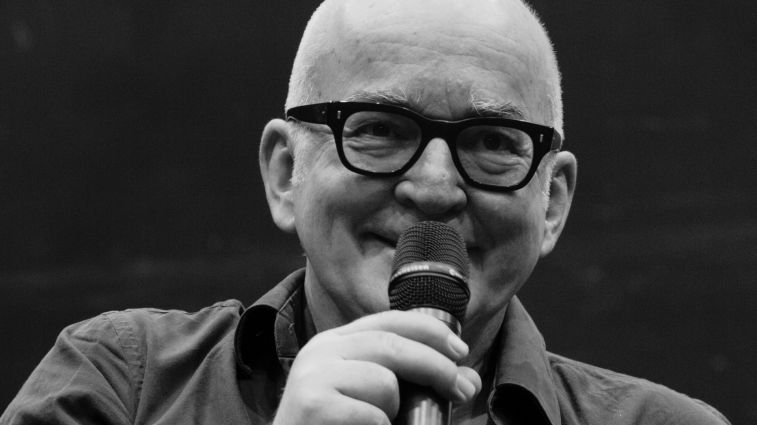 The novella of the same name by Prosper Mérimée is much more violent than the opera. His characters are presented as criminals and Don José is executed in the end, unlike in the opera, where the curtain falls discreetly at the point when Carmen dies. Did the novella inform your production in any way?
We read the novella carefully but obviously my production is based on Georges Bizet's score. We can only guess at what would have happened between Escamillo and Carmen if Don José hadn't killed her. I reckon she wouldn't have stayed around with him long either. The opera remains a story about a woman who is afraid of nothing but true intimacy. Her actions are all motivated by an urge to avoid human closeness. Even though she talks constantly of love, everything she does is designed to destroy this love. It may be that her death is inevitable because she can't endure the paradox indefinitely.
Uwe Friedrich studied dramatic theory, musicology and German language and literature at the Freie Universität Berlin. After training as a journalist at Bayerisches Rundfunk he worked as an opera editor at Saarländisches Rundfunk. He works for a number of radio stations as music journalist and moderator.