Simon Boccanegra
© Bettina Stöß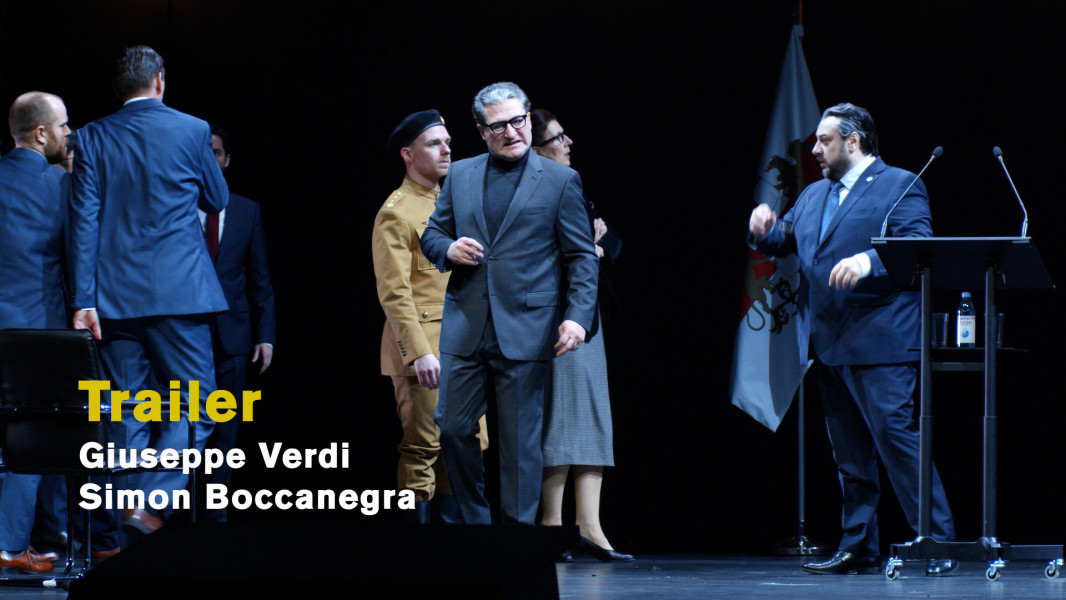 Giuseppe Verdi: Simon Boccanegra
© Ruth Tromboukis
Simon Boccanegra – The Making-Of
© Ruth Tromboukis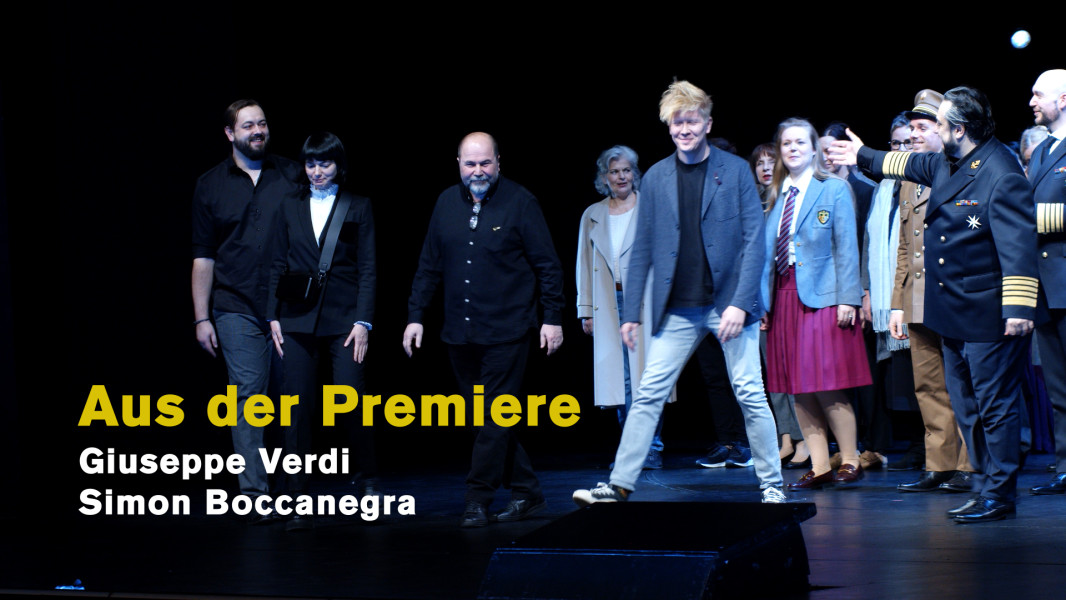 Simon Boccanegra: Publikumsstimmen zur Premiere
© Ruth Tromboukis
Neues aus Genua: Simon Boccanegra
© Ruth Tromboukis
Simon Boccanegra
© Bettina Stöß
Simon Boccanegra
© Bettina Stöß
Simon Boccanegra
© Bettina Stöß
Simon Boccanegra
© Bettina Stöß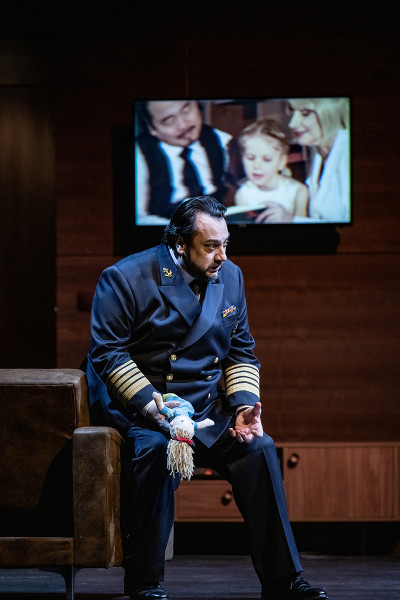 Simon Boccanegra
© Bettina Stöß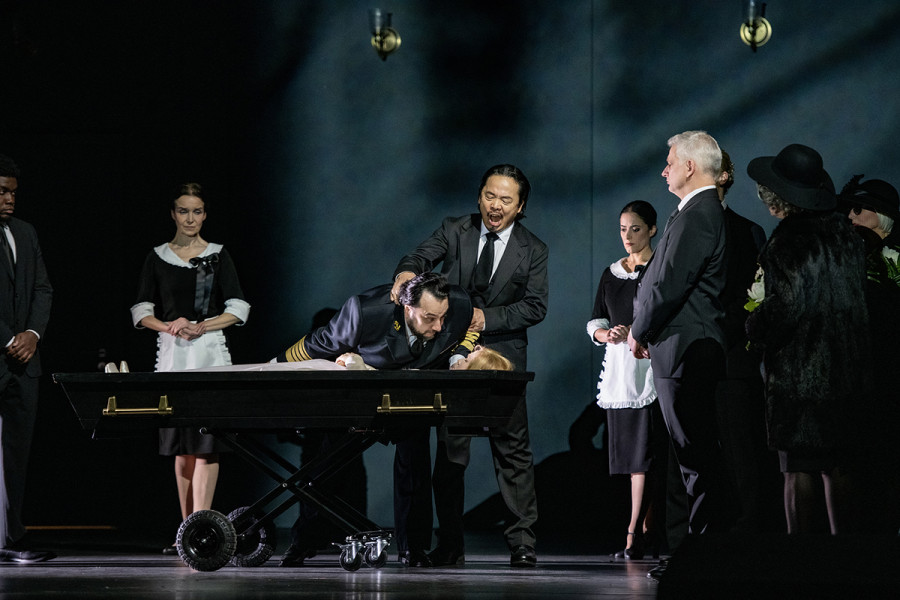 Simon Boccanegra
© Bettina Stöß
Simon Boccanegra
© Bettina Stöß
Simon Boccanegra
© Bettina Stöß
Simon Boccanegra
© Bettina Stöß
Simon Boccanegra
© Bettina Stöß
Simon Boccanegra
© Bettina Stöß
Simon Boccanegra
© Bettina Stöß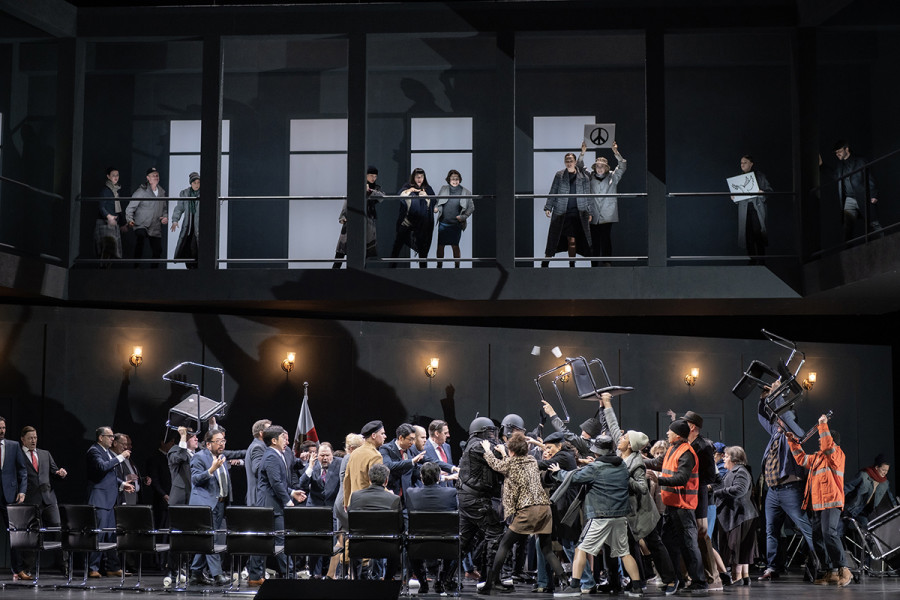 Simon Boccanegra
© Bettina Stöß
Simon Boccanegra
© Bettina Stöß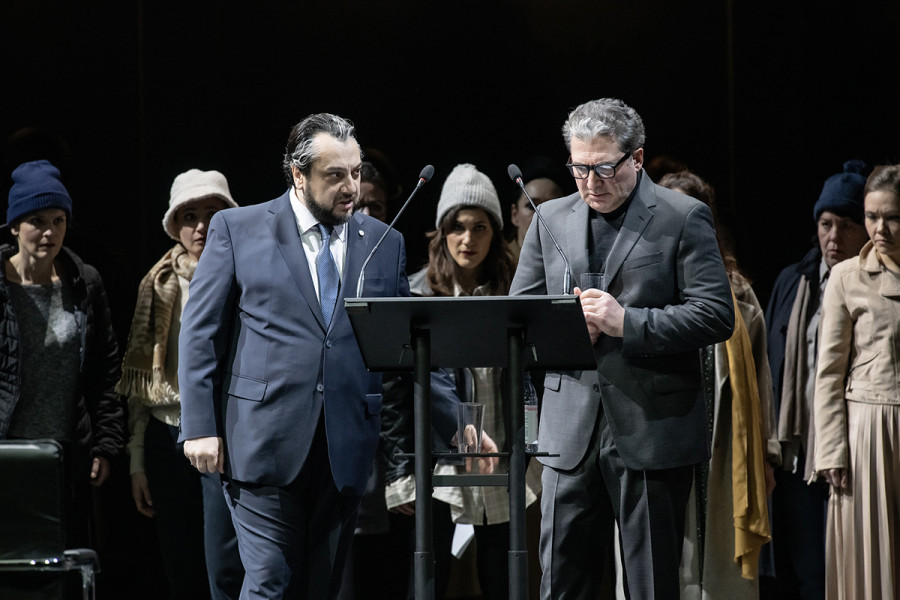 Simon Boccanegra
© Bettina Stöß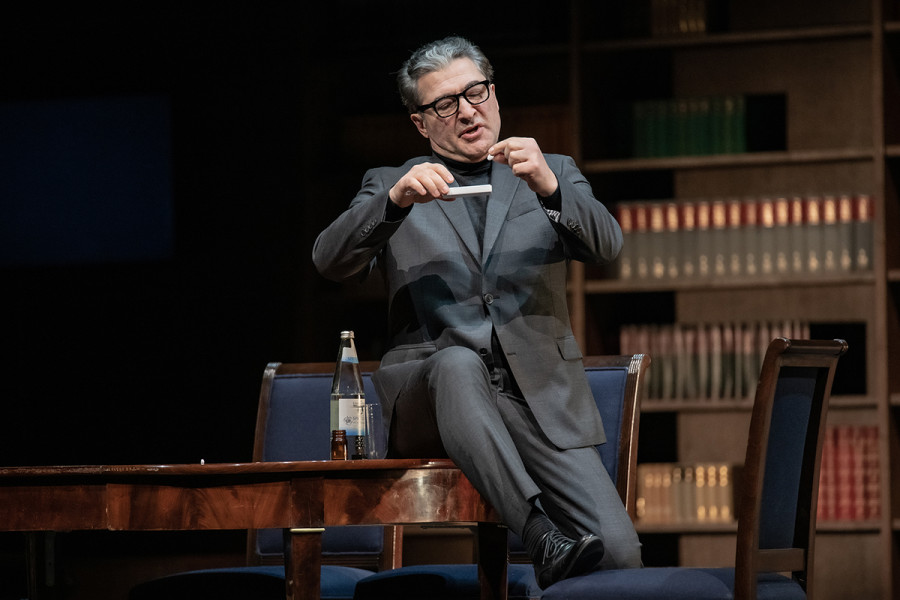 Simon Boccanegra
© Bettina Stöß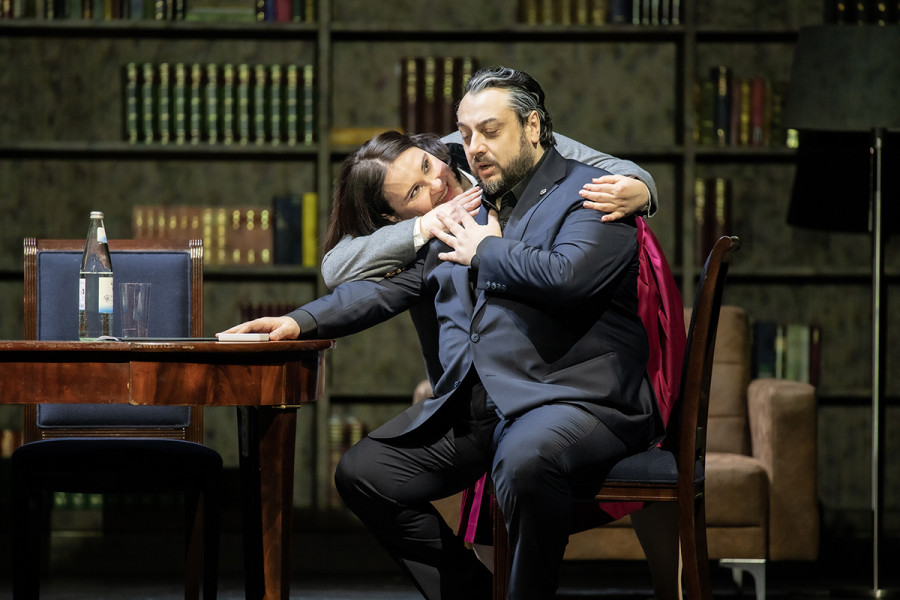 Simon Boccanegra
© Bettina Stöß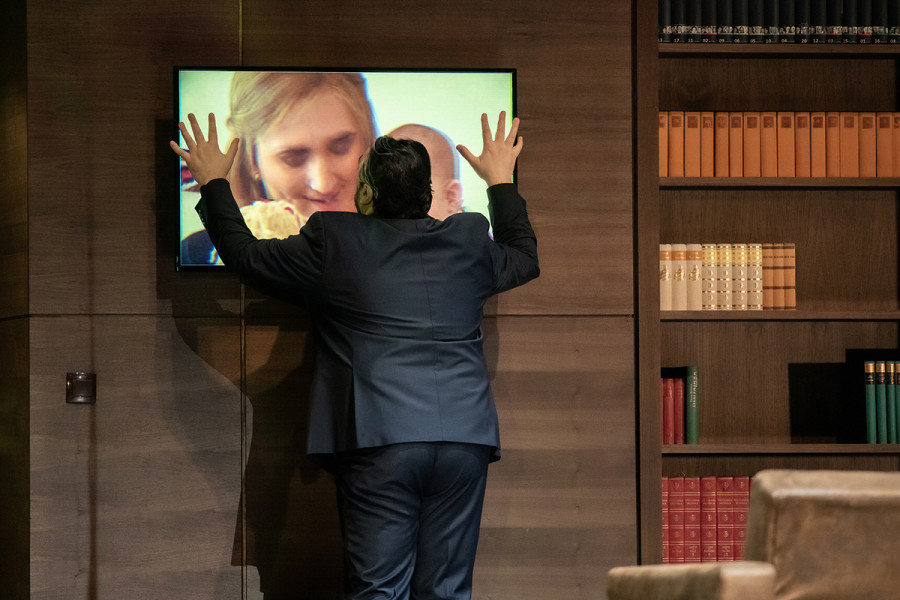 Simon Boccanegra
© Bettina Stöß
Simon Boccanegra
© Bettina Stöß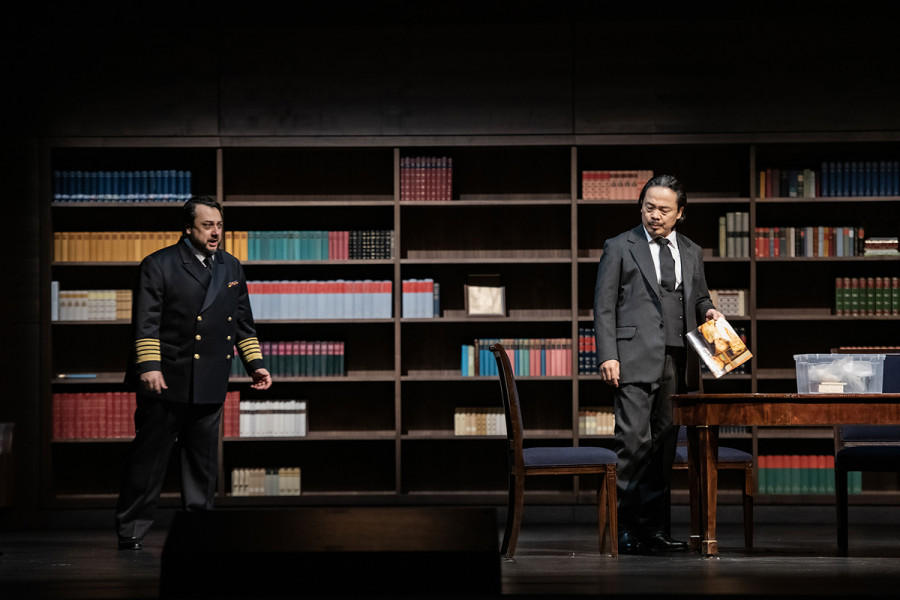 Simon Boccanegra
© Bettina Stöß
Simon Boccanegra
© Bettina Stöß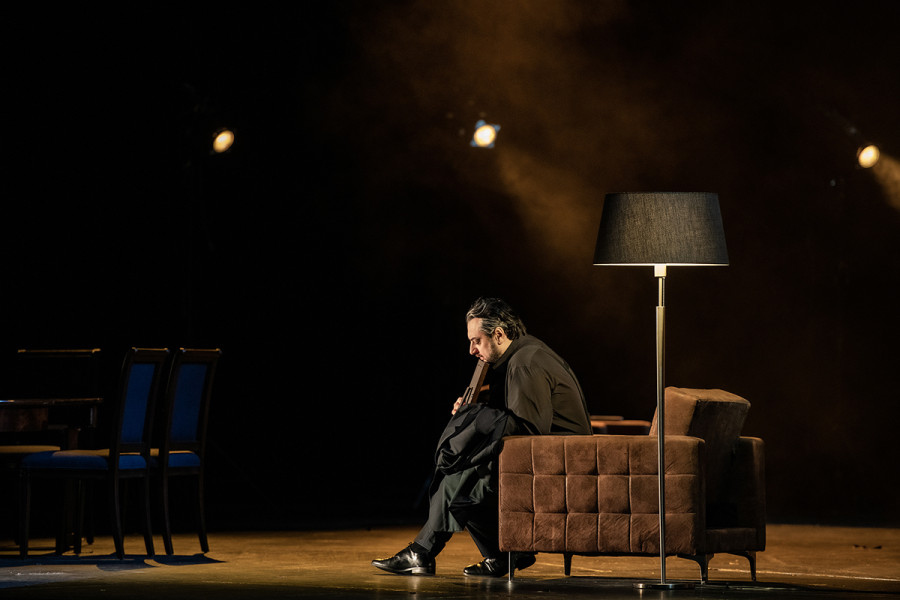 Simon Boccanegra
© Bettina Stöß
Simon Boccanegra
© Bettina Stöß
Simon Boccanegra
© Bettina Stöß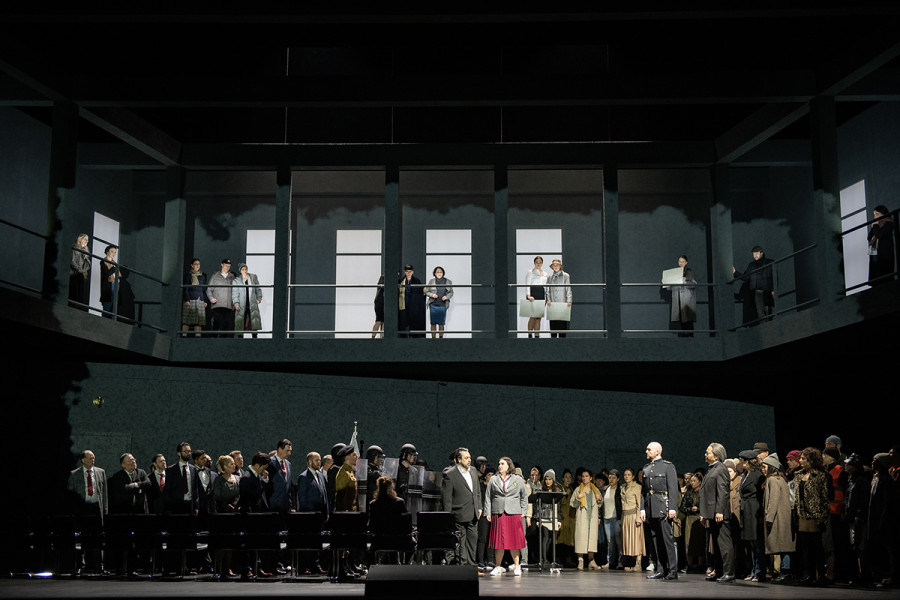 Simon Boccanegra
© Bettina Stöß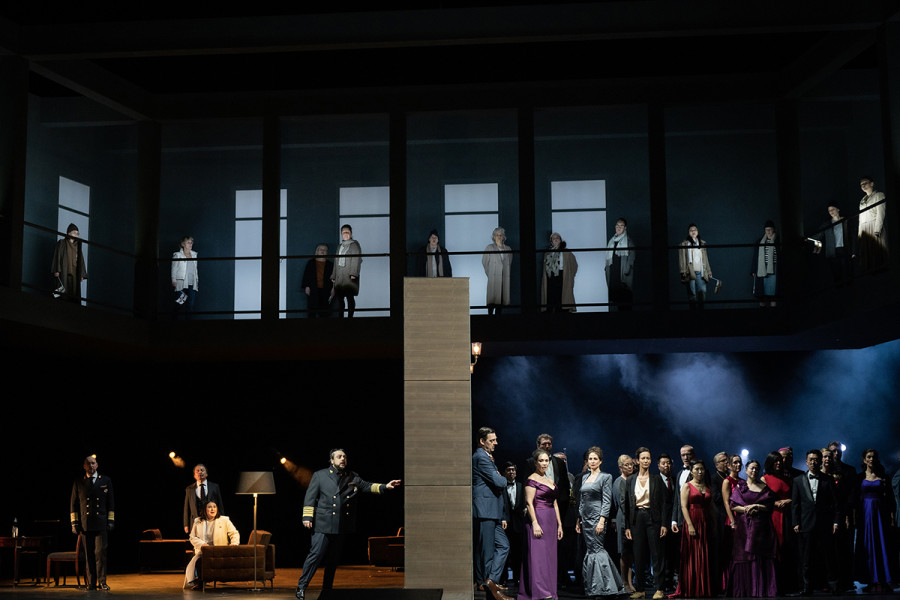 Simon Boccanegra
© Bettina Stöß
Simon Boccanegra
© Bettina Stöß
Simon Boccanegra
© Bettina Stöß
Simon Boccanegra
Giuseppe Verdi [1813 – 1901]
Information on the piece
Opera in a prologue and three acts
Text by Francesco Maria Piave, Giuseppe Montanelli and Arrigo Boito after the drama "Simón Bocanegra" by Antonio García Gutiérrez
First performance of the first version on 17 March 1857 at the Teatro La Fenice Venice
First performance of the second version on 24 March 1881 at the Teatro alla Scala Milan
Premiere on 29 January 2023 at the Deutsche Oper Berlin
Version from 1881, supplemented by the prelude of the version from 1857

recommended from 15 years
2 hrs 50 mins / with interval
In Italian with German and English surtitles
Pre-performance lecture (in German): 45 minutes prior to each performance
Our thanks to our partners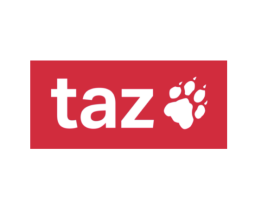 Supported by Förderkreis der Deutschen Oper Berlin e. V. Presented by taz
About the performance
On the work
The Republic of Genoa is split into two camps headed by their respective arch rivals, Simon Boccanegra and Fiesco, who have been at loggerheads for decades. Yet the two men are connected by a long-dead woman – Fiesco's daughter, the lover of Simon – who bore Simon a daughter named Amelia, who in turn vanished into care as an infant. When Amelia reappears 25 years later, she becomes a pawn in a power struggle that eventually claims Simon. The original version of SIMON BOCCANEGRA, which premiered in 1857, is one of Verdi's explorations into the dichotomy between public actions and private urges. Here, the stark differences between the two old men, Simon and Fiesco, set the stage for suspicion, conspiracy and assassination – with little prospect of a happy end. And not even the victory of one side can guarantee a lasting peace.

This gloomy outlook, enhanced by Verdi in his reworked version of 1881 – our production -, is perhaps one of the reasons why SIMON BOCCANEGRA remains less of an audience favourite than the popular operas of the 1850s such as IL TROVATORE and UN BALLO IN MASCHERA – and this despite a portrayal of Simon and Fiesco as haunting and melodious as that of any of Verdi's other main characters.

On the production
Russian director Vasily Barkhatov, who made his debut in the Bismarckstrasse in 2017 with a well-received world premiere of Aribert Reimann's L'INVISIBLE, focuses here on the corrupting effect of power. His Simon Boccanegra has lost sight of the political ideals that had fired him decades earlier and is now only interested in protecting his position. And just as Verdi was fully cognizant of the political factions and intrigues in the burgeoning nation-state of Italy, so Barkhatov sees parallels between the drama of the Genoese Doge and power constellations that are still encountered today.

Our articles on the subject