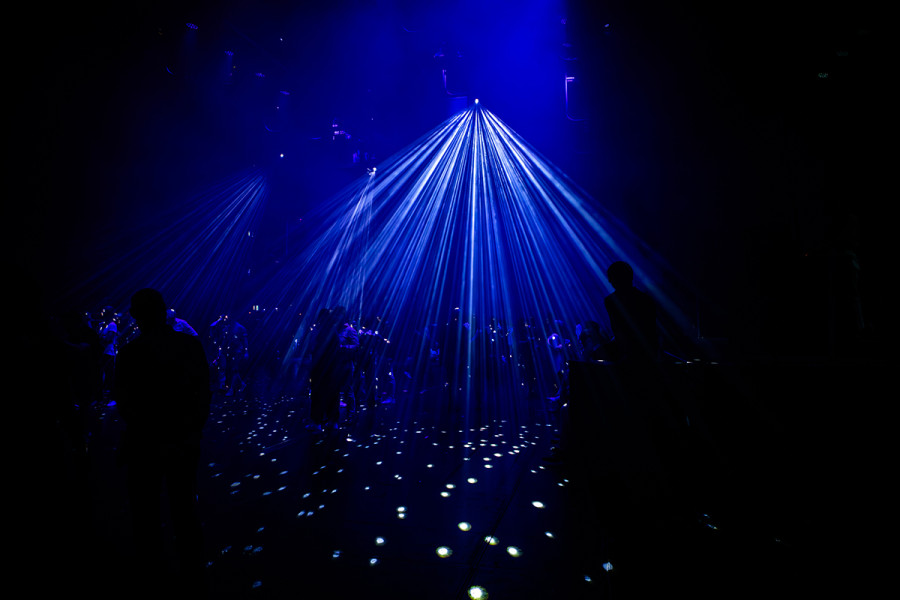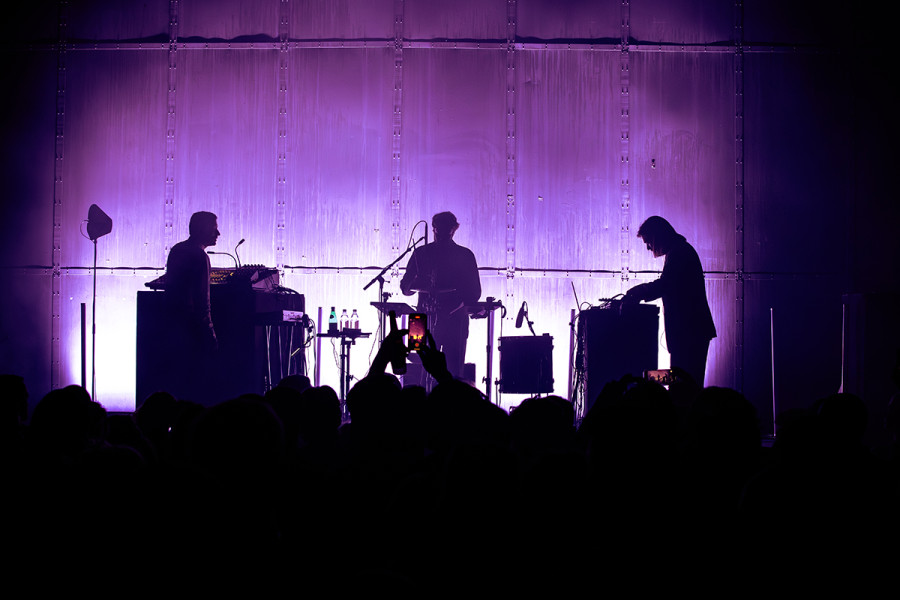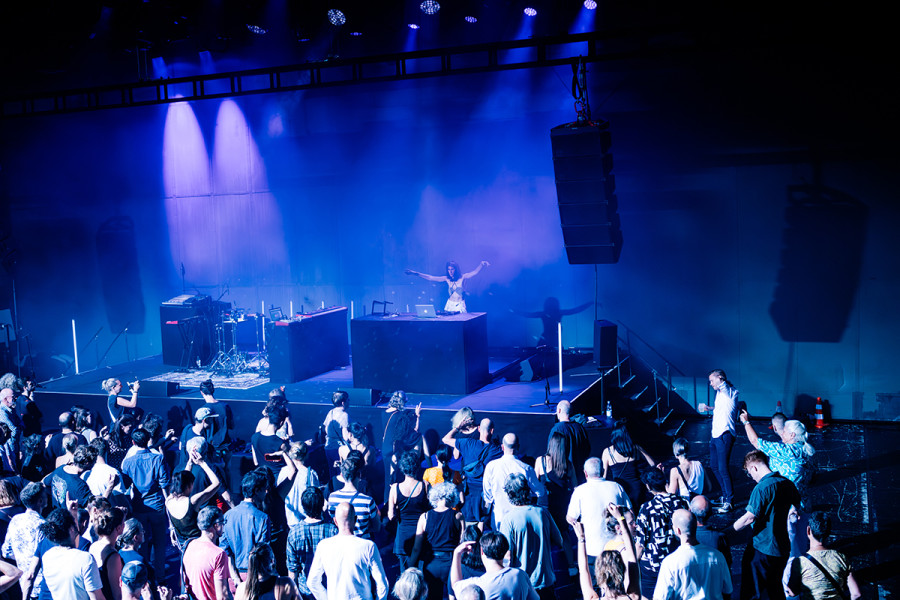 Playground Festival 2022
© Cookie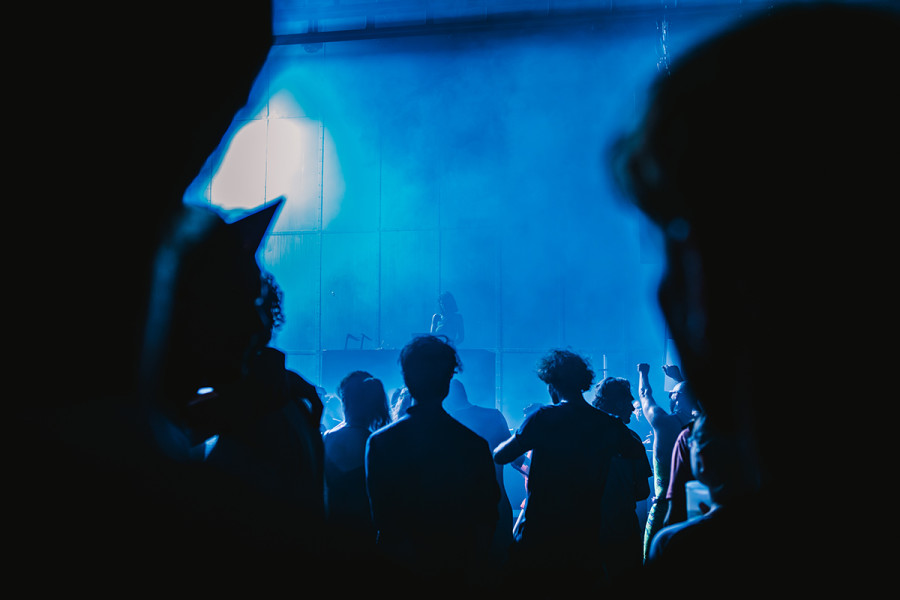 Rave in the opera house
Playground Festival
Information on the piece
Admission to the house begins at 7.00 pm.
Admission via the stage door, Richard-Wagner-Straße 10

recommended from 18 years
from the age of 18
Our thanks to our partners
Presented by radioeins
About the performance
Dancing to electronic music in the opera house? At the Playground Festival this is possible when the Deutsche Oper Berlin is once again transformed into a club for one night only on 25 August. After the successful first edition in the summer of 2022, the festival centre is now on the main stage: opera backdrops out, loudspeakers in and the heart of the Deutsche Oper Berlin becomes a dance floor. Three hip acts bring handmade, rousing techno sound and show that electronic music and classical-acoustic instruments, club culture and opera can form a perfect symbiosis. Best of all: no queuing, no stressful outfit choices and no "hard door" – everyone is welcome.

Playground Festival 2023 Line-Up

Brandt Brauer Frick
With Brandt Brauer Frick, the forefathers of handmade techno music are the main act of the festival this year. Since the band was founded in 2008, the three musicians have dedicated themselves to the utopia of combining classical and club music. With success: the magic of their live show captivates both sceptics of electronically generated music and equally convinces the most dedicated ravers. In the meantime, Brandt Brauer Frick have performed in various line-ups at over 400 concerts in more than 40 countries, in clubs, classical concert halls and at the world's biggest festivals. For the Deutsche Oper Berlin, the trio will play a hand-curated set of well-known hits and tracks from their new album "Multi Faith Prayer Room".

Ameli Paul
The Berlin electronic duo Ameli Paul already enchanted the audience at the last edition of the Playground Festival: with their fusion of stirring beats, dreamy soundscapes and catchy tunes, the two exceptional musicians are now known far beyond Berlin. In their musical playground, synthesizers, field recordings, vocals and guitars unite to create moving musical songwriting that invites you to dive in and get lost. Ameli, a classically trained singer and award-winning jazz musician, and Paul, an accomplished producer of electronic music, merge styles with relish and find their very own musical expression. They have their multi-layered debut album "Echoes of Memoria", released in 2022, with them.

Océane
Fresh and playful sound is brought by Océane from Paris, who closes the evening with her set. In her adopted home of Berlin, the French-born DJ gives full rein to her joy of making people dance and regularly spins in hip clubs such as Sisyphos, Mensch Maier and Kater Blau. Océane tells stories in her carefully arranged sets, sharpens our auditory senses and invites us to dance and dream. Her sound between downtempo, deep house and organic-electronic music brings a touch of French to the Deutsche Oper and takes us on a happy and psychedelic journey.