Derek Welton
© Foto Simon Pauly
Der australische Bassbariton Derek Welton ist regelmäßiger Gast verschiedener Opernhäuser wie des Royal Opera House, Covent Garden, der Salzburger Festspiele, Wiener Staatsoper, Bayreuther Festspiele, Bayerischen Staatsoper, Deutschen Oper Berlin, Semperoper Dresden, Staatsoper Hamburg, Opéra national de Paris, Niederländischen Nationaloper, Lyric Opera of Chicago und des Bolshoi Theaters, in Rollen wie Wotan (DAS RHEINGOLD), Klingsor (PARSIFAL), Heerrufer (LOHENGRIN), Orest (ELEKTRA), Vater (HÄNSEL UND GRETEL), Herzog von Albany (LEAR), Voland (DER MEISTER UND MARGARITA), Blaubart (HERZOG BLAUBARTS BURG), Don Pizarro (FIDELIO), Förster (DAS SCHLAUE FÜCHSLEIN), Prus (DIE SACHE MAKROPULOS), Saint-Bris (DIE HUGENOTTEN), Pandolfe (CENDRILLON), Figaro (DIE HOCHZEIT DES FIGARO) und Créon (ŒDIPUS REX).

In der Spielzeit 2022/2023 gab er seine Debüts an der Opéra National du Rhin als Der König in DER SCHATZGRÄBER und an der Opéra de Lyon als Pangloss in CANDIDE, kehrt an die Deutsche Oper Berlin als Der Pförtner in DAS WUNDER DER HELIANE, an die Wiener Staatsoper als Klingsor und an die Victorian Opera als Orest zurück. Er gibt seine Rollendebüts als Amfortas in PARSIFAL mit dem Orquesta de Extremadura, als Wotan in Auszügen von DIE WALKÜRE mit dem Orchestre National de Lille, als Der Wanderer im 3. Aufzug von SIEGFRIED mit dem Sinfonieorchester Basel und als König Marke im 2. Aufzug von TRISTAN UND ISOLDE mit den Düsseldorfer Symphonikern. 2023 kehrt er an die Bayreuther Festspiele als Amfortas in der Neuproduktion von PARSIFAL zurück.

Er singt mit Orchestern wie dem London Symphony Orchestra, London Philharmonic Orchestra, Orchestra of the Age of Enlightenment, Hallé Orchestra, Philharmonischen Orchester Rotterdam, Gewandhausorchester, Concerto Köln, der Academy of Ancient Music, Tschechischen Philharmonie und den Berliner Philharmonikern, in einem Repertoire, das Bachs "Matthäus-Passion", "Johannes-Passion" und Messe in h-Moll, Händels "Der Messias", Haydns "Die Schöpfung", Beethovens 9. Sinfonie, Mendelssohns "Elias" und Tippetts "A Child of our Time" beinhaltet.

Derek Welton ist in CD- und DVD-Aufnahmen als Wotan in DAS RHEINGOLD (Naxos), Orest in ELEKTRA (Unitel Edition), Der Pförtner in Korngolds DAS WUNDER DER HELIANE (Naxos), Heerrufer in LOHENGRIN (Deutsche Grammophon), Creonte in Haydns L'ANIMA DEL FILOSOFO (Pinchgut Live), in der Titelrolle des Gilgamesch-Epos von Martinů (Supraphon), zwei Aufnahmen als Solist in Beethovens 9. Sinfonie (Ondine und Brattle Media) sowie mit einer Solo-CD von Lieder von Vaughan Williams mit Iain Burnside (Albion Records) zu erleben.

Derek Welton ist Absolvent der Universität Melbourne (Sprachwissenschaft und Deutsch) und der Guildhall School of Music and Drama in London.
Schedule
Der Ring des Nibelungen – Die Walküre
In performances like
Videos
Video – 03:06 min.
Richard Wagner: Das Rheingold
Video – 04:15 min.
Lieblingsstücke ... mit Derek Welton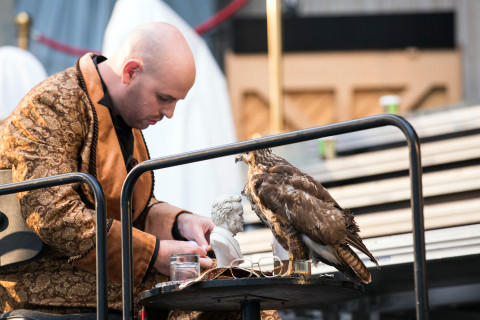 Video – 02:13 min.
Jonathan Dove / Richard Wagner: Das Rheingold auf dem Parkdeck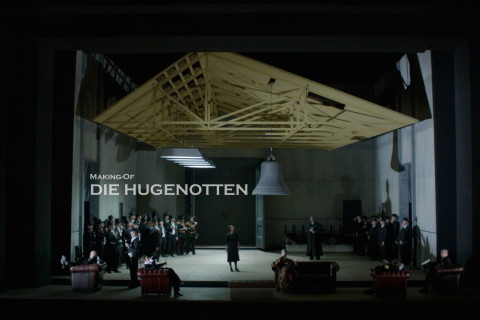 Video – 05:16 min.
Les Huguenots – The Making-Of
Video – 02:19 min.
Giacomo Meyerbeer: Le Prophète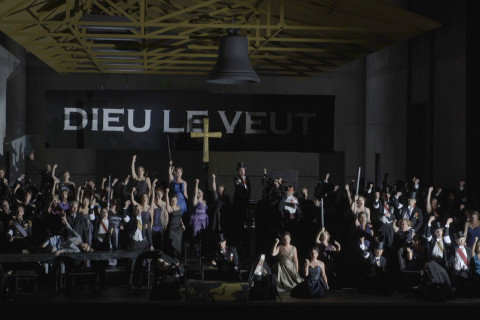 Video – 02:21 min.
Giacomo Meyerbeer: Les Huguenots
Video – 03:36 min.
Die Sache Makropulos – The Making-Of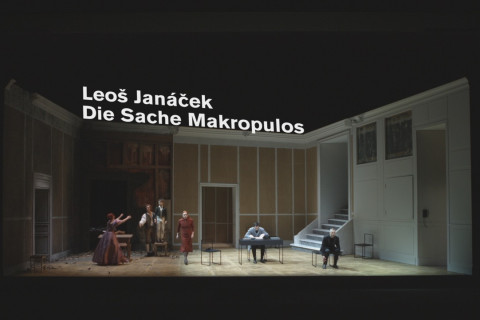 Video – 02:06 min.
Leos Janácek: Die Sache Makropulos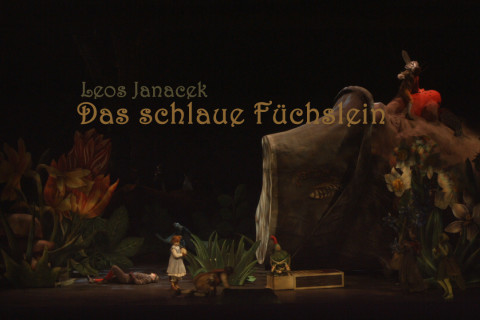 Video – 01:50 min.
Leos Janacek: Das schlaue Füchslein