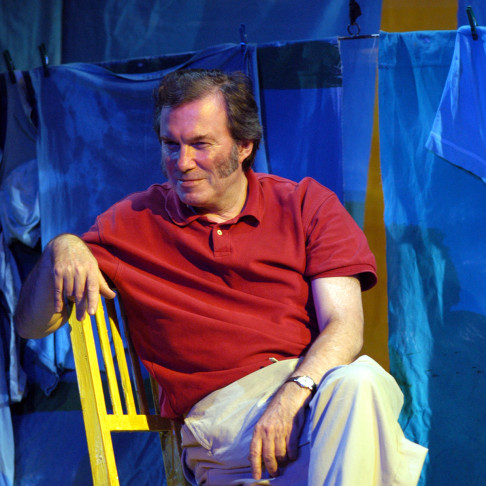 David Pountney
© Karl Forster
David Pountney studierte in seiner Heimatstadt Oxford und an der Universität Cambridge. Sein internationaler Durchbruch als Regisseur gelang ihm 1972 mit KATJA KABANOVA am Wexford Festival.

1975 bis 1980 war er Szenischer Leiter der Scottish Opera, wo er – in Zusammenarbeit mit der Welsh National Opera – mit seinem Janácek-Zyklus Aufsehen erregte. Als Szenischer Leiter der English National Opera inszenierte er zwischen 1983 und 1993 neben vielen anderen Werken DR. FAUSTUS, RUSALKA, HÄNSEL UND GRETEL, THE FAIRY QUEEN und LADY MACBETH VON MZENSK. In seiner Regie wurden Glass' SATYAGRAHA (Rotterdam) und THE VOYAGE (New Yorker Met) sowie Werke von Maxwell Davies, Holloway, Harvey, Blake und Osborne uraufgeführt. Regelmäßig arbeitet er an der Wiener Staatsoper (RIENZI, GUGLIELMO TELL, JENUFA, LA FORZA DEL DESTINO), in Zürich (u. a. MACBETH, BENVENUTO CELLINI, DER FLIEGENDE HOLLÄNDER, PETER GRIMES, L'ÉTOILE, LA JUIVE, AGRIPPINA) und bei den Bregenzer Festspielen. Beim Orkney Festival führte er bei MRS EMMET TAKES A WALK Regie, einem neuen Musiktheater von Peter Maxwell Davies, wofür David Pountney das Libretto verfasste. Für seine Martin Martinù-Inszenierungen von JULIETTA (Opera North) und GRIECHISCHE PASSION (Bregenz/London) wurde er in Prag mit der "Martinù-Medaille" ausgezeichnet. Außerdem inszenierte er AUS EINEM TOTENHAUS in Palermo, CARMEN am Moskauer Bolschoi-Theater, TRISTAN UND ISOLDE in Köln sowie KÖNIG ROGER in Bregenz und am Liceu Barcelona. Im Frühjahr 2011 erfolgte die Uraufführung KOMMILITONEN an der Royal Academy of Music – seiner dritten Zusammenarbeit mit Sir Peter Maxwell Davies. Seine US-Premiere hatte dieses Werk ebenfalls in 2011, an der Juilliard School in New York. Jüngste Arbeite sind eine Neuproduktion LULU für die Welsh National Opera sowie die Uraufführung von Philip Glass' DIE SPUREN DER VERIRRTEN für das Landestheaters Linz 2013. Von 2003 bis 2014 war David Pountney Intendant der Bregenzer Festspiele, wo er 2010 DIE PASSAGIERIN von Mieczyslaw Weinberg inszenierte, im Sommer 2013 dann DIE ZAUBERFLÖTE. 2011 wurde er an die Welsh National Opera als Chief Executive and Artistic Director berufen.

An der Deutschen Oper Berlin führte er erstmalig mit Busonis DOKTOR FAUST 1987 Regie, es folgten 2005 CAVALLERIA RUSTICANA / DER BAJAZZO und 2010 DIE TROJANER.

Für seine Tätigkeit wurden David Pountney die Titel "Commander of the British Empire" und "Chevalier des Arts et Lettres" verliehen.
Schedule
In performances like
Videos
Video –
Pietro Mascagni: Cavalleria rusticana / Ruggero Leoncavallo: Der Bajazzo
Video – 08:05 min.
Les Troyens – The Making-Of
Video –
Hector Berlioz: Les Troyens