Andreas Reinhardt
Ausgebildet wurde der in Meißen Geborene an der Hochschule für Bildende Künste in Dresden und an der Deutschen Akademie der Künste Berlin. Der Meisterschüler Karl von Appens wurde 1965 von Helene Weigel als Bühnenbildner ans Berliner Ensemble engagiert, übersiedelte 1975 in die Bundesrepublik Deutschland und war ab 1977 Bühnenbildner an den Staatlichen Schauspielbühnen Berlin, seit 1978 freier Bühnenbildner in München. Ausstattungen an allen großen europäischen Opernhäusern (u. a. DER RING DES NIBELUNGEN in Hamburg und Düsseldorf/Duisburg) sowie bei den Festspielen von Bayreuth (z. B. PARSIFAL 1982), Salzburg und Spoleto. Von der Dresdener Kunsthochschule wurde ihm im Oktober 1996 der Professorentitel verliehen.

Nach der ersten gemeinsamen Produktion mit Götz Friedrich 1976 in München, der Uraufführung von Josef Tals DIE VERSUCHUNG, wurde er mit dessen Amtsantritt als Generalintendant der Deutschen Oper Berlin zu den prägenden Ausstattern an diesem Haus (neben Peter Sykora und Gottfried Pilz). Mit Götz Friedrich erarbeitete er die Neuproduktionen von LULU (1982), DIE TOTE STADT und ORPHEUS IN DER UNTERWELT (1983), PELLEAS UND MELISANDE (1984), OEDIPUS von Wolfgang Rihm (1987), EUGEN ONEGIN (1996). Henzes DER PRINZ VON HOMBURG visualisierte er 1997 als aufklappbare Seiten der Geschichte Preussens, in PARSIFAL setzte er 1998 genuin das Motto "Zum Raum wird hier die Zeit" um.

Mit Günter Krämer als Regisseur stattete er eine "slawische Trilogie" aus mit KATJA KABANOWA (1986), LADY MACBETH VON MZENSK (1988), DIE SACHE MAKROPULOS (1990) sowie im Mozart-Jahr 1991 DIE ENTFÜHRUNG AUS DEM SERAIL und DIE ZAUBERFLÖTE, für den Regisseur Johannes Schaaf den FREISCHÜTZ (1987), für Torsten Fischer DREYFUSS – DIE AFFÄRE (1994).

Andreas Reinhardt verstarb am 24. Dezember 2007 in München.
Schedule

Andreas Reinhardt
The Magic Flute
The Magic Flute
Videos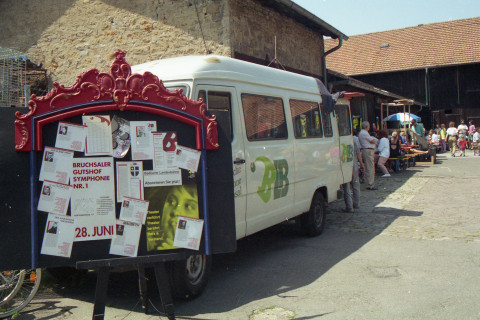 Video – 24:00 min.
Bruchsal Symphonie Nr. 1
Video – 01:38 min.
Pjotr I. Tschaikowskij: Eugen Onegin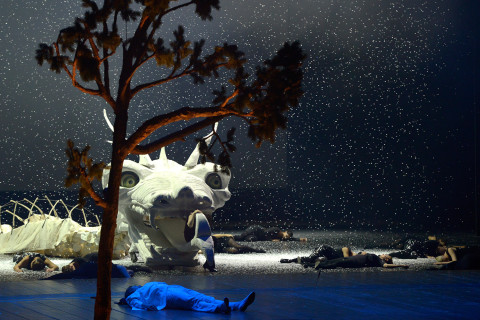 Video –
Wolfgang Amadeus Mozart: Die Zauberflöte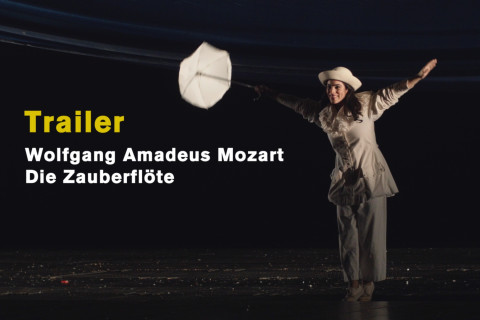 Video – 02:15 min.
Wolfgang Amadeus Mozart: Die Zauberflöte (2019)