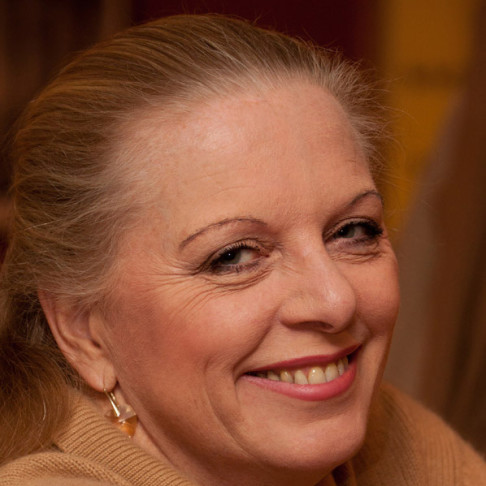 Gerlinde Pelkowski
© Foto Frank Wentzel
Nach dem Abitur begann Gerlinde Pelkowski 1976 ihr Studium der Musiktheater-Regie bei Prof. Götz Friedrich an der Hochschule für Musik und Darstellende Kunst in Hamburg. Während des Studiums, das sie 1980 mit Auszeichnung abschloss, assistierte sie an der Deutschen Oper Berlin, an den Opernhäusern Hamburg und Köln sowie bei Götz Friedrichs FALSTAFF-Verfilmung für Unitel. Nach einem ersten Engagement in Kiel wurde sie 1981 von Götz Friedrich als Regieassistentin an die Deutsche Oper Berlin engagiert, wo sie mit ihm und den Regisseuren Günter Krämer, Hans Neuenfels, Achim Freyer, John Dew, Willi Decker, Herbert Wernicke, David Pountney, Sven-Eric Bechtolf etc. zusammenarbeitete. Für die Deutsche Oper Berlin realisierte sie die halbszenischen Produktionen von ROMEO UND JULIA, WERTHER mit Alfredo Kraus und Vesselina Kasarova sowie Rossinis LA SCALA DI SETA und L'EQUIVOCO STRAVAGANTE, beide dirigiert von Alberto Zedda. 2001 wurde sie von Marcello Viotti eingeladen, UN BALLO IN MASCHERA in der Münchener Philharmonie zu inszenieren. 1999 kreierte sie am Moskauer Bolschoi Theater einen Gala-Abend unter dem Titel "Portrait de Manon" für einen der letzten Auftritte des Star-Tenors Franco Bonisolli. Regelmäßig studierte sie auch Produktionen der Deutschen Oper Berlin an anderen Häusern ein, etwa Aribert Reimanns DAS SCHLOSS in München, LE NOZZE DI FIGARO und LUCIA DI LAMMERMOOR am Seoul Arts Center, im Februar 2005 Wagners LOHENGRIN am Teatro Real in Madrid sowie 2008 in Peking DER ROSENKAVALIER und TANNHÄUSER.

2006 kreierte Gerlinde Pelkowski eine Version von DIE ZAUBERFLÖTE (Inszenierung: Günter Krämer) für das Open Air Festival in Aspendos (Türkei). Für diese Adaption begann die Zusammenarbeit mit Bühnenbildner Thomas Gabriel, mit dem sie auch eine neue Inszenierung für die Berliner Waldbühne (Aufführung am 07. Juli 2007) schuf. In der Folge dieser Publikumserfolge feierte am 21. September 2008 auf der Hauptbühne der Deutschen Oper Berlin DAS MÄRCHEN VON DER ZAUBERFLÖTE Premiere, eine Version für kleine und große Zuschauer nach Wolfgang Amadé Mozart. In ihrem Team wieder Bühnenbildner Thomas Gabriel und Dramaturg Marcel Pomplun.

Im Juli 2009 adaptierten sie und Thomas Gabriel die ZAUBERFLÖTE aus der Waldbühne für das Teatro Regio in Almansa (Spanien), als Eröffnungspremiere des von Martín Baeza de Rubio gegründeten internationalen Musikfestivals. Es folgte 2010 Verdis LA TRAVIATA, die im Oktober/ November 2011 auch in Stettin (Polen) zu sehen war.
Schedule
The Tale of the Magic Flute
In performances like
© Bernd Uhlig / Lilian Stathogiannopoulou
Videos
Video – 02:05 min.
nach Wolfgang Amadeus Mozart: Das Märchen von der Zauberflöte
Video –
Gerlinde Pelkowski ... Ein Leben für die Bühne
Video – 03:03 min.
Hinter den Kulissen: La Gioconda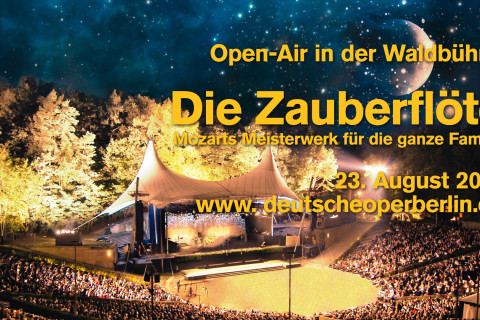 Video –
Open-Air in der Waldbühne: Die Zauberflöte