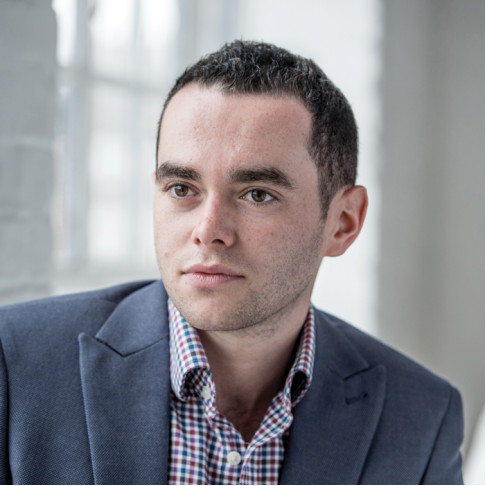 Ben Glassberg
© Sim Canetty-Clarke
Der britische Dirigent Ben Glassberg, Musikdirektor der Opera de Rouen Normandie, hat sich seit dem Gewinn des Grand Prix beim 55. Wettbewerb für junge Dirigenten in Besançon 2017 im Alter von 23 Jahren schnell einen Namen in der weltweiten Opern- und Symphoniewelt gemacht.

Zu den Höhepunkten der Saison 2022/23 zählten Verdis RIGOLETTO, Mozarts LA CLEMENZA DI TITO und Brittens A MIDSUMMER NIGHT'S DREAM für die Opera de Rouen Normandie sowie der Beginn seiner neuen Position als Erster Gastdirigent an der Volksoper Wien mit Werken wie Wagners DER FLIEGENDE HOLLÄNDER und Otto Nicolais DIE LUSTIGEN WEIBER VON WINDSOR. Im Bereich der Symphonik wird er als stellvertretender Gastdirigent zum Orchestre National de Lyon, zum Orquesta Filarmónica de Gran Canaria, zum Tokyo Metropolitan Symphony Orchestra, zum Teatro Massimo Palermo und zum Swedish Radio Symphony Orchestra zurückkehren.

Als ehemaliger Chefdirigent von Glyndebourne on Tour gab Glassberg 2017 sein Debüt beim Glyndebourne Festival, wo er eine Aufführung von Mozarts LA CLEMENZA DI TITO dirigierte, und ist seitdem regelmäßig zurückgekehrt. Zu den Titeln beim Festival gehörten Donizettis DON PASQUALE und Puccinis MADAMA BUTTERFLY, während er auf der Tournee Verdis LA TRAVIATA, Beethovens FIDELIO, Donizettis L'ELISIR D'AMORE und Offenbachs MESDAMES DE LA HALLE dirigierte. Zu den jüngsten Opernhighlights zählen Mozarts DIE ZAUBERFLÖTE für die Opéra de Rouen Normandie, Puccinis LA BOHÈME und Humperdincks HÄNSEL UND GRETEL für die English National Opera sowie Brittens THE TURN OF THE SCREW und die Mozart/Da Ponte-Trilogie für La Monnaie.

Zu seinen jüngsten symphonischen Arbeiten zählen Debüts mit dem BBC Philharmonic Orchestra bei den BBC Proms, dem London Philharmonic Orchestra, dem BBC Symphony Orchestra, dem Tokyo Symphony Orchestra, dem Royal Philharmonic Orchestra, dem Orchestre Philharmonique de Radio France, der Deutschen Radio Philharmonie, dem BBC Concert Orchestra und dem Detroit Symphony Orchestra, um nur einige zu nennen.

Glassberg hat sich auch eine umfangreiche Diskografie erarbeitet, zuletzt erhielt er großen Beifall für seine Einspielung von Brittens THE TURN OF THE SCREW mit dem La Monnaie Chamber Orchestra. Später in diesem Jahr wird Alpha Classics auch Glassbergs Aufnahme von Mozarts LA CLEMENZA DI TITO mit dem Orchester der Opéra de Rouen Normandie im Jahr 2020 veröffentlichen.
Schedule
In performances like