Robert Carsen
© Foto Felipe Sanguinetti
Robert Carsen, geboren in Kanada, absolvierte eine Ausbildung als Schauspieler an der York University in Toronto und an der Bristol Old Vic Theatre School.

Sein Debüt als Regisseur gab er beim Glyndebourne Festival. Erste Erfolge hatte er Mitte der achtziger Jahre an den Opernhäusern in Genf und anschließend Paris, wo Intendant Hugues Gall ihn förderte. International Furore machten Anfang der neunziger Jahre seine Puccini- und Janácek-Zyklen in Antwerpen. Es folgten Arbeiten an allen großen Bühnen der Welt. Seine Opernproduktionen umfassen DIALOGUES DES CARMÉLITES (Amsterdam, La Scala, Royal Opera, Wien, Madrid u.a.), A MIDSUMMER NIGHT'S DREAM (Aix-en-Provence), RUSALKA, CAPRICCIO, TANNHÄUSER u. a. (Paris), DON GIOVANNI (Mailand), FALSTAFF, DER ROSENKAVALIER (Royal Opera, Metropolitan Opera u. a.), THE TURN OF THE SCREW, PLATÉE, AGRIPPINA, WOZZECK (Theater an der Wien), RINALDO, L'INCORONAZIONE DI POPPEA (Glyndebourne), LA TRAVIATA (Venedig), DER RING DES NIBELUNGEN (Köln, Shanghai, Barcelona u. a.).

Zudem inszeniert er Theater und Musicals: MY FAIR LADY, SINGIN' IN THE RAIN (Théâtre du Châtelet, Mariinsky Theatre, Chicago u. a.) und wirkte als Kurator und Szenograph für Ausstellungen u. a. im Grand Palais, im Musée d'Orsay sowie an der École Supérieure des Beaux Arts in Paris. 2017/2018 gab er mit Shakespeares DER STURM sein Debüt an der Comédie Française. Für Les Bouffes du Nord, ebenfalls in Paris, brachte er John Gays THE BEGGAR'S OPERA auf die Bühne. Er inszenierte DIE TOTE STADT an der Komischen Oper Berlin. Am Opernhaus Zürich inszenierte er LUCIA DI LAMMERMOOR, TOSCA, SEMELE und zuletzt PIQUE DAME.

An der Deutschen Oper Berlin waren von ihm bislang Verdis MACBETH, Strauss' ARIADNE AUF NAXOS und zuletzt Prokofjews DIE LIEBE ZU DEN DREI ORANGEN zu sehen. In der Saison 2018/2019 kehrte er für die Uraufführung von Detlev Glanerts OCEANE hierher zurück.
Schedule
In performances like
Videos
Video – 01:59 min.
Oceane: Publikumsstimmen zur Premiere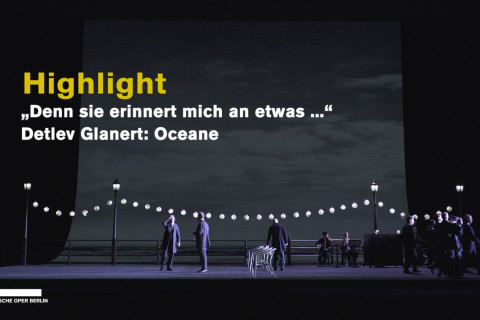 Video – 04:23 min.
"Denn sie erinnert mich an etwas ..." (Oceane)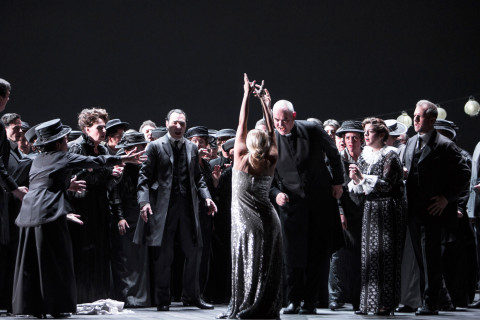 Video – 02:10 min.
Detlev Glanert: Oceane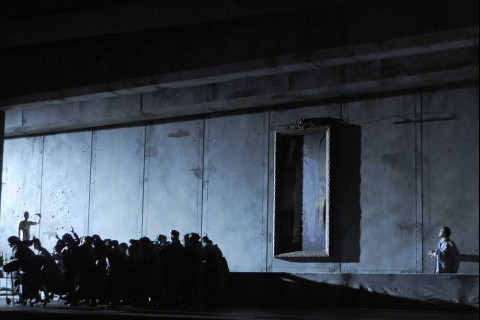 Video –
Giuseppe Verdi: Macbeth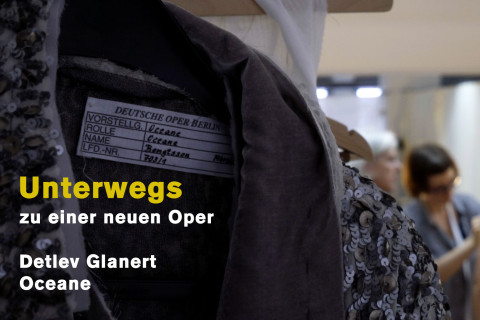 Video – 03:44 min.
Unterwegs zu einer neuen Oper: Oceane (1)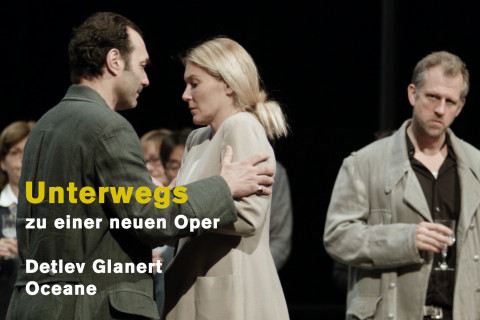 Video – 03:52 min.
Unterwegs zu einer neuen Oper: Oceane (2)