Seth Carico
© Foto Simon Pauly
"Seth Carico, changierend zwischen Falsettstimme (Kassandra) und natürlichem Bariton (Chor), steht da wie der Heilige Sebastian in Erwartung der Pfeile, stampft und badet im Blut, singt und klagt sich die Seele aus dem Leib – ein erschütternd intensiver, überwältigender Opernmoment." (Culture Capital – Wirtschaftswoche zu "Oresteia")

Seth Carico stammt aus Chattanooga, Tennessee und studierte Gesang zunächst an der Middle Tennessee State University, dann an der University of Michigan. Der junge Bassbariton ist Preisträger der Shreveport Opera Singer of the Year Competition und gewann den Großen Preis beim Orpheus National Voice Competition und den Encouragement Award der Chautauqua Opera Guild. 2007 wurde ihm ein Sonderpreis beim International Czech and Slovak Song Competition in Montreal zuerkannt.

Erste Opernengagements führten Seth Carico zunächst an die Opernhäuser in den USA. Er sang Partien wie Zuniga in CARMEN und George Benton in DEAD MAN WALKING an der Fort Worth Opera, kaiserlicher Kommissar in MADAMA BUTTERFLY an der Lake George Opera oder Harasta in Janáceks DAS SCHLAUE FÜCHSLEIN an der Chautauqua Opera. Er verkörperte die Hauptpartie in THE KING AND I von Rodgers und Hammerstein an der Ash Lawn Opera und war Monterone in RIGOLETTO an der Nashville Opera. An der Opera Idaho debütierte er als Alidoro in LA CENERENTOLA und mit der Partie des Leporello in DON GIOVANNI an der Ash Lawn Opera. 2009 war er in der Uraufführung von Jorge Martìns BEFORE NIGHT FALLS erneut an der Fort Worth Opera zu erleben.

Seth Carico war in der Spielzeit 2010/2011 Stipendiat der Opera Foundation, Inc. an der Deutschen Oper Berlin, wo er unter anderem Partien wie Antonio in DIE HOCHZEIT DES FIGARO, Zuniga in CARMEN, Schließer in TOSCA oder alter Diener in ELEKTRA übernahm. Am Teatro Regio in Turin debütierte er als Roberto in Verdis I VESPRI SICILIANI und als Marquis d'Obigny in LA TRAVIATA. Zurück in den USA war Seth Carico Mitglied im renommierten Merola Program der Oper in San Francisco und gastierte als René in Tschaikowskis IOLANTA in New York und als Leonidas in Mark Adamos LYSISTRATA an der Fort Worth Opera.

Von der Spielzeit 2012/2013 bis zur Spielzeit 2018/2019 gehörte Seth Carico zum Ensemble der Deutschen Oper Berlin. Zu seinen Partien gehörten unter anderem Masetto in DON GIOVANNI, Biterolf in Wagners TANNHÄUSER, Angelotti und Mesner in TOSCA, Panthée in DIE TROJANER von Berlioz und Sprecher in DIE ZAUBERFLÖTE. In der Spielzeit 2014/2015 debütierte er mit großem Erfolg als Kassandra in der Neuinszenierung von Iannis Xenakis' ORESTEIA und wurde für diese Verkörperung für den renommierten FAUST-Preis des Deutschen Bühnenvereins nominiert. Darüber hinaus sang er die Titelpartie in DIE HOCHZEIT DES FIGARO, Junius in Brittens DIE SCHÄNDUNG DER LUCRETIA und Dulcamara in DER LIEBESTRANK, den Polizeikommissar in Schostakowitschs LADY MACBETH VON MZENSK, Abimélech in SAMSON UND DALILA sowie Farfarello in DIE LIEBE ZU DEN DREI ORANGEN. In der Spielzeit 2015/2016 war er in Neuinszenierungen von Meyerbeers VASCO DA GAMA als Don Pedro und in DIE SACHE MAKROPULOS als Dr. Kolenaty zu erleben; zu seinen weiteren Partien an der Deutschen Oper gehörten Leporello / DON GIOVANNI, Dulcamara / DER LIEBESTRANK, Biterolf / TANNHÄUSER und Sprecher / DIE ZAUBERFLÖTE.

Gastspiele führten Seth Carico u. a. als Kappadozier in SALOME zu den BBC Proms in London, als Figaro / DIE HOCHZEIT DES FIGARO an die Tulsa Opera und zum Deutschen Evangelischen Kirchentag, wo er bei der Uraufführung von Stephan Peiffers VOM ENDE DER UNSCHULD mitwirkte.

Sein Konzertrepertoire umfasst u. a. Bachs "Kaffeekantate", Dvoráks "Stabat Mater", Händels "Messias", Mendelssohns "Elias", Rossinis "Petite messe solennelle" und Verdis "Messa da Requiem".

Seth Carico musizierte mit renommierten Dirigenten, darunter Paolo Carignani, Pablo Heras-Casado, Matthias Foremny, Moritz Gnann, Axel Kober, Jacques Lacombe, Friedemann Layer, Gianandrea Noseda, Carlo Rizzi, Donald Runnicles, Ulf Schirmer und Steven Sloane und in den USA mit Orchestern wie dem Nashville Symphony, dem Chautauqua Symphony, dem Richmond Symphony, der Michigan Sinfonietta und dem Atlanta Ballet.
Schedule
Nixon in China
Tannhäuser und der Sängerkrieg auf Wartburg (concert version)
Videos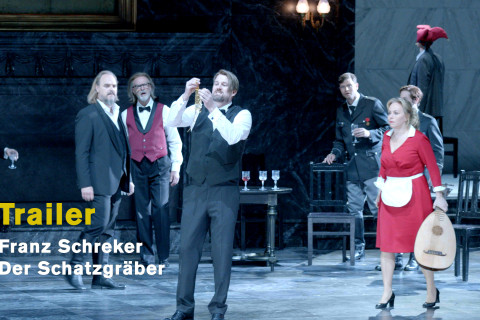 Video – 02:47 min.
Franz Schreker: Der Schatzgräber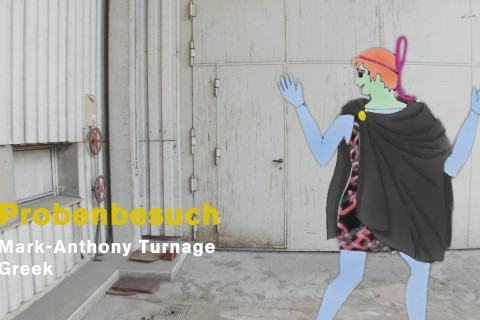 Video – 04:51 min.
Ein Probenbesuch: GREEK
Video – 01:41 min.
100 Sekunden mit: Seth Carico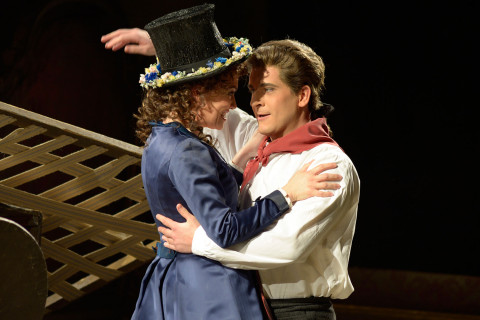 Video – 01:56 min.
Wolfgang Amadeus Mozart: Le Nozze di Figaro
Video – 02:07 min.
Brandt Brauer Frick und Martin Butler: Gianni
Video –
Lieblingsstücke ... mit Seth Carico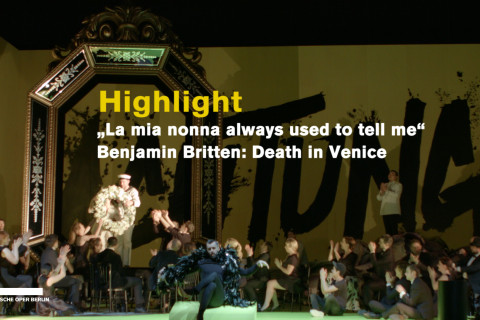 Video – 05:09 min.
"La mia nonna always used to tell me" (Death in Venice)
Video – 01:44 min.
Mark-Anthony Turnage: Greek
Video –
Oresteia - The Making-Of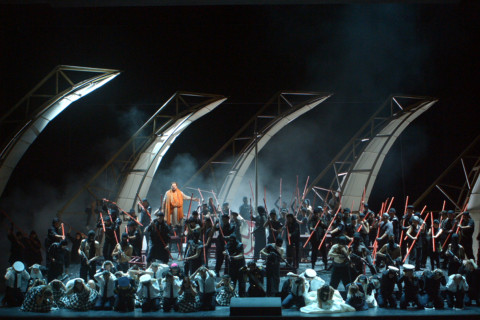 Video –
Vasco da Gama – The Making-Of
Video – 02:19 min.
Giacomo Meyerbeer: Le Prophète
Video –
Giacomo Meyerbeer: Vasco da Gama
Video – 01:32 min.
Don Quichotte ... Zur Einstimmung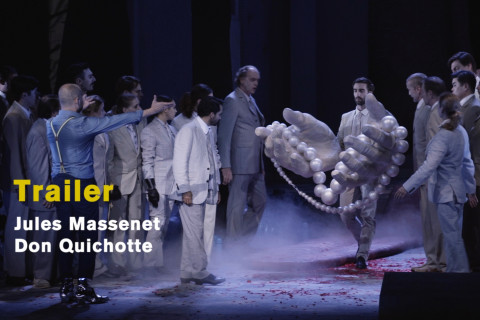 Video – 02:05 min.
Jules Massenet: Don Quichotte
Video –
Dmitrij Schostakowitsch: Lady Macbeth von Mzensk
Video – 04:11 min.
Death in Venice – The Making-Of
Video – 02:09 min.
Benjamin Britten: Death in Venice
Video – 02:14 min.
Aribert Reimann: L'Invisible
Video – 02:15 min.
L'Invisible: Publikumsstimmen zur Uraufführung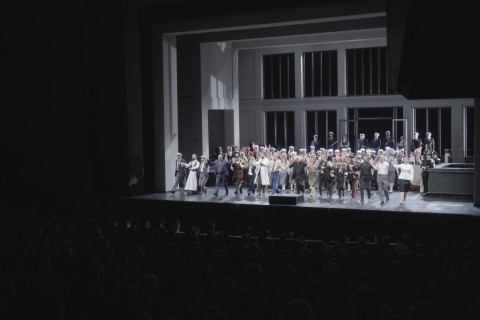 Video – 02:29 min.
Wozzeck: Publikumsstimmen zur Premiere
Video – 02:19 min.
Alban Berg: Wozzeck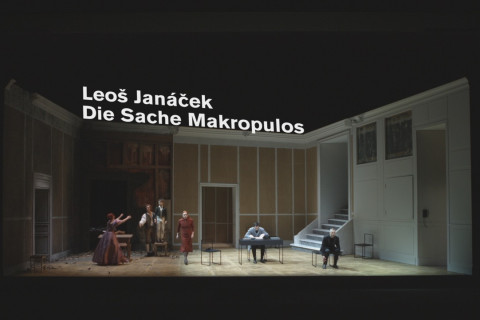 Video – 02:06 min.
Leos Janácek: Die Sache Makropulos
Video –
Jakop Ahlbom / Anne Champert: Hoffmann