Alexey Bogdanchikov
© Agentur
Der russische Bariton Alexey Bogdanchikov hat nach seinem Studium am Moskauer Staatlichen Tschaikowsky-Konservatorium und am Galina Vishnevskaya Opera Center eine internationale Karriere in einigen der führenden europäischen Opernhäuser begonnen und mit Dirigenten wie Kent Nagano, Daniel Oren, Renato Palumbo, Jesus Lopez-Cobos, Stefano Ranzani, Sir Donald Runnicles, Emmanuel Villaume, Jan Latham-Koenig, Francesco Ivan Ciampa und Johannes Fritzsch zusammengearbeitet.

Alexey Bogdanchikov hat den ersten Preis beim 57. Internationalen Wettbewerb "Voci Verdiane - Città di Busseto" im Juni 2019 gewonnen.

Seit September 2015 ist er Ensemblemitglied und führender Solist an der Staatsoper Hamburg, wo er sein Debüt als Rodrigue in der französischen Fassung von Verdis DON CARLO unter der Leitung von Renato Palumbo gab. In Hamburg sang er zahlreiche Hauptpartien wie die Titelrolle in EUGEN ONEGIN, Guglielmo in COSÌ FAN TUTTE, Il Conte di Almaviva in LE NOZZE DI FIGARO, Enrico Ashton in LUCIA DI LAMMERMOOR, Belcore in L'ELISIR D'AMORE, Figaro in IL BARBIERE DI SIVIGLIA, Marcello in LA BOHÈME, Prinz Eletsky in PIQUE DAME, Valentin in FAUST, Silvio in PAGLIACCI, Paolo Albiani in SIMON BOCCANEGRA, Sharpless in MADAMA BUTTERFLY, Harlekin in ARIADNE AUF NAXOS, Frank / Fritz in DIE TOTE STADT. Im April 2017 wurde er von der Staatsoper Hamburg mit dem Dr.-Wilhelm-Oberdörffer-Preis ausgezeichnet, einer Auszeichnung für den besten Sänger des Jahres im Ensemble.

Seit 2014 ist Alexey Bogdanchikov auch Mitglied des Ensembles der Novaya Opera Moskau und tritt am Kolobov-Theater in allen von ihm gesungenen Rollen auf.

Italienische Opernhäuser sind eine der wichtigsten Stationen in seiner Karriere. Er debütierte 2011 in Bologna als Wolfram in TANNHÄUSER und wurde mehrfach nach Italien eingeladen: als Paolo Albiani in SIMON BOCCANEGRA nach Piacenza und Modena an der Seite von Leo Nucci, als Belcore in L'ELISIR D'AMORE ans Teatro delle Muse in Ancona an der Seite von Francesco Meli und als Morales in CARMEN ans Teatro dell'Opera in Rom.

Ganz am Anfang seiner Karriere, in der Spielzeit 2011/2012, war er Mitglied des Stipendiaten-Programms der Deutschen Oper Berlin und sang Partien wie Ping in TURANDOT, Morales in CARMEN, Maximilian und Capitain in Bernsteins CANDIDE. Nun kehrt er in der Saison 2021/22 als Sharpless in MADAMA BUTTERFLY ans Haus an der Bismarckstraße zurück.

Alexey Bogdanchikov ist Preisträger mehrerer bedeutender Gesangswettbewerbe wie dem ARMEL Opera Festival and Competition 2010 (Szeged, Ungarn), Debut 2012 (Weikersheim, Deutschland), Neue Stimmen, 2013 (Gütersloh, Deutschland). Im Jahr 2013 vertrat er Russland in Cardiff beim BBC Singer of the World Competition.

Zu seinen jüngsten Engagements zählen EUGEN ONEGIN (Titelrolle), LUCIA DI LAMMERMOOR, MANON, COSÌ FAN TUTTE (Guglielmo), LA BOHÈME, MADAMA BUTTERFLY und DIE TOTE STADT in Hamburg, FAUST und LA BOHÈME an der Novaya Opera Moskau, IL BARBIERE DI SIVIGLIA beim Pafos Aphrodite Festival, zu seinen künftigen Projekten MANON, FAUST, GIANNI SCHICCHI, EUGEN ONEGIN, DON PASQUALE (Malatesta) in Hamburg, ANDREA CHENIER (Gerard, Rollendebüt) am Theater Sankt Gallen.
Schedule
Videos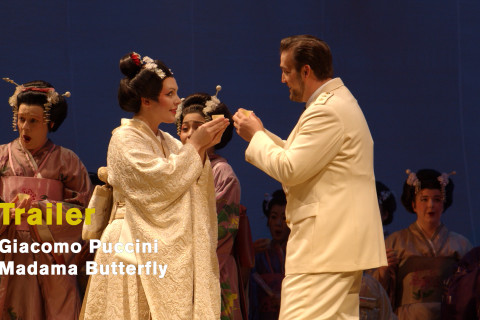 Video – 02:24 min.
Giacomo Puccini: Madama Butterfly