Ronnita Miller
©
Die US-amerikanische Mezzosopranistin Ronnita Miller stammt aus Florida und studierte an der Manhattan School of Music und der Juillard Opera School, bevor sie für zwei Jahre in das Domingo-Thornton Programm der Los Angeles Opera aufgenommen wurde. In den USA sang sie bisher unter anderem an den Opernhäusern von New York, San Francisco und Los Angeles, so unter anderem als erste Norn in Robert Lepages spektakulärer Neuproduktion von DER RING DES NIBELUNGEN an der Metropolitan Opera.

Seit der Spielzeit 2013/2014 gehört Ronnita Miller zum Ensemble der Deutschen Oper Berlin. Sie debütierte hier als Grimgerde / DIE WALKÜRE und als erste Norn / GÖTTERDÄMMERUNG. Seitdem hat Ronnita Miller an der Deutschen Oper Berlin viele Rollen ihres Fachs verkörpert, so Anna / DIE TROJANER, Dryade / ARIADNE AUF NAXOS, Bianca / DIE SCHÄNDUNG DER LUCRETIA, Fenena / NABUCCO, Geneviève / PELLEAS UND MELISANDE und Marthe in Gounods FAUST. In dieser Spielzeit wird sie zudem ihr Rollendebüt als Fricka / DIE WALKÜRE mit dem Odense Symphony Orchestra unter Alexander Vedernikov geben.

Gastspiele führen die Sängerin immer wieder an die Metropolitan Opera New York, die Lyric Opera of Chicago und die San Francisco Opera.
Schedule
Videos
Video – 05:26 min.
Der fliegende Holländer – The Making-Of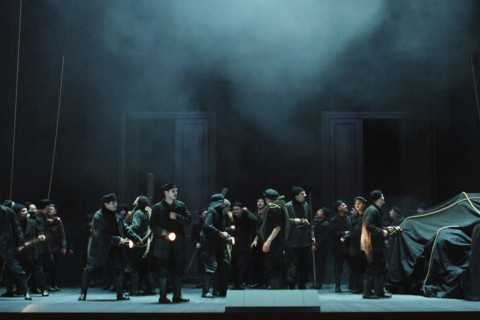 Video – 02:03 min.
Richard Wagner: Der fliegende Holländer
Video – 01:56 min.
Wolfgang Amadeus Mozart: Le Nozze di Figaro
Video –
Faust – Hinter den Kulissen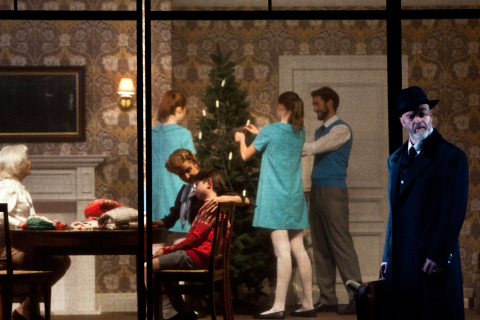 Video – 02:14 min.
Aribert Reimann: L'Invisible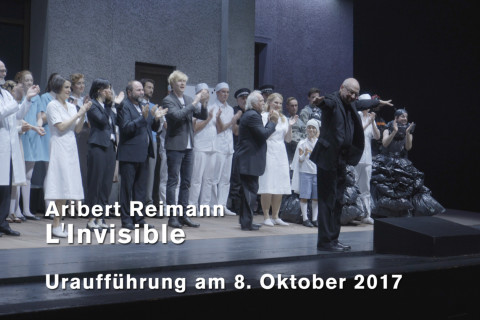 Video – 02:15 min.
L'Invisible: Publikumsstimmen zur Uraufführung