Christian Spuck
©
Christian Spuck stammt aus Marburg und wurde an der John Cranko Schule in Stuttgart ausgebildet. Seine tänzerische Laufbahn begann er in Jan Lauwers' Needcompany und Anne Teresa de Keersmaekers Ensemble "Rosas". 1995 wurde er Mitglied des Stuttgarter Balletts und war von 2001 bis 2012 Hauschoreograf der Compagnie. In Stuttgart kreierte er fünfzehn Uraufführungen, darunter die Handlungsballette LULU. EINE MONSTRETRAGÖDIE nach Frank Wedekind, DER SANDMANN und DAS FRÄULEIN VON S. nach E.T.A. Hoffmann.

Darüber hinaus hat Christian Spuck mit zahlreichen namhaften Ballettcompagnien in Europa und den USA gearbeitet. Für das Königliche Ballett Flandern entstand THE RETURN OF ULYSSES (Gastspiel beim Edinburgh Festival), beim Norwegischen Nationalballett Oslo wurde WOYZECK nach Georg Büchner uraufgeführt. Das Ballett DIE KINDER beim Aalto Ballett Theater Essen wurde für den "Prix Benois de la Danse" nominiert, das ebenfalls in Essen uraufgeführte Ballett LEONCE UND LENA nach Georg Büchner wurde von den Grands Ballets Canadiens de Montreal und vom Stuttgarter Ballett übernommen. Die Uraufführung von POPPEA//POPPEA für Gauthier Dance am Theaterhaus Stuttgart wurde 2010 von der Zeitschrift "Dance Europe" zu den zehn erfolgreichsten Tanzproduktionen weltweit gewählt sowie mit dem deutschen Theaterpreis Der Faust 2011 und dem italienischen Danza/Danza-Award ausgezeichnet. Immer häufiger ist Christian Spuck in jüngerer Zeit im Bereich Oper tätig. Auf Glucks ORPHÉE ET EURIDICE an der Staatsoper Stuttgart folgten Verdis FALSTAFF am Staatstheater Wiesbaden sowie Berlioz' LA DAMNATION DE FAUST und Wagners FLIEGENDER HOLLÄNDER an der Deutschen Oper Berlin. Im März 2021 wurde am Moskauer Bolschoitheater sein Ballett ORLANDO nach Virginia Woolf uraufgeführt.

Ab der Saison 2012/13 war Christian Spuck Direktor des Balletts Zürich. Dort waren seine Choreografien ROMEO UND JULIA, LEONCE UND LENA, WOYZECK, DER SANDMANN, MESSA DA REQUIEM (als Koproduktion von Oper und Ballett Zürich), NUSSKNACKER UND MAUSEKÖNIG sowie DORNRÖSCHEN zu sehen. Das 2014 in Zürich uraufgeführte Ballett ANNA KARENINA nach Lew Tolstoi wurde 2016 in Oslo und am Moskauer Stanislawski-Theater sowie 2017 vom Koreanischen Nationalballett in Seoul und vom Bayerischen Staatsballett ins Repertoire übernommen. 2018 hatte in Zürich Christian Spucks Ballett WINTERREISE Premiere, für das er mit dem "Prix Benois de la Danse 2019" ausgezeichnet wurde. 2019 folgte beim Ballett Zürich Helmut Lachenmanns DAS MÄDCHEN MIT DEN SCHWEFELHÖLZERN (Auszeichnung als "Produktion des Jahres" und "Kompanie des Jahres" für das Ballett Zürich durch die Zeitschrift "tanz").

Seit der Saison 2023/24 ist Christian Spuck Intendant des Staatsballetts Berlin. Hier sind zwei seiner Choreografien im Spielplan: MESSA DA REQUIEM und BOVARY (Uraufführung am 20. Oktober 2023).
Schedule
Videos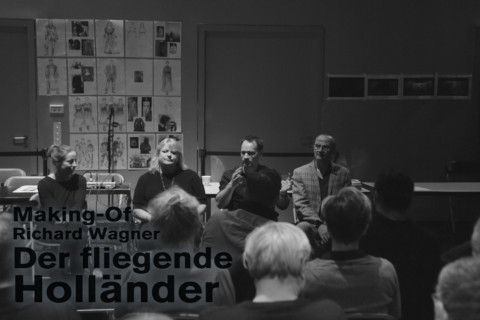 Video – 05:26 min.
Der fliegende Holländer – The Making-Of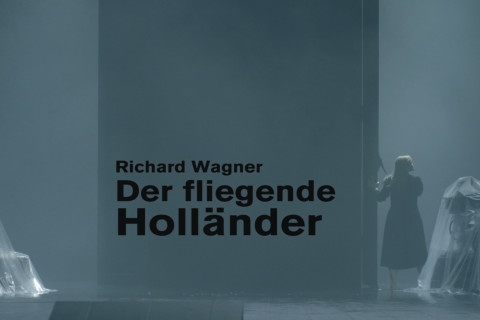 Video – 02:03 min.
Richard Wagner: Der fliegende Holländer
Video – 04:39 min.
"Autrefois un roi de Thulé" (Fausts Verdammnis)
Video –
Hector Berlioz: La damnation de Faust