Alexandra Hutton
©
Die australische Sopranistin Alexandra Hutton studierte am Royal College of Music London und feierte 2012 ihr internationales Operndebüt als Papagena in DIE ZAUBERFLÖTE an der Deutschen Oper Berlin. Seit der Spielzeit 2015/2016 ist sie Ensemblemitglied der Deutschen Oper Berlin und singt hier u. a. Susanna in LE NOZZE DI FIGARO, Musetta in LA BOHÈME, Despina in COSÌ FAN TUTTE, Zerlina in DON GIOVANNI, Lisette in LA RONDINE, Xenia in BORIS GODUNOW, Adele in DIE FLEDERMAUS, Lisa in LA SONNAMBULA, den 1. Knappen und ein Blumenmädchen in Wagners PARSIFAL sowie Schönbergs "Pierrot Lunaire" im Rahmen der Tischlereikonzerte. Zu ihrem Repertoire zählen u. a. Comtesse Adele in LE COMTE ORY, Blonde in DIE ENTFÜHRUNG AUS DEM SERAIL, Rosina in IL BARBIERE DI SIVIGLIA und Marzelline in FIDELIO. Sie wurde durch das Britten-Pears-Programme gefördert und ist Preisträgerin des Internationalen Hans Gabor Belvedere Gesangswettbewerbs.

2011 trat sie als Miss Wordsworth in ALBERT HERRING beim Aldeburgh Festival auf und debütierte mit dem Royal Philharmonic Orchestra in Goreckis 3. Sinfonie. 2013 kehrte sie zum Aldeburgh Festival zurück als 1. Nichte in PETER GRIMES on the beach. Mit dem Rundfunk-Sinfonieorchester Berlin sang sie Taumännchen und Sandmännchen in HÄNSEL UND GRETEL unter der Leitung von Marek Janowski. Ein Mitschnitt dieses Konzertes wurde bei Pentatone auf CD veröffentlicht. Ende 2017 gab sie ihr Debüt im Berliner Konzerthaus mit Werken von Bach und Händel, begleitet vom Kammerorchester Berlin. An der Staatsoper Berlin sang sie Annina in LA TRAVIATA unter der Leitung von Daniel Barenboim. Beim Musique Cordiale Festival in Frankreich sang sie 2016 Queen of Sheba und 1st Harlot in Händels SOLOMON.
Schedule
Videos
Video – 11:01 min.
Ein Pausenbesuch bei Francesca da Rimini
Video – 03:28 min.
Michael Hirsch und Henry Purcell: Dido
Video – 06:08 min.
Weihnachtslieder-Studio: White Christmas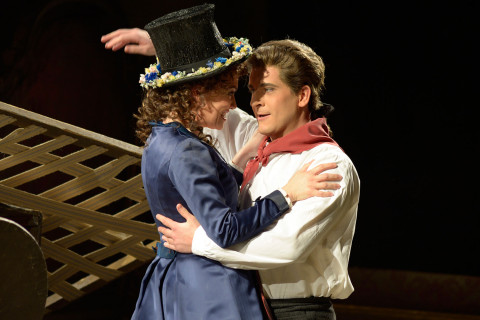 Video – 01:56 min.
Wolfgang Amadeus Mozart: Le Nozze di Figaro
Video – 03:37 min.
Probenbesuch: La Sonnambula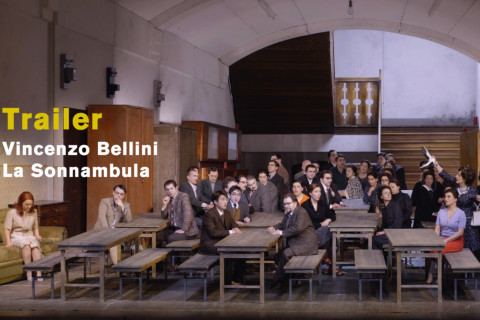 Video – 02:33 min.
Vincenzo Bellini: La Sonnambula
Video – 01:49 min.
Giacomo Puccini: La Rondine
Video –
La Rondine – The Making-Of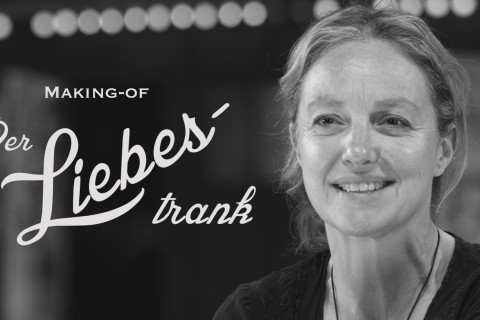 Video –
Der Liebestrank – The Making-Of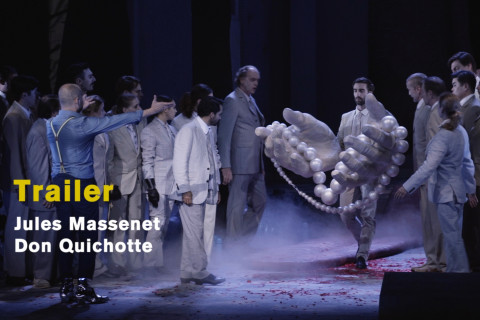 Video – 02:05 min.
Jules Massenet: Don Quichotte
Video – 01:40 min.
100 Sekunden mit: Alexandra Hutton
Video –
Jakop Ahlbom / Anne Champert: Hoffmann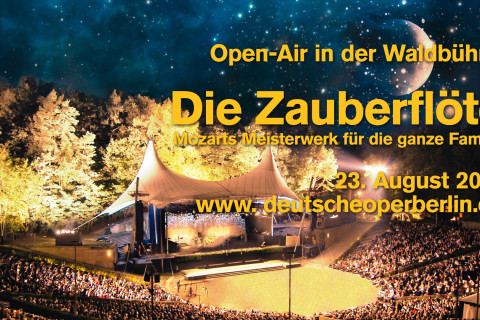 Video –
Open-Air in der Waldbühne: Die Zauberflöte
Video – 03:55 min.
Wir aus Glas