Misha Kiria
© Simon Pauly
Der georgische Bariton Misha Kiria absolvierte sein Gesangsstudium am Staatlichen Konservatorium Tiflis und an der Accademia Teatro alla Scala in Mailand. Zu seinem Repertoire gehören Rollen wie Bartolo in IL BARBIERE DI SIVIGLIA, Don Magnifico in LA CENERENTOLA, Don Alfonso in COSÌ FAN TUTTE und die Titelrolle in FALSTAFF. Er wurde zu renommierten Bühnen wie dem Teatro alla Scala, der Niederländischen Nationaloper, dem Teatro Filarmonico in Verona, den Bregenzer Festspielen und andere eingeladen.

In der Saison 2019/20 sang er an der Deutschen Oper Berlin die Partie des Fra Melitone in Frank Castorfs Neuproduktion von LA FORZA DEL DESTINO unter Leitung von Paolo Carignani und debütierte 2018/19 am Teatro Real als Falstaff in einer Neuproduktion von Laurent Pelly und Daniele Rustioni. Später nahm er an der Tournee des Glyndebourne Opera Festivals als Dulcamara in L'ELISIR D'AMORE teil.

Zu den Höhepunkten der letzten Spielzeiten zählen sein Debüt als FALSTAFF in einer Neuproduktion beim Verdi Festival in Parma, die Rolle des Bartolo in einer Neuproduktion von IL BARBIERE DI SIVIGLIA an der De National Opera in Amsterdam und die Rolle des Lord Sidney in einer Neuproduktion von IL VIAGGIO A REIMS an der Deutschen Oper Berlin. Die Titelpartie in FALSTAFF sang er außerdem am Fondazione Teatro della Fortuna Fano, am Teatro dell'Aquila Fermo, am Teatro Marrucino di Chieti, am Teatro Ventidio Basso, Blansac / LA SCALA DI SETA am Teatro alla Scala, die Rolle des Cavaliere Belfiore in UN GIORNO DI REGNO am Teatro Filarmonico di Verona und die Rolle des Don Magnifico in LA CENERENTOLA am Frankfurter Opernhaus sowie Zarete in IL PARIA in der Barbican Hall in London. Er war in LA CENERENTOLA in Las Palmas, CAVALLERIA RUSTICANA und PAGLIACCI in Valencia, DIE VERLOBUNG IM KLOSTER in Amsterdam und IL TURCO IN ITALIA in Madrid zu sehen.

Zu seinen jüngsten Engagements gehören DON QUICHOTTE und IL BARBIERE DI SIVIGLIA in Berlin, ANIMAL FARM in Amsterdam, IL TURCO IN ITALIA in Madrid, DON PASQUALE und LA CENERENTOLA in Wien, LA FILLE DU REGIMENT in München, Dulcamara / L'ELISIR D'AMORE am Teatro Verdi di Salerno, Don Geronio / IL TURCO IN ITALIA an der Bayerischen Staatsoper in München, Gianni Schicchi bei den Salzburger Festspielen, Paolo / SIMON BOCCANEGRA in Toyko sowie Alfio / CAVALLERIA RUSTICANA in Turin.
Schedule
Il trittico
The Barber of Seville
Videos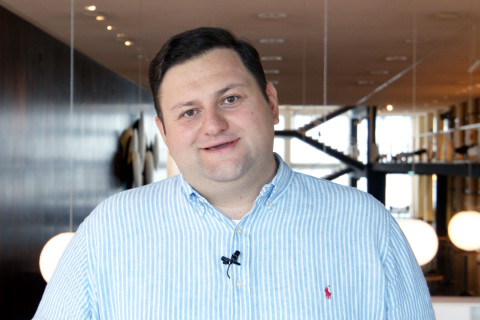 Video – 02:00 min.
120 Sekunden mit: Misha Kiria
Video – 02:47 min.
Giacomo Puccini: Il trittico
Video – 07:40 min.
"Ah! perché la conobbi?" (Il viaggio a Reims)
Video – 14:13 min.
Ritornell und Parade der Nationen (Finale - Il viaggio a Reims)
Video – 02:09 min.
Gioacchino Rossini: Il viaggio a Reims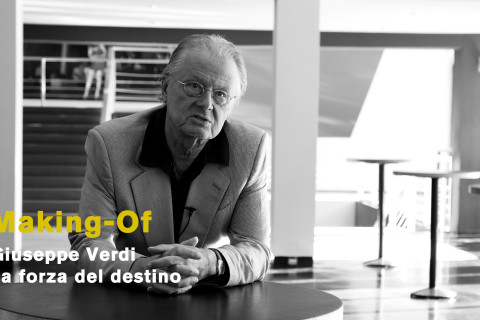 Video – 04:44 min.
La forza del destino – The Making-Of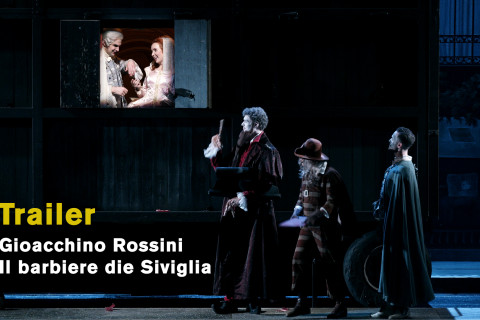 Video – 02:15 min.
Gioacchino Rossini: Il barbiere di Siviglia (2021)