Günter Krämer
©
Günter Krämer war von 1995 bis 2002 Generalintendant der Bühnen der Stadt Köln, davor seit 1990 Intendant des Kölner Schauspielhauses.

Er wurde in Neustadt a. d. Weinstraße geboren, studierte Germanistik, Geschichte und Philosophie an den Universitäten Heidelberg und Freiburg und war zunächst Lehrer in Mannheim. 1970 begann seine Regietätigkeit (u. a. Uraufführungen von Friederike Roth und Tankred Dorst).

Erste Stationen waren Wiesbaden, Köln, Hannover, 1975 bis 1979 die Staatlichen Schauspielbühnen Berlin. 1980 bis 1984 war er Oberspielleiter am Staatstheater Stuttgart; 1984 bis 1989 Leiter des Bremer Schauspiels. Am Berliner Theater des Westens inszenierte er 1987 DIE DREIGROSCHENOPER. 1979 begann Günter Krämer auch Oper zu inszenieren.

Sein Repertoire umfasst klassische wie zeitgenössische Werke. Er wurde mehrfach für seine Arbeiten zum "besten Regisseur" ernannt, so in der Opernwelt und in Capital u. a. für Janáceks DIE SACHE MAKROPULOS an der Deutschen Oper Berlin, Pendereckis DIE TEUFEL VON LOUDON in Düsseldorf und AUFSTIEG UND FALL DER STADT MAHAGONNY in Hamburg.

An der Deutschen Oper Berlin inszenierte Günter Krämer seit 1986 sieben Opern: einen "slawischen Zyklus" mit KATJA KABANOWA, LADY MACBETH VON MZENSK und DIE SACHE MAKROPULOS; zum Mozart-Jahr 1991 als seine ersten Mozart-Opern DIE ENTFÜHRUNG AUS DEM SERAIL und DIE ZAUBERFLÖTE, 1999 AUFSTIEG UND FALL DER STADT MAHAGONNY sowie 1994 Francis Poulencs selten gespielte Oper DIALOGE DER KARMELITERINNEN, die seine Fähigkeit zur intensiven Personenführung besonders herausstellte.

Für die Hamburgische Staatsoper erarbeitete er 1984 Luigi Nonos INTOLLERANZA, 1989 Franz Schrekers DER SCHATZGRÄBER, 1992/93 Richard Wagners RING und 1996 die Uraufführung von Alexander Zemlinskys KÖNIG KANDAULES, für Düsseldorf 1986 Erich Wolfgang Korngolds DIE TOTE STADT, 1987 Franz Schrekers DIE GEZEICHNETEN, 1988 Giuseppe Verdis MACBETH, an der Komischen Oper Berlin 1989 Carl Maria von Webers DER FREISCHÜTZ, für die Bayerische Staatsoper München 1993 LA TRAVIATA und 1995 Hans Werner Henzes DER JUNGE LORD, für die Kölner Oper 1995 ELEKTRA und für die Pariser Opéra Comique die Uraufführung von Lars Gefors' CLARA.
The Magic Flute
The Magic Flute
Videos
Video – 04:17 min.
"Dies Bildnis ist bezaubernd schön" (Die Zauberflöte)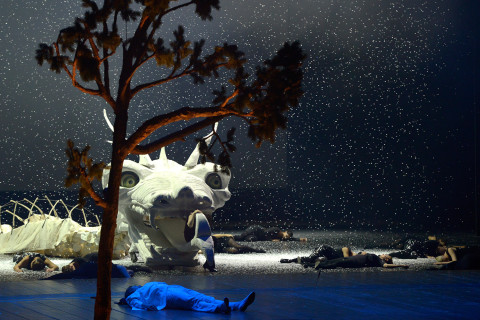 Video –
Wolfgang Amadeus Mozart: Die Zauberflöte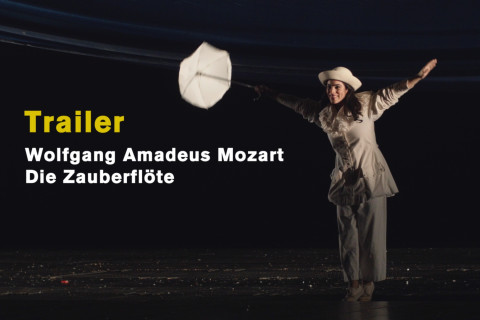 Video – 02:15 min.
Wolfgang Amadeus Mozart: Die Zauberflöte (2019)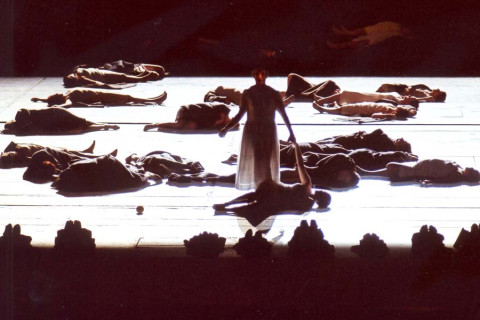 Video –
Francis Poulenc: Dialoge der Karmeliterinnen