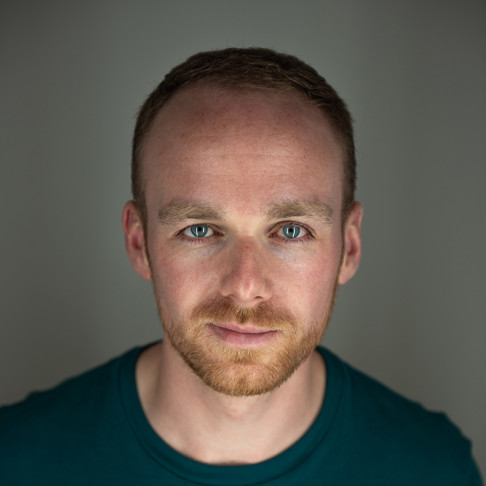 Padraic Rowan
© Andrew Bogard
Padraic Rowan stammt aus Irland und absolvierte zunächst ein Grundstudium in Internationalen Beziehungen an der Dublin City University, bevor er sich zu einem Gesangstudium entschloss. An der Royal Irish Academy of Music wurde er von Mary Brennan und Brenda Hurley ausgebildet und beendete 2013 sein Studium mit einem Masterabschluss.

Padraic Rowan erhielt namhafte Stipendien und ist Gewinner zahlreicher Wettbewerbe. 2016 gewann er das Next Generation Stipendium des Arts Council of Ireland, das Jim McNaughton/TileStyle-Stipendium und erhielt den ersten Preis beim Internationalen Gesangswettbewerb Les Azuriales. Zu seinen weiteren Auszeichnungen gehören der Glyndebourne Wessex Award 2014 und der Irené Sandford Award der Royal Irish Academy of Music 2013.

Als Jerwood Young Artist war er als Sailor in Brittens BILLY BUDD bei der Glyndebourne Festival Opera, den BBC Proms und der Brooklyn Academy of Music zu hören, darüber hinaus coverte er 2013/2014 mehrere Partien beim Glyndebourne Festival und der Glyndebourne Touring Opera. 2016/2017 war Padraic Rowan Mitglied im Opernstudio der Oper Stuttgart. Dort sang er unter anderem Masetto / DON GIOVANNI, Oberpriester des Baal / NABUCCO und 5. Jude / SALOME. 2017/2018 nahm Padraic Rowan als Solist an einer Tournee mit dem Jardin des Voix teil, bei der die Akademie für Junge Sänger des Ensembles Les Arts Florissants unter der Leitung von William Christie und Paul Agnew englische Barockmusik aufführte. Die Titelpartie in LE NOZZE DI FIGARO, Angelotti in TOSCA und Alidoro in LA CENERENTOLA sang er in Neuproduktionen am Theater Coburg.

Bei den Salzburger Festspielen debütierte er im Sommer 2018 als Littore, Famigliare und Console in L'INCORONAZIONE DI POPPEA unter der Leitung von William Christie. 2018/2019 sang er an der Irish National Opera die Partie des Sprecher in einer Neuinszenierung der ZAUBERFLÖTE und gastierte als Masetto am Theater Regensburg und Theseus in Britten's A MIDSUMMER NIGHT'S DREAM an der Neville Holt Opera.

Als Konzertsolist sang Padraic Rowan 2019 die Basspartie in Händels "Messiah" auf einer Asien-Tournée mit Les Arts Florissants unter der Leitung von William Christie. Er gastiert regelmäßig beim RTÉ National Symphony Orchestra und dem RTÉ Concert Orchestra in Irland und sang unter der Leitung von Emmannuelle Haïm Arien von Händel im Rahmen der Académie du Festival d'Aixen-Provence 2015.

Seit der Spielzeit 2019/2020 gehört Padraic Rowan zum Ensemble der Deutschen Oper Berlin. Zu seinen Partien gehören unter anderem Mesner / TOSCA, Roucher / ANDREA CHÉNIER sowie Theseus in der Neuinszenierung von A MIDSUMMER NIGHT'S DREAM und Donner in DAS RHEINGOLD auf dem Parkdeck. Mit den Partien Momus und Satyr in Rameaus PLATÉE gibt er 2020/2021 unter William Christie und in einer Inszenierung von Robert Carsen seine Hausdebüts am Theater an der Wien und am Gran Teatre del Liceu in Barcelona. An der Deutschen Oper Berlin wird er die Partie des Jesus in der Neuproduktion von Bachs MATTHÄUS-PASSION singen und an der Oper Leipzig als Danieli in Wagners DAS LIEBESVERBOT gastieren.
Schedule
Videos
Video – 02:42 min.
Giuseppe Verdi: Nabucco (2022)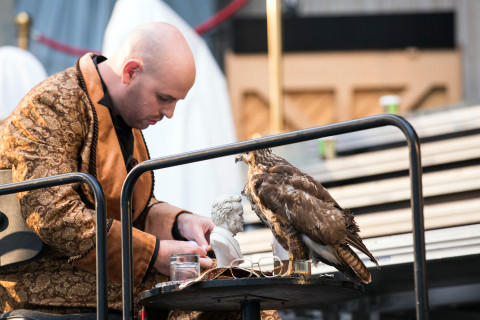 Video – 02:13 min.
Jonathan Dove / Richard Wagner: Das Rheingold auf dem Parkdeck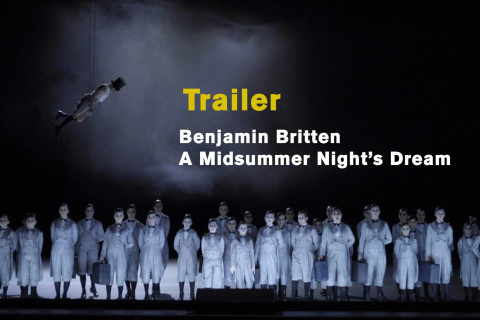 Video – 02:17 min.
Benjamin Britten: A Midsummer Night's Dream