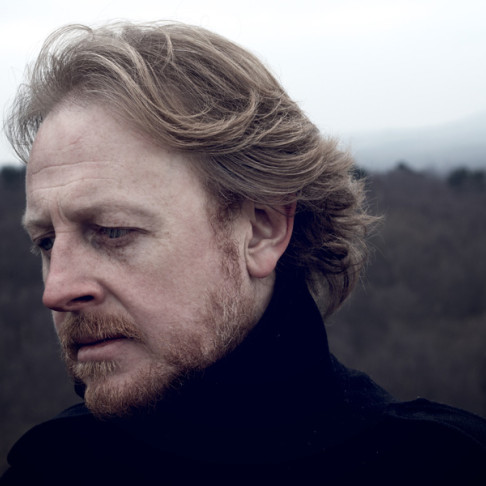 Iain Paterson
©
Iain Paterson ist einer der führenden Helden-Baritone unserer Zeit. Für die Spielzeit 2022/23 stehen zwei Neuproduktionen von SALOME auf seinem Programm: Zunächst an der Opéra national de Paris (Regie: Lydia Steier, Leitung: Simone Young), dann an der Wiener Staatsoper unter Philippe Jordan. In Wien ist er auch wieder als Kurwenal in TRISTAN UND ISOLDE zu erleben. An der Bayerischen Staatsoper ist er ebenfalls als Kurwenal und Jochanaan zu Gast. Im Festspielhaus Baden-Baden singt er Amfortas in einer konzertanten Aufführung des 3. Aufzugs von PARSIFAL.

International tritt Iain Paterson als Wotan und Wanderer / DER RING DES NIBELUNGEN, Holländer / DER FLIEGENDE HOLLÄNDER, Kurwenal / TRISTAN UND ISOLDE, Amfortas / PARSIFAL, Hans Sachs / DIE MEISTERSINGER VON NÜRNBERG, Gunther / GÖTTERDÄMMERUNG, Jochanaan / SALOME, Orest / ELEKTRA, Förster / DAS SCHLAUE FÜCHSLEIN und Balstrode / PETER GRIMES auf.

Iain Paterson ist regelmäßiger Gast an allen großen internationalen Opernhäusern wie der Opéra national de Paris, wo er Wotan und Wanderer in Wagners RING unter der Leitung von Philippe Jordan sang, der Staatsoper Berlin, an der er sich ebenfalls als Wotan und Wanderer in einem RING-Zyklus unter der Leitung von Daniel Barenboim präsentierte, so wie auch an der Deutschen Oper Berlin unter Leitung von Sir Donald Runnicles, der Wiener Staatsoper, der Bayerische Staatsoper, wo er als Balstrode gefeiert wurde, dem Royal Opera House Covent Garden London, der Lyric Opera Chicago, der Houston Grand Opera, der Oper Leipzig, der Semperoper Dresden, der Niederländische Nationaloper in Amsterdam, dem Teatro dell'Opera di Roma, dem Théâtre Royal de la Monnaie und der Oper Frankfurt. Er war Mitglied des Ensembles der English National Opera und debütierte dort in Rollen wie Gunther, Figaro, Leporello, Colline und Amonasro. Er trat als Leontes in der Weltpremiere von Ryan Wigglesworths Oper THE WINTER'S TALE auf, die auf William Shakespeares Drama basiert.

Bei den Bayreuther Festspielen trat er als Kurwenal / TRISTAN UND ISOLDE in einer Inszenierung von Katharina Wagner unter der Leitung von Christian Thielemann und als Wotan / DAS RHEINGOLD unter der Leitung von Marek Janowski auf.

Bei den BBC Proms trat er zusammen mit der Staatskapelle Berlin und Daniel Barenboim auf und beim Edinburgh Festival sang er Schönbergs "Gurre-Lieder" mit dem BBC Scottish Symphony Orchestra und Donald Runnicles. Er wird regelmäßig zu Konzerten mit dem Hallé-Orchester eingeladen.

Er sang Beethovens Symphonie Nr. 9 mit dem London Symphony Orchestra, dem Cleveland Orchestra, dem Los Angeles Philharmonic, dem City of Birmingham Symphony Orchestra, dem Hallé Orchestra, dem BBC Symphony und dem BBC Philharmonic und führte Elgars "Dream of Gerontius" mit dem Bournemouth Symphony Orchestra und beim Edinburgh Festival auf.

Iain Paterson arbeitet mit vielen der wichtigsten Dirigenten unserer Zeit zusammen, darunter Daniel Barenboim, James Levine, Christian Thielemann, Sir Antonio Pappano, Andris Nelsons, Philippe Jordan, Sir Simon Rattle, Kent Nagano, Christophe von Dohnányi, Vasily Petrenko, Gianandrea Noseda, Edward Gardner, Sir Donald Runnicles und Sir Mark Elder. Er studierte an der Royal Scottish Academy of Music and Drama bei Neilson Taylor.
Schedule
Der Ring des Nibelungen – Das Rheingold
Der Ring des Nibelungen – Siegfried
Videos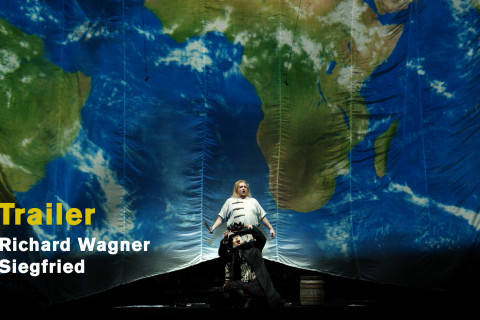 Video – 02:30 min.
Richard Wagner: Siegfried