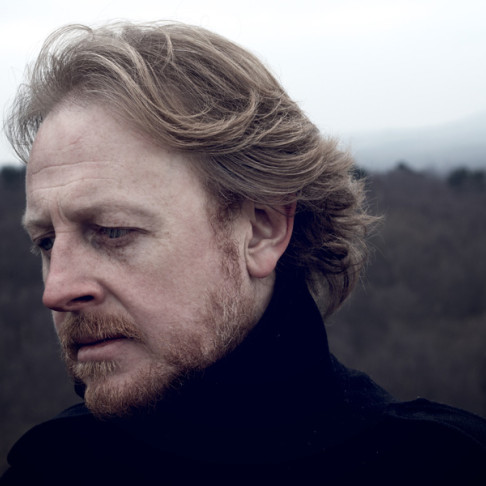 Iain Paterson
©
Iain Paterson zählt zu den führenden Vertretern seines Fachs und ist regelmäßig Gast an den bedeutendsten Opernhäusern und bei den wichtigsten Festivals. Nach seinem Debüt im Juni 2016 kehrte er im Oktober 2018 für eine Neuproduktion von MEDEA an die Staatsoper Berlin zurück. Die Lyric Opera Chicago hat den Bariton als Orest / ELEKTRA verpflichtet. An der Oper Leipzig ist er als Holländer sowie als Wotan/Wanderer in DER RING DES NIBELUNGEN zu hören Die Deutsche Oper Berlin präsentiert ihn ebenfalls als Holländer. Mit dem Hallé Orchester führt er als Amfortas den 3. Akt PARSIFAL konzertant auf.

2017/18 gab er sein Debüt an der Semperoper Dresden als Gunther / GÖTTERDÄMMERUNG. Weitere Engagements führten ihn nach Amsterdam (TRISTAN UND ISOLDE), Bergen (DER FLIEGENDE HOLLÄNDER) und Rom (DER FLIEGENDE HOLLÄNDER, konzertant). Außerdem führte ihn ein Gastspiel nach Hallé, wo es zwei konzertante Aufführungen von SIEGFRIED gab.

2016/17 gab er sein Rollendebüt als Der Fliegende Holländer an der Vlaamse Opera und er kehrte an die English National Opera zurück, die ihn als Leontes in der Uraufführung von Ryan Wigglesworth Oper THE WINTER'S TALE nach William Shakespeare gewonnen hat. Außerdem war er an der Deutschen Oper Berlin in DIE WALKÜRE und in DER FLIEGENDE HOLLÄNDER an der Oper Frankfurt zu hören. Im Juli und August 2017 war er wieder zu Gast bei den Bayreuther Festspielen, wo er in TRISTAN UND ISOLDE und DAS RHEINGOLD auftrat.

Im Juni 2016 gab er sein Debüt an der Berliner Staatsoper als Wotan/Wanderer in Aufführungen des RING unter der Leitung von Daniel Barenboim. In der Saison 2015/16 sang er erstmals Wanderer / SIEGFRIED an der Houston Grand Opera, kehrte an die Wiener Staatsoper als Jochanaan / SALOME und Orest / ELEKTRA zurück, debütierte als Jochanaan an der Stuttgarter Staatsoper und sang Beethoven 9. Sinfonie mit dem London Symphony Orchestra. Nach seinem Bayreuth-Debüt 2015 als Kurwenal / TRISTAN UND ISOLDE kehrte Paterson 2016 als Wotan / DAS RHEINGOLD und Kurwenal zu den Festspielen zurück. Schönbergs "Gurre-Lieder" führten ihn mit dem BBC Scottish Symphony Orchestra unter Donald Runnicles zum Edinburgh Festival.

Zu den Höhepunkten seiner bisherigen Laufbahn zählen seine Debüts als Kurwenal am Royal Opera House Covent Garden, Hans Sachs / DIE MEISTERSINGER VON NÜRNBERG an der English National Opera und Wotan / DAS RHEINGOLD und DIE WALKÜRE an der Houston Grand Opera. Als Wotan in DAS RHEINGOLD war er auch an der Oper Leipzig sowie bei den BBC Proms mit der Staatskapelle Berlin unter Daniel Barenboim zu hören. Er sang Orest in Covent Garden, debütierte als Captain Balstrode / PETER GRIMES an der Wiener Staatsoper, interpretierte die Partie auch an der English National Opera, gab sein Rollendebüt als Amfortas / PARSIFAL beim Beijing Festival, verkörperte die Titelpartie in DON GIOVANNI an der Vlaamse Opera und an der ENO, war als Fasolt / DAS RHEINGOLD am Teatro alla Scala verpflichtet und als Förster / DAS SCHLAUE FÜCHSLEIN an der Bergen National Opera sowie als Peneois / DAPHNE an La Monnaie Bruxelles zu hören.

Ebenso wie in der Oper ist Iain Paterson auch im Konzertbereich erfolgreich. Mit dem Hallé Orchestra sang er Aufführungen von Vaughan Williams "Sancta Civitas" unter Sir Mark Elder, Hans Sachs in DIE MEISTERSINGER VON NÜRNBERG und in Elgars "The Kingdom". In Beethovens 9. Sinfonie war er bislang mit dem CBSO, dem Los Angeles Philharmonic, dem Cleveland Orchestra, Hallé Orchestra, BBC Symphony and BBC Philharmonic zu hören. In Elgars "Dream of Gerontius" trat er mit dem Bournemouth Symphony Orchestra und beim Edinburgh Festival auf, war in Elgars "The Kingdom" mit dem London Symphony Orchestra zu hören und sang den Christus in der "Matthäuspassion" mit dem Royal Liverpool Philharmonic.

Iain Paterson arbeitet mit vielen führenden Dirigenten unserer Zeit zusammen, darunter mit Daniel Barenboim, James Levine, Christian Thielemann, Sir Antonio Pappano, Andris Nelsons, Philippe Jordan, Sir Simon Rattle, Kent Nagano, Christophe von Dohnányi, Vasily Petrenko, Gianandrea Noseda, Edward Gardner und Sir Mark Elder. Er studierte an der Royal Scottish Academy of Music and Drama bei Neilson Taylor. Zu Beginn seiner Karriere gehörte er fest zum Ensemble der ENO und war hier in zahlreichen Rollen wie Gunther, Figaro, Leporello, Colline und Amonasro zu hören.
Schedule
Videos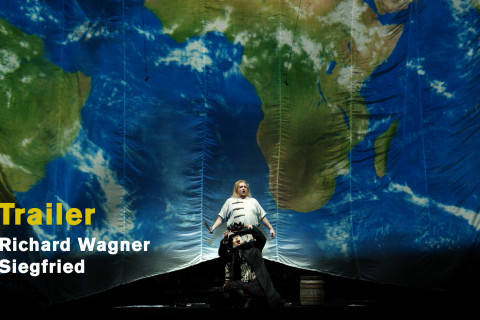 Video – 02:30 min.
Richard Wagner: Siegfried