Patrick Guetti
© Simon Pauly
Der Bass Patrick Guetti, der von Anne Midgette in der Washington Post als "standout whose sound was warm and rich" bezeichnet wurde, kehrte in der Spielzeit 2021/2022 als festes Ensemblemitglied an die Deutsche Oper Berlin zurück. Zu seinen Rollendebüts gehören Bottom in A MIDSUMMER NIGHT'S DREAM, Procida in einer Neuproduktion von LES VÊPRES SICILIENNES und König / AIDA, darüber hinaus Basilio / IL BARBIERE DI SIVIGLIA, Osmin / DIE ENTFÜHRUNG AUS DEM SERAIL, Zweiter Geharnischter in DIE ZAUBERFLÖTE und Sciarrone in TOSCA.

In der Spielzeit 2020/2021 gab Guetti sein Rollendebüt als Fafner in der Jonathan-Dove-Adaption von DAS RHEINGOLD und sein Hausdebüt an der Bayerischen Staatsoper als Montano in OTELLO. An der Opera Philadelphia war Guetti für sein Rollendebüt als Banquo in Paul Currans neuer Produktion von MACBETH vorgesehen. Zu den Orchesterengagements gehörte ein geplantes Debüt mit dem Boston Symphony Orchestra als The Sergeant und The Sentry in LADY MACBETH OF MSTENSK sowohl in der Bostoner Symphony Hall als auch in der New Yorker Carnegie Hall, das von der Deutschen Grammophon aufgenommen werden sollte.

Opernhighlights waren Guettis Debüt an der Metropolitan Opera als Sarastro in der Julie Taymor-Produktion der ZAUBERFLÖTE, sein Rollendebüt als Fafner in der David Pountney-Produktion von SIEGFRIED an der Lyric Opera of Chicago unter der Leitung von Sir Andrew Davis und sein Hausdebüt an der Oper Stuttgart als Basilio in IL BARBIERE DI SIVIGLIA. An der Deutschen Oper Berlin war Guetti als Il Principe di Bouillon in einer konzertanten Fassung von ADRIANA LECOUVREUR mit Anna Netrebko in der Hauptrolle, Osmin in DIE ENTFÜHRUNG AUS DEM SERAIL, Snug in einer Neuproduktion von A MIDSUMMER NIGHT'S DREAM, Basilio in IL BARBIERE DI SIVIGLIA, König in AIDA und Graf Horn in UN BALLO IN MASCHERA zu sehen.

Zu den weiteren Opernhighlights an der Lyric Opera of Chicago zählen Der Polizeikomissar in DER ROSENKAVALIER unter der Leitung von Edward Gardner, Second Armed Man in DIE ZAUBERFLÖTE, Zaretsky in der Robert Carsen-Produktion von EUGEN ONEGIN, der Mandarin in TURANDOT und ein griechischer Hauptmann in LES TROYENS. Weitere Opernhighlights sind die Rolle des Snug in Brittens A MIDSUMMER NIGHT'S DREAM an der Opera Philadelphia, sein Debüt beim Glyndebourne Festival als Nachtwächter in einer Wiederaufnahme von Sir David McVicars Inszenierung von DIE MEISTERSINGER VON NÜRNBERG und die Rolle des Don Basilio in einer neuen Produktion VON IL BARBIERE DI SIVIGLIA, sein Debüt an der Opera Philadelphia als José Tripaldi in Golijovs AINADAMAR, sein Debüt an der Dallas Opera in Francesca Zambellos Inszenierung von SALOME als Fünfter Jude und Commendatore in DON GIOVANNI in Martina Arroyos Prelude to Performance-Programm.

Auf der Konzertbühne trat Guetti mit dem Los Angeles Philharmonic für eine konzertante Aufführung von TOSCA als Sciarrone unter der Leitung von Gustavo Dudamel in der Hollywood Bowl, Verdis "Messa da Requiem" mit der New Choral Society unter der Leitung von John King und Beethovens Messe in C-Dur mit dem Santa Cruz Symphony unter der Leitung von Music Director Daniel Stewart auf. Außerdem trat er mit dem National Symphony Orchestra bei Bernsteins Songfest auf, das live aufgenommen und bei Naxos veröffentlicht wurde.

Während seines Studiums an der Academy of Vocal Arts in Philadelphia sang Guetti die Titelrolle in DON QUICHOTTE, Fürst Gremin und Zaretsky in EUGEN ONEGIN, Don Basilio in IL BARBIERE DI SIVIGLIA, Tom in UN BALLO IN MASCHERA, Arkel in PELLÉAS ET MÉLISANDE sowie Crespel und Wilhelm in LES CONTES D'HOFFMANN. Als Mitglied des Filene Artist Program an der Wolf Trap Opera trat Guetti als Sparafucile in RIGOLETTO unter der Leitung von Grant Gershon auf, der das National Symphony Orchestra dirigierte. Als Praktikant an der Santa Fe Opera war Guetti als Leggatt in der Weltpremiere von Theodore Morrisons OSCAR und der amerikanischen Erstaufführung von DR. SUN YAT-SEN zu erleben.

Zu seinen Ehrungen und Auszeichnungen gehören die Vertretung der Vereinigten Staaten in der Endrunde des BBC Cardiff Singer of the World Wettbewerbs in Wales, ein Hauptpreis 2014 bei den Metropolitan Opera National Council Auditions, ein Sarah Tucker Grant 2014 von der Richard Tucker Foundation, der erste Preis beim Gerda Lissner Wettbewerb 2015, der Preis des Publikumslieblings beim Giargiri Bel Canto Wettbewerb 2013 und der erste Preis beim Prémio "Verdi" Wettbewerb.
Schedule
Videos
Video – 01:40 min.
100 Sekunden mit: Patrick Guetti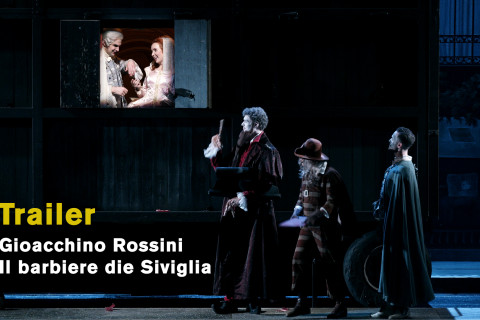 Video – 02:15 min.
Gioacchino Rossini: Il barbiere di Siviglia (2021)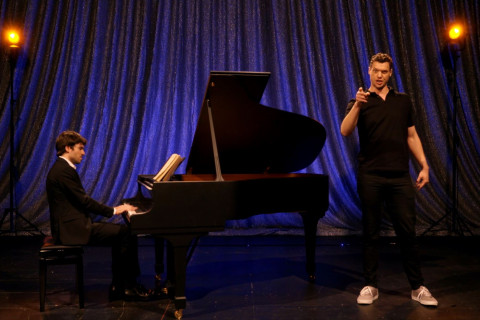 Video – 05:46 min.
Lieblingsstücke ... mit Patrick Guetti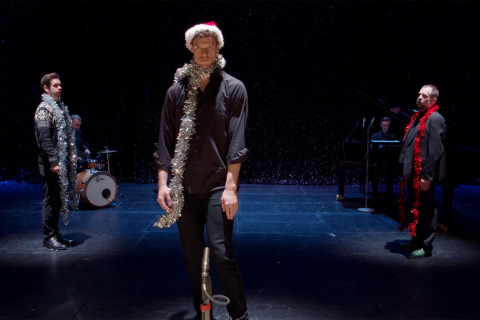 Video – 06:08 min.
Weihnachtslieder-Studio: Mr. Grinch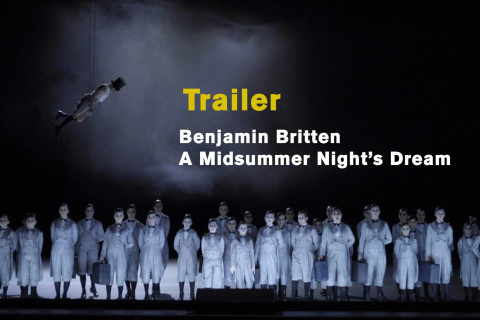 Video – 02:17 min.
Benjamin Britten: A Midsummer Night's Dream