Burkhard Ulrich
© Max Zerrahn
Der Charaktertenor aus Düsseldorf ist seit 2001 festes Ensemblemitglied der Deutschen Oper Berlin. Hier, an seinem Stammhaus, ist der laut Berliner Morgenpost "…renommierteste und buchstäblich größte Wagner-Mime der Gegenwart…" in den wichtigen Partien seines Faches zu erleben – so z. B. als Loge / DAS RHEINGOLD, Mime / SIEGFRIED, Herodes / SALOME, Captain Vere / BILLY BUDD, Fürst Schuiski / BORIS GODUNOW, Knusperhexe / HÄNSEL UND GRETEL, Truffaldino / DIE LIEBE ZU DEN DREI ORANGEN u. v. a. m.

Bei den Bayreuther Festspielen debütierte er in den Partien des Mime / DAS RHEINGOLD und SIEGFRIED unter der Leitung von Kirill Petrenko in der Inszenierung von Frank Castorf. Mit Kirill Petrenko sang er ebenso den Loge / DAS RHEINGOLD an der Bayerischen Staatsoper München in einer Produktion von Andreas Kriegenburg. 2016 debütierte er an der Metropolitan Opera New York als Aegisth in ELEKTRA in einer szenischen Umsetzung von Patrice Chéreau unter der Leitung von Esa-Pekka Salonen. Seinen ersten Herodes in SALOME gab er bei den BBC-Proms in der Royal-Albert-Hall in London unter der Leitung von Donald Runnicles, bei beiden Produktionen jeweils zusammen mit Nina Stemme in der Titelpartie.

Eine der engsten künstlerischen Verbindungen besteht wohl zu Sir Simon Rattle, der Burkhard Ulrich bereits 2005 zum "Sylvesterkonzert" in die Berliner Philharmonie mit den Berliner Philharmonikern einlud. Es folgten viele weitere Projekte, so z. B. die RING-Produktion beim Festival in Aix-en-Provence in der Inszenierung von Stéphane Braunschweig – Burkhard Ulrich sang die Mime-Partien in DAS RHEINGOLD und SIEGFRIED. Diese Produktion kam ebenso bei den Salzburger Osterfestspielen zur Aufführung. Ebendort kam unter Rattles Leitung auch die SALOME in einer Inszenierung von Stefan Herheim zur Premiere, in der er den 1. Juden sang. Hinzu kamen diverse Konzertprogramme in Berlin mit den Philharmonikern, so z. B. die "Gurrelieder", "Pulcinella", "Mahagonny-Songspiel" sowie diverse weitere konzertante Opernaufführungen. 2015 schließlich erschien eine CD-Einspielung von DAS RHEINGOLD aus dem Münchner Herkulessaal, diesmal mit dem Symphonieorchester des Bayerischen Rundfunks unter Sir Simon Rattles Leitung – Burkhard Ulrich sang hier die Partie des Loge.

Weitere Gastspiele führten Burkhard Ulrich mehrfach zu den Salzburger Festspielen. Dort sang er den Monostatos / DIE ZAUBERFLÖTE unter der Leitung von Riccardo Muti in Inszenierungen von Graham Vick (2005) sowie Pierre Audi (2006). Ebenso war er wiederholt zu Gast an der Opéra National de Paris. Er sang dort Goro / MADAMA BUTTERFLY an der Opéra Bastille in einer Inszenierung von Robert Wilson sowie Don Basilio / DIE HOCHZEIT DES FIGARO in einer Produktion von Christoph Marthaler unter der Leitung von Silvain Cambreling am Palais Garnier sowie am Théatre Nanterre-Amandier. Ulrich war Gast bei der Ruhrtriennale, wo er Monostatos / DIE ZAUBERFLÖTE in einer Inszenierung von La Fura dels Baus unter der Leitung von Marc Minkowski sang. Weiterhin war er zu Gast bei den Bregenzer Festspielen in den Produktionen LA BOHEME und JULIETTE, die beide als Ton- bzw. Bildträger produziert wurden. Das RSO Berlin lud ihn unter der Leitung von Ingo Metzmacher zu einer Aufführung des DER SILBERSEE (Weill/Brecht) ein.

Neben vielen weiteren Opernhäusern sang er auch am Arts-Center Seoul, dem Music-Festival in Peking, dem Royal Opera House Muscat, an der Oper Leipzig und dem Theater in Basel.

Neben zahlreichen Rundfunk- und Filmübertragungen sowie verfügbaren 'on-demand-Streamings', dokumentieren weitere CD- und DVD-Einspielungen sein künstlerisches Schaffen. So z. B. verschiedene Versionen von DAS RHEINGOLD und SIEGFRIED (Richard Wagner), "Heppner/Wagner" (Höhepunkte aus dem RING mit Ben Heppner), DIE HOCHZEIT DES FIGARO und DIE ZAUBERFLÖTE (Wolfgang Amadeus Mozart), GISEI (Carl Orff), DIE LIEBE DER DANAE (Richard Strauss), I CAPRICCI DI CALLOT (Gian Francesco Malipiero) sowie THE MESSIAH (Georg Friedrich Händel).

Burkhard Ulrich wurde in Aachen geboren. Er studierte Gesang, Klavier und Pädagogik in Köln und Salzburg bei Dietger Jacob und Hans Sotin. Nach Engagements am Aalto-Theater Essen, dem Theater der Stadt Koblenz und den Bühnen der Landeshauptstadt Kiel fand er seine künstlerische Heimat an der Deutschen Oper Berlin.
Schedule
Videos
Video – 02:47 min.
Giacomo Puccini: Il trittico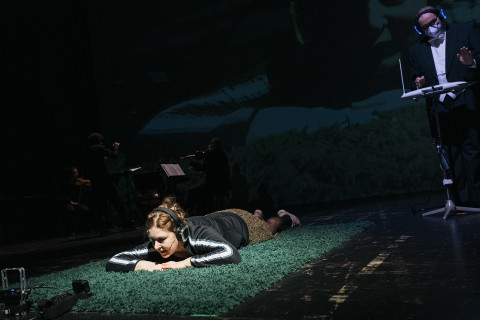 Video – 01:45 min.
Chez Company: The Making of Blond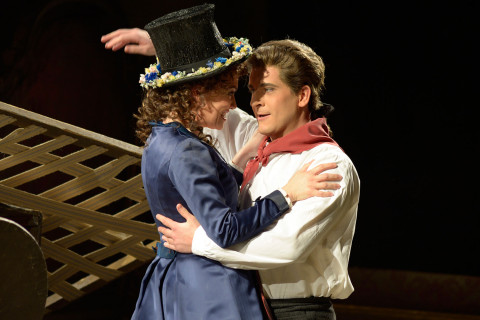 Video – 01:56 min.
Wolfgang Amadeus Mozart: Le Nozze di Figaro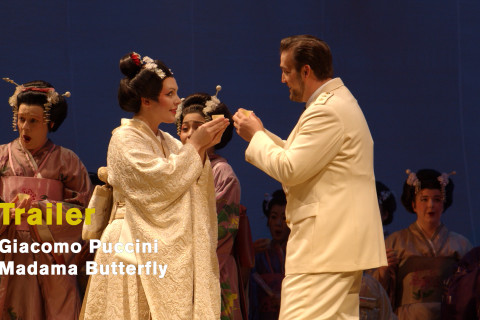 Video – 02:24 min.
Giacomo Puccini: Madama Butterfly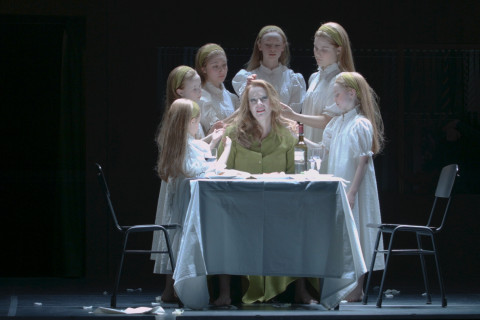 Video – 02:06 min.
Richard Strauss: Salome
Video – 04:34 min.
Salome – The Making-Of
Video – 01:00 min.
Neues aus Genua: Simon Boccanegra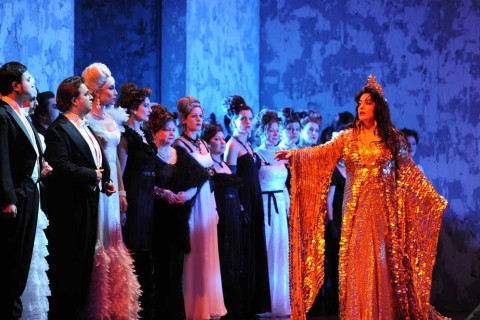 Video – 01:42 min.
Richard Strauss: Die Liebe der Danae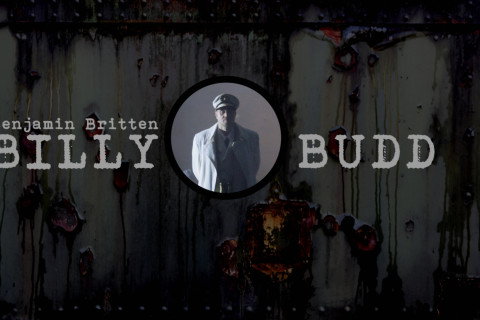 Video – 03:47 min.
Billy Budd – The Making-Of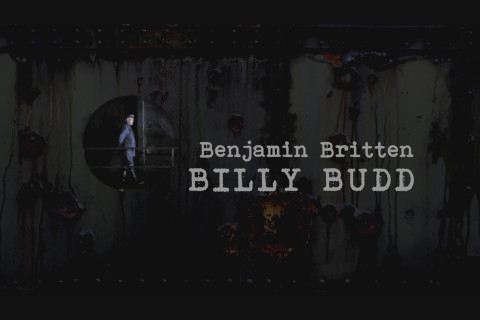 Video –
Benjamin Britten: Billy Budd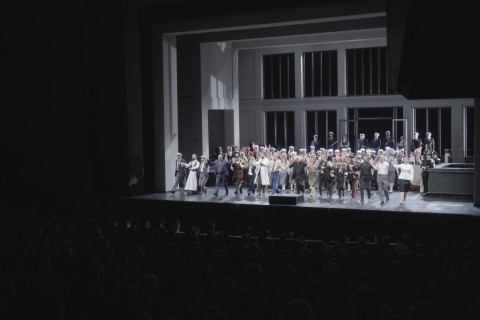 Video – 02:29 min.
Wozzeck: Publikumsstimmen zur Premiere
Video – 02:19 min.
Alban Berg: Wozzeck