Clay Hilley
© Suzanne Vinnik / etudearts.com/
Clay Hilleys jüngster Triumph war bei den Bayreuther Festspielen 2022, wo er für einen erkrankten Kollegen als Siegfried in der Premiere von Valentin Schwarz' Neuinszenierung der GÖTTERDÄMMERUNG unter der Leitung von Cornelius Meister einsprang.

In der Saison 2022/23 gibt der Tenor drei prominente Debüts: An der Deutschen Oper Berlin gab er seine erste szenische Produktion von TRISTAN UND ISOLDE unter der Leitung von Sir Donald Runnicles, am Festspielhaus Baden-Baden übernimmt er die Rolle des Kaisers in der Neuproduktion DIE FRAU OHNE SCHATTEN von Lydia Steier mit Kirill Petrenko am Pult der Berliner Philharmoniker und am Royal Opera House Covent Garden debütiert er in einer Neuproduktion von WOZZECK in der Inszenierung von Deborah Warner unter der Leitung von Sir Antonio Pappano.

Nicht weniger beeindruckend ist sein Konzertprogramm, das DIE FRAU OHNE SCHATTEN mit Kirill Petrenko und den Berliner Philharmonikern in der Philharmonie, Mahlers "Das Lied von der Erde" mit Stéphane Denève und dem Saint Louis Symphony und mit Juraj Valcuha und dem Houston Symphony umfasst, Kodálys "Psalmus Hungaricus" mit Sir Antonio Pappano und der Accademia Nazionale di Santa Cecilia sowie eine konzertante Aufführung von Beethovens FIDELIO beim Edinburgh International Festival unter der Leitung von Sir Donald Runnicles mit The Philharmonia.

Mit 39 Jahren sang Clay Hilley Siegfried in Wagners DER RING DES NIBELUNGEN in Stefan Herheims Neuinszenierung an der Deutschen Oper Berlin unter der Leitung von Sir Donald Runnicles. Weitere Höhepunkte der Saison 2021/22 waren seine Debüts an der Niederländischen Nationaloper in der Titelrolle von Zemlinskys DER ZWERG in einer Neuproduktion von Nanouk Leopold unter der Leitung von Musikdirektor Lorenzo Viotti und bei den Tiroler Festspielen Erl als Siegmund in einer Neuproduktion von DIE WALKÜRE unter der Regie von KS Brigitte Fassbaender und der Leitung von Erik Nielsen. Er spielte mit Nicola Luisotti und dem Atlanta Symphony Orchestra den dritten Akt von AIDA, mit John DeMain und dem Madison Symphony Orchestra Beethovens "Missa Solemnis" und mit Erik Nielsen und dem Bilbao Symphony Orchestra den dritten Aufzug von SIEGFRIED.

In den vergangenen Spielzeiten war Clay Hilley in seinem Debüt an der Lyric Opera of Chicago in DEAD MAN WALKING, in der Rolle des Phoebus in Schmidts NOTRE DAME am Theater St. Gallen, in der Titelrolle von Dvoráks DIMITRIJ sowie als Paul in Korngolds DIE TOTE STADT beim Bard Music Festival unter der Leitung von Leon Botstein zu erleben sowie in der Titelrolle von Mozarts IDOMENEO am Salzburger Landestheater unter der Leitung von Mirga Gražinyte-Tyla.

Zu seinen Konzerterfahrungen zählen Aufführungen von Beethovens FIDELIO mit Robert Spano und dem Atlanta Symphony Orchestra, Mahlers 8. Sinfonie mit Marin Alsop und dem Chicago Symphony Orchestra beim Ravinia Festival, mit John DeMain und dem Madison Symphony Orchestra und mit Leon Botstein und dem American Symphony Orchestra sowie "Das Lied von der Erde" mit dem Apollo Orchestra of Washington. Als Strauss-Tenor von Weltrang sang er die Partie des Menelaus in DIE ÄGYPTISCHE HELENA mit Gil Rose und der Odyssey Opera sowie die Partie des Gundelfingen in FEUERSNOT mit Leon Botstein und dem American Symphony Orchestra in der Carnegie Hall.

Die Wagner Society of New York präsentierte Clay Hilley in einem Recital mit einem Programm von Mahler, Janácek, Mozart, Dvorák und Wagner, nachdem die Gesellschaft den Tenor 2015 mit ihrem Top-Preis, dem Robert Lauch Award, ausgezeichnet hatte. Er erhielt seinen Bachelor of Music in Musikpädagogik an der University of Georgia, einen Master of Music in Vocal Performance von der Georgia State University, ein Professional Studies Certificate von der Manhattan School of Music und ein Performer's Certificate vom Opera Institute der Boston University.
Schedule
In performances like
Videos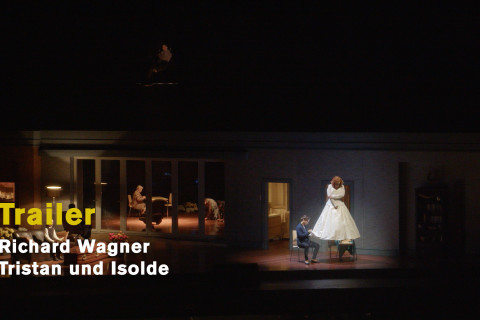 Video – 03:08 min.
Richard Wagner: Tristan und Isolde (2022)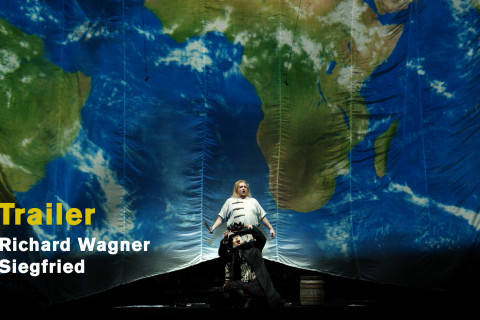 Video – 02:30 min.
Richard Wagner: Siegfried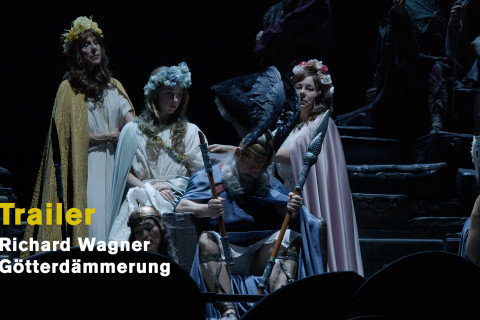 Video – 02:59 min.
Richard Wagner: Götterdämmerung