Clay Hilley
© Suzanne Vinnik / etudearts.com/
Der amerikanische Heldentenor Clay Hilley, der von der Kritik für seine "stimmliche Kraft, seinen klaren Klang und seine Ausdauer" (New York Times) und für seine Darbietungen, die als "nahe an der Perfektion - kraftvoll, subtil, intelligent, jedes Wort kristallklar" (Financial Times) beschrieben werden, gelobt wird, feiert weiterhin Erfolge in einer immer länger werdenden Liste der monumentalsten Heldenrollen der Oper.

Nachdem er 2022 kurzfristig in die Premiere der neuen Bayreuther GÖTTERDÄMMERUNG eingesprungen war, kehrte Hilley in diesem Sommer als Tristan zu den Bayreuther Festspielen zurück, eine von mehreren Wagner-Rollen, die jetzt in seinem Opernkalender eine wichtige Rolle spielen. In der Spielzeit 2023/24 gab er sein Rollendebüt in der Titelrolle des TANNHÄUSER beim Edinburgh International Festival in einer konzertanten Aufführung mit Sir Donald Runnicles und der Deutschen Oper Berlin und wird auch im November und Dezember diese Partie an der Deutschen Oper Berlin interpretieren, dann unter Leitung von Pietari Inkinen. Es steht sein Hausdebüt an der Bayerischen Staatsoper in der Titelrolle des PARSIFAL unter der Leitung von Adam Fischer an, gefolgt von seiner Rückkehr an die Bismarckstraße als Siegfried in einer Wiederaufnahme von Stefan Herheims Inszenierung von Der RING DES NIBELUNGEN.

Neben Wagner ist Clay Hilley in dieser Saison auch als Beethovens Florestan / FIDELIO für die Canadian Opera Company unter dem Dirigenten Johannes Debus zu erleben, singt Strauss' Bacchus / ARIADNE AUF NAXOS beim Hong Kong Arts Festival mit dem Orchester der Bayerischen Staatsoper unter Patrick Lange und gibt sein Debüt an der Staatsoper Hamburg als Laca in Janáčeks JENŮFA unter der Leitung von Tomáš Netopil.

Stimmlich und schauspielerisch selbst im anspruchsvollsten Repertoire sicher, gab er in jüngster Zeit viel beachtete Rollendebüts, darunter Der Kaiser in Strauss' DIE FRAU OHNE SCHATTEN mit den Berliner Philharmonikern und Kirill Petrenko, sowohl in der Berliner Philharmonie als auch in einer Neuinszenierung von Lydia Steier bei den Baden-Badener Festspielen, sowie Tambourmajor in Deborah Warners Neuproduktion von Bergs WOZZECK für das Royal Opera House Covent Garden, dirigiert von Music Director Sir Antonio Pappano – ebenfalls als Debüt des Tenors am Haus.

Als Künstler, der auf den führenden Konzertbühnen der Welt zu Hause ist, gehören zu den jüngsten Höhepunkten Mahlers 8. Sinfonie mit Marin Alsop und dem Chicago Symphony Orchestra beim Ravinia Festival sowie "Das Lied von der Erde" mit dem Houston Symphony Orchestra und Juraj Valčuha, dem Saint Louis Symphony Orchestra und Stéphane Denève sowie mit der Accademia Nazionale di Santa Cecilia unter Sir Antonio Pappano – wohin er anschließend für Kodálys "Psalmus Hungaricus" zurückkehrte.

Auch konzertante Aufführungen von Opern gehören zum festen Repertoire: Clay Hilley war in den letzten Spielzeiten als Florestan / FIDELIO sowohl für das Atlanta Symphony Orchestra unter Robert Spano als auch beim Edinburgh International Festival mit Sir Donald Runnicles und dem Philharmonia Orchestra zu hören, darüber hinaus im zweiten Aufzug von TRISTAN UND ISOLDE mit Edward Gardner und dem Orchester der Norwegischen Nationaloper, im dritten Aufzug von SIEGFRIED mit Erik Nielsen und dem Bilbao Symphony Orchestra sowie als Radames im dritten Akt von AIDA mit Nicola Luisotti und dem Atlanta Symphony Orchestra.

Der wachsende Videokatalog des Tenors umfasst DER RING DES NIBELUNGEN von der Deutschen Oper Berlin (Naxos) – über den Opera News schrieb: "Stimmlich ist er der beste Siegfried auf DVD, mit klingenden Spitzentönen, perfekter Diktion und beeindruckender klanglicher Flexibilität" – und die GÖTTERDÄMMERUNG, aufgenommen bei den Bayreuther Festspielen (Deutsche Grammophon).
Schedule
Der Ring des Nibelungen – Götterdämmerung
Der Ring des Nibelungen – Siegfried
Tannhäuser and the Singers' Contest at Wartburg
Videos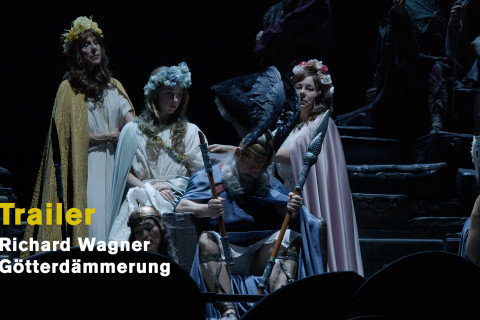 Video – 02:59 min.
Richard Wagner: Götterdämmerung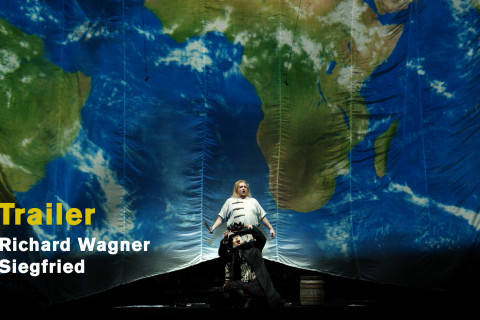 Video – 02:30 min.
Richard Wagner: Siegfried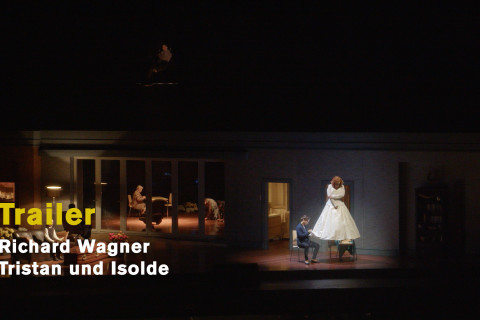 Video – 03:08 min.
Richard Wagner: Tristan und Isolde (2022)