Flurina Stucki
© Simon Pauly
Die Schweizer Sopranistin Flurina Stucki kam im August 2018 als Stipendiatin der Manfred Strohscheer Stiftung an die Deutsche Oper Berlin und ist seit der Spielzeit 19/20 Teil des Ensembles. Bisher war sie in diversen Rollen zu erleben: u. a. als 1. Dame / DIE ZAUBERFLÖTE, womit sie im Juni 2018 ihr Hausdebüt an der Deutschen Oper Berlin gab. Darauf folgten Donna Anna / DON GIOVANNI, Clori in der Uraufführung von Zad Moultakas DELIRIO, Konstanze / DIE ENTFÜHRUNG AUS DEM SERAIL, Rosalinde / DIE FLEDERMAUS, Große Hure / Rued Langgaards ANTIKRIST, Chrysothemis / ELEKTRA sowie Freia und Helmwige im neuen Ringzyklus der Deutschen Oper Berlin. Im Frühjahr 2021 feierte sie als Gast am Theater Basel einen großen Erfolg mit der Partie der Christine Storch in Richard Strauss' INTERMEZZO.

In der Spielzeit 22/23 war sie im Herbst in Graz mit "Vier letzte Lieder" von Richard Strauss und als Sopran in einer inszenierten Version von Benjamin Brittens WAR REQUIEM zu hören. Darauf folgen an der Deutschen Oper Berlin Debüts als Leonore in FIDELIO, Amelia in SIMON BOCCANEGRA und Elsa in LOHENGRIN. Dazu wird singt sie erneut als Chrysothemis in ELEKTRA, Große Hure in ANTIKRIST und Donna Anna in DON GIOVANNI auftreten.

Flurina Stucki verfügt über ein großes Liedrepertoire und trat in der Reihe Lieder und Dichter der Deutschen Oper Berlin u. a. mit Messiaens "Harawi" gemeinsam mit John Parr auf. Ihr Konzertrepertoire umfasst große Orchesterliteratur wie Wagners "Wesendonck-Lieder" oder Verdis "Messa da Requiem".

Sie arbeitete mit Dirigenten wie Ronald Zollman, Stephan Zilias, Daniel Cohen, Sir Donald Runnicles, Jurai Valcuha, Carlo Montanaro und weiteren.

Ihr Studium begann sie in Basel mit einem Bachelor of Arts in Gesang und einem Master of Arts in Gesangspädagogik in der Klasse von Isolde Siebert und setze es im Studiengang Oper in Karlsruhe bei Prof. Christiane Libor und Stephan Klemm fort, bevor sie 2018 von dort an die Deutsche Oper wechselte. Flurina Stucki war Stipendiatin der Friedl Wald Stiftung 2014 und der Hildegard Zadek Stiftung 2018.

Im Rahmen ihres sängerischen Werdegangs prägten sie Persönlichkeiten wie Margreet Honig, Julia Varady, Dorothee Labusch, Jan Schultsz, Paul Suits, Paul Triepels sowie Regina Heer und Frank Hilbrich. Sie genoss zudem Meisterkurse bei Hartmut Höll, KS Brigitte Fassbaender, Stefan Herheim, Roger Vignoles, François Le Roux und Thomas Hampson.
Schedule
Videos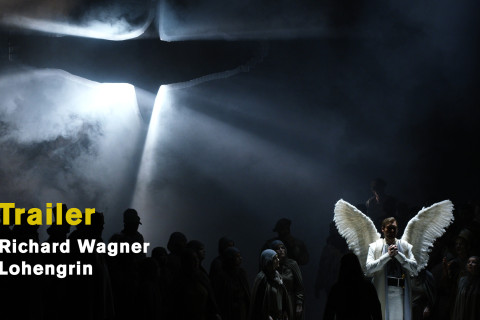 Video – 02:48 min.
Richard Wagner: Lohengrin (2023)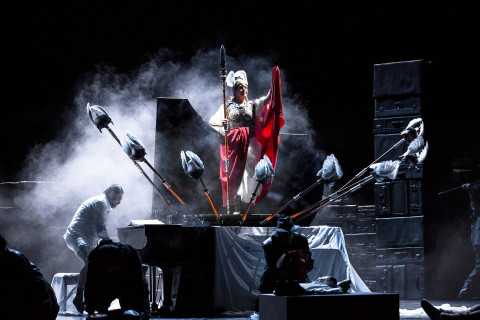 Video – 02:56 min.
Richard Wagner: Die Walküre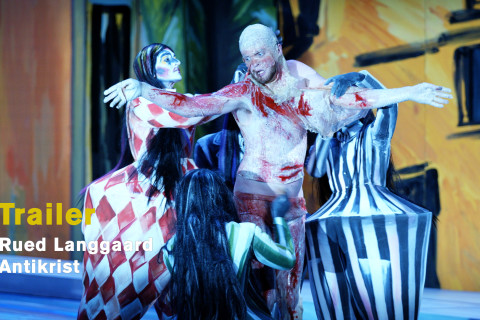 Video – 02:21 min.
Rued Langgaard: Antikrist
Video – 05:52 min.
Lieblingsstücke ... mit Flurina Stucki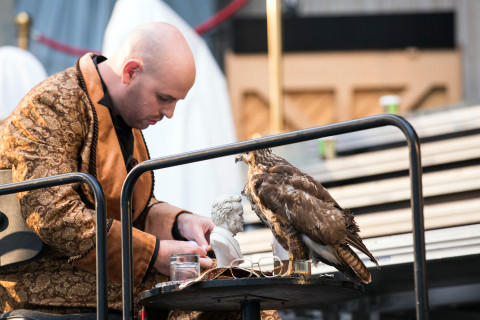 Video – 02:13 min.
Jonathan Dove / Richard Wagner: Das Rheingold auf dem Parkdeck