Karis Tucker
© Agentur
Die junge amerikanische Mezzospranistin Karis Tucker reüssierte an der CCM Opera bereits als La Zia Principessa in Puccinis SUOR ANGELICA, als The Old Lady in Bernsteins CANDIDE, als Le Directeur in Poulencs LES MAMELLES DE TIRÉSIAS und als Madame de la Haltière in Massenets CENDRILLON. Außerdem sang sie die Titelpartie in Bizets CARMEN und Gertrud in Humperdincks HÄNSEL UND GRETEL mit dem Southern Opera and Musical Theatre. Als Cover wirkte sie am Opera Theatre of St. Louis in der Partie der Mother Chen in Huang Ruos AMERICAN SOLDIER.

Zu ihren jüngsten Engagements gehören Mrs. Grose in Brittens TURN OF THE SCREW sowie Sesto / LA CLEMENZA DI TITO, beide wieder an der CCM Opera. Karis Tucker ist Gründungsmitglied des Duos Ata:Coda, mit dem sie sich hauptsächlich der Interpretation zeitgenössischen Liedguts verschrieben hat.

Karis Tucker studierte Gesang und Musiktheaterdarstellung am College-Conservatory of Music der University of Cincinnati unter Anleitung von Amy Johnson. Sie war 2017 die Gewinnerin der Metropolitan Opera National Council Auditions für Ohio und Preisträgerin des Seybold-Russell Awards der CCM Opera Scholarship Competition. In der Saison 2019/2020 bereicherte sie das Ensemble der Deutschen Oper Berlin als Stipendiatin der Opera Foundation New York und sang u. a. die Partie der Hermia in Brittens A MIDSUMMER NIGHT'S DREAM. In der laufenden Saison ist sie Stipendiatin des Förderkreises und gerade als Floßhilde (DAS RHEINGOLD), Roßweiße (DIE WALKÜRE), Zweite Norn und Wellgunde (GÖTTERDÄMMERUNG) in der Neuproduktion DER RING DES NIBELUNGEN zu erleben. Noch in dieser Saison wird sie als Fenena in Verdis NABUCCO debütieren.
Schedule
Videos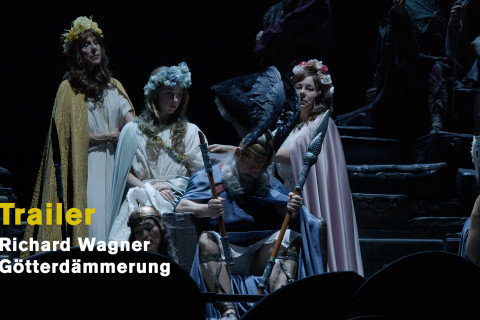 Video – 02:59 min.
Richard Wagner: Götterdämmerung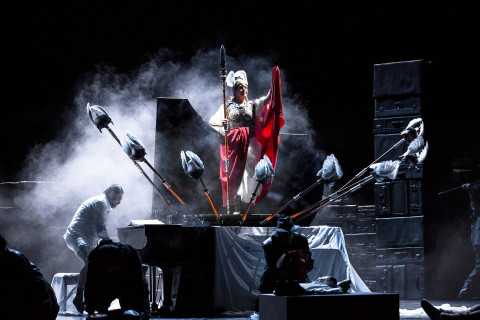 Video – 02:56 min.
Richard Wagner: Die Walküre
Video – 03:06 min.
Richard Wagner: Das Rheingold
Video – 02:17 min.
Giuseppe Verdi: Simon Boccanegra
Video – 02:42 min.
Giuseppe Verdi: Nabucco (2022)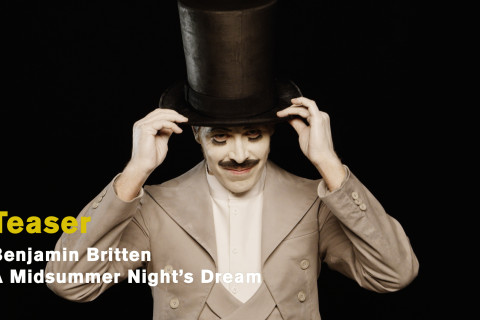 Video – 01:59 min.
A Midsummer Night's Dream ... Kurz erklärt
Video – 01:59 min.
A Midsummer Night's Dream ... A short introduction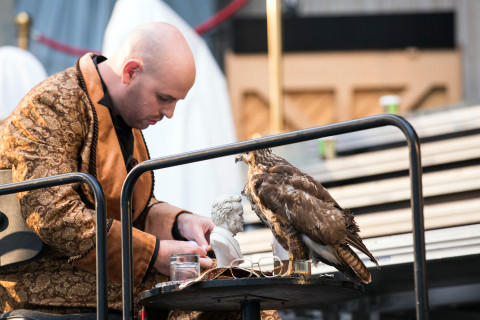 Video – 02:13 min.
Jonathan Dove / Richard Wagner: Das Rheingold auf dem Parkdeck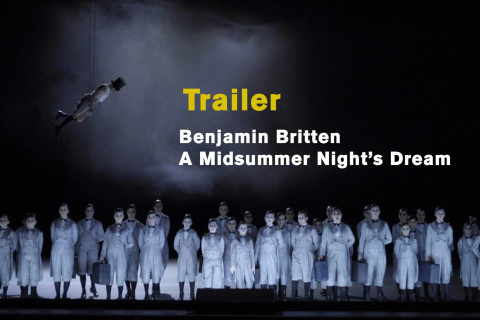 Video – 02:17 min.
Benjamin Britten: A Midsummer Night's Dream