Kieran Carrel
© Agentur
Der deutsch-britische Tenor Kieran Carrel ist als Stipendiat von Dr. Fabian Sell und Gerhard Baum Ensemblemitglied der Deutschen Oper Berlin, wo er in dieser Spielzeit als Tamino, Evangelist in Bachs MATTHÄUSPASSION, Walther in TANNHÄUSER und Don Ottavio in DON GIOVANNI zu hören sein wird, sowie in zukünftigen Rollen als Graf Almaviva in IL BARBIERE DI SIVIGLIA und Narraboth in SALOME.

Zu den Konzertauftritten in dieser Saison gehören u.a. Bachs "Weinachtsoratorium" sowohl mit L'arte del Mondo in der Dresdner Frauenkirche als auch auf einer Tournee durch Frankreich mit La Chapelle Harmonique, darunter eine Aufführung in Versailles. Darüber hinaus führt ihn Händels "Israel in Egypt" mit dem RIAS Kammerchor und der Akademie für Alte Musik in die Berliner Philharmonie (mit Aufzeichnung) sowie Haydns "Die Schöpfung" mit dem Thomanerchor Leipzig nach Dresden und Berlin.

Kürzlich feierte er einen großen Erfolg als Rinaldo in Haydns ARMIDA bei den Bregenzer Festspielen. Außerdem gestaltete er Partien wie Belfiore in Mozarts LA FINTA GIARDINIERA, Ferrando in COSÌ FAN TUTTE, Beppe in PAGLIACCI, Flute in A MIDSUMMER NIGHT'S DREAM und Lymphea in LA CALISTO.

Kieran Carrel gab 2019 sein Recital-Debüt im Pierre Boulez Saal in Berlin im Rahmen der Schubert Woche mit Thomas Hampson und Hartmut Höll und war im selben Jahr Finalist beim Wigmore Hall/Independent Opera International Song Competition. Seitdem hat er eine enge Beziehung zu beiden Sälen aufgebaut. Zu seinen jüngsten Auftritten in der Wigmore Hall gehörten neben Solokonzerten auch eine Hugo Wolf Lieder-Gala mit Christoph Prégardien und James Baillieu. Ein weiterer Höhepunkt waren Haydns "Canzonetten" mit András Schiff sowie Vaughan Williams "Serenade to Music" mit dem Nash Ensemble. In der vergangenen Saison kehrte er für einen Liederabend mit Jonathan Ware in den Pierre Boulez Saal zurück, war in der Luxemburger Philharmonie mit Graham Johnson zu Gast und sang erstmalig Schuberts "Schöne Müllerin" mit Hartmut Höll.

Zu den vergangenen Höhepunkten auf dem Konzertpodium zählen Bachs "Johannespassion" mit The English Concert unter Leitung von Kristian Bezuidenhout sowie mit dem Antwerpener Symphonieorchester unter der Leitung von Christoph Prégardien, Schumanns "Das Paradies und die Peri" in Utrecht mit dem Netherlands Radio Philharmonic Orchestra und Hartmut Haenchen sowie eine Tournee mit Bach-Passionen gemeinsam mit dem Orchestra of the Eighteenth Century.

Als Teil der NAXOS Gesamtaufnahme von Brahms-Liedern ist Kieran Carrel auf mehreren Aufnahmen mit Ulrich Eisenlohr zu hören. 2024 erscheint außerdem eine Aufnahme von Mozarts "Requiem" mit Il Gardellino unter der Leitung von Bart Van Reyn. Weitere Aufnahmen umfassen Carl Philipp Emanuel Bachs "Die Auferstehung und Himmelfahrt Jesu", Wolfs "Italienisches Liederbuch" sowie Schumanns "Dichterliebe" mit dem Ensemble Opus und Ralf Gothoni.

Kieran Carrel studierte in Köln bei Christoph Prégardien, bevor er seine Ausbildung an der Royal Academy of Music in London bei Neil Mackie fortsetzte.
Schedule
Videos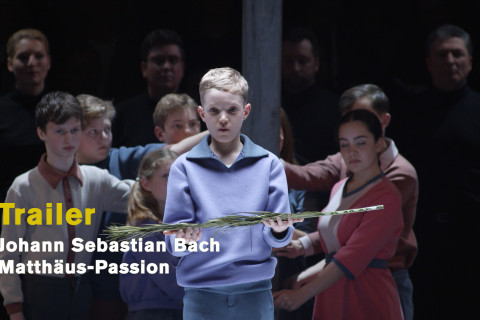 Video – 02:19 min.
Johann Sebastian Bach: Matthäus-Passion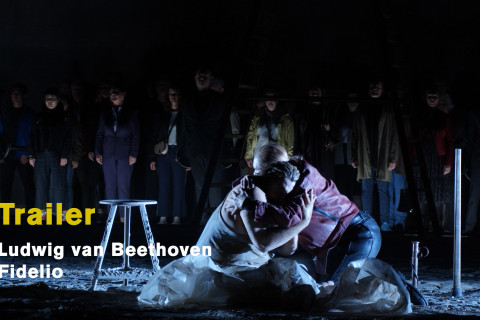 Video – 02:38 min.
Ludwig van Beethoven: Fidelio